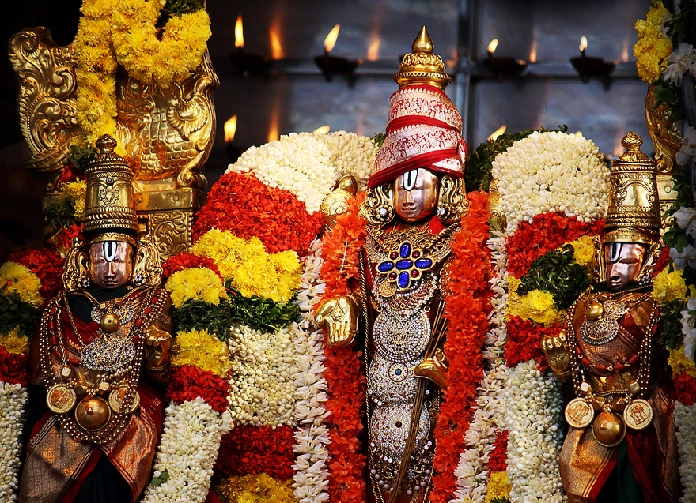 Tirumala Balaji Sevas
In Tirumala different types of Sevas are performed to the main deity and processional deities. Below are the Clear details of sevas.
Special Sevas
Tirumala Balaji Sevas: Daily Sevas
Monday
Tuesday
Wednesday
Thursday
Friday
Saturday & Sunday
Tirumala Balaji Sevas Online Booking
Tirumala Tirupati Devasthanam (T.T.D) provides an online platform to book seva tickets online at TTD Official website (Subject to availability).

Tirumala Balaji Sevas Offline Booking
Few Seva Tickets can be booked in offline under Lucky dip. Click on below links to know more.
Know More – Tirumala Lucky Dip Booking System – Offline
For info required on Tirumala Balaji Sevas, please leave your comments below. We will get back to you at the earliest.