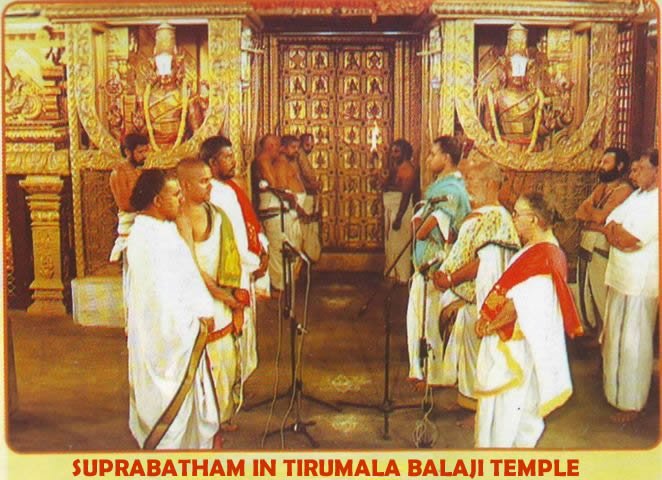 Suprabatha Seva
'Suprabatham' is the first and foremost pre-dawn seva performed in the temple of Lord Venkateswara. This ritual is performed at Sayana Mandapam inside sanctum sanctorum to wake up the Lord from His celestial sleep, amidst the rhythmic chanting of vedic hymns. Every day in the early hours acharyapurushas recite the hymns beginning with 'Kausalya Supraja Rama Purva Sandhya Pravarthathe in front of the main deity at Bangaru Vakili, while on the other hand, a descendant of Tallapaka Annamacharya sings some songs penned by the great saint poet in praise of Lord Venakteswara at the first corridor of the sanctum sanctum at the same time.
Gathering Point 
Devotees should gather at VQC-I .
Suprabatha Seva Timings
Suprabatha Seva will be performed from 03:00 – 04:00 AM. Devotees should gather one hour before the Seva time at VQC-I
Suprabatha Seva Ticket Details
Max of 2 Persons can be registered for dip at a time.
Only one Seva ticket booking will be allowed with in 6 months.
Suprabatha Seva Tickets can be booked online(Based on lucky DIP).
The Most Common question of Pilgrims regarding Suprabatham Seva is What is the cost of Suprabatha Seva in Tirumala?

Tirumala suprabhatha seva ticket price is Rs.120 per head. 
For step-by-step procedure on how to book suprabatham seva tickets online through electronic dip booking system, scroll down.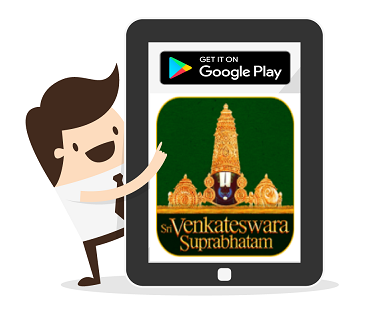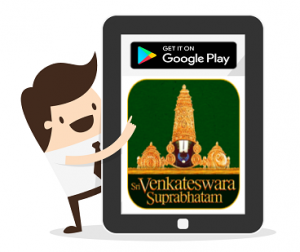 Suprabatha Seva Online Booking Procedure
For online booking of suprabhata seva you need to Visit the URL –  https://ttdevasthanams.ap.gov.in/home/dashboard and login with your Indian Mobile Number and OTP.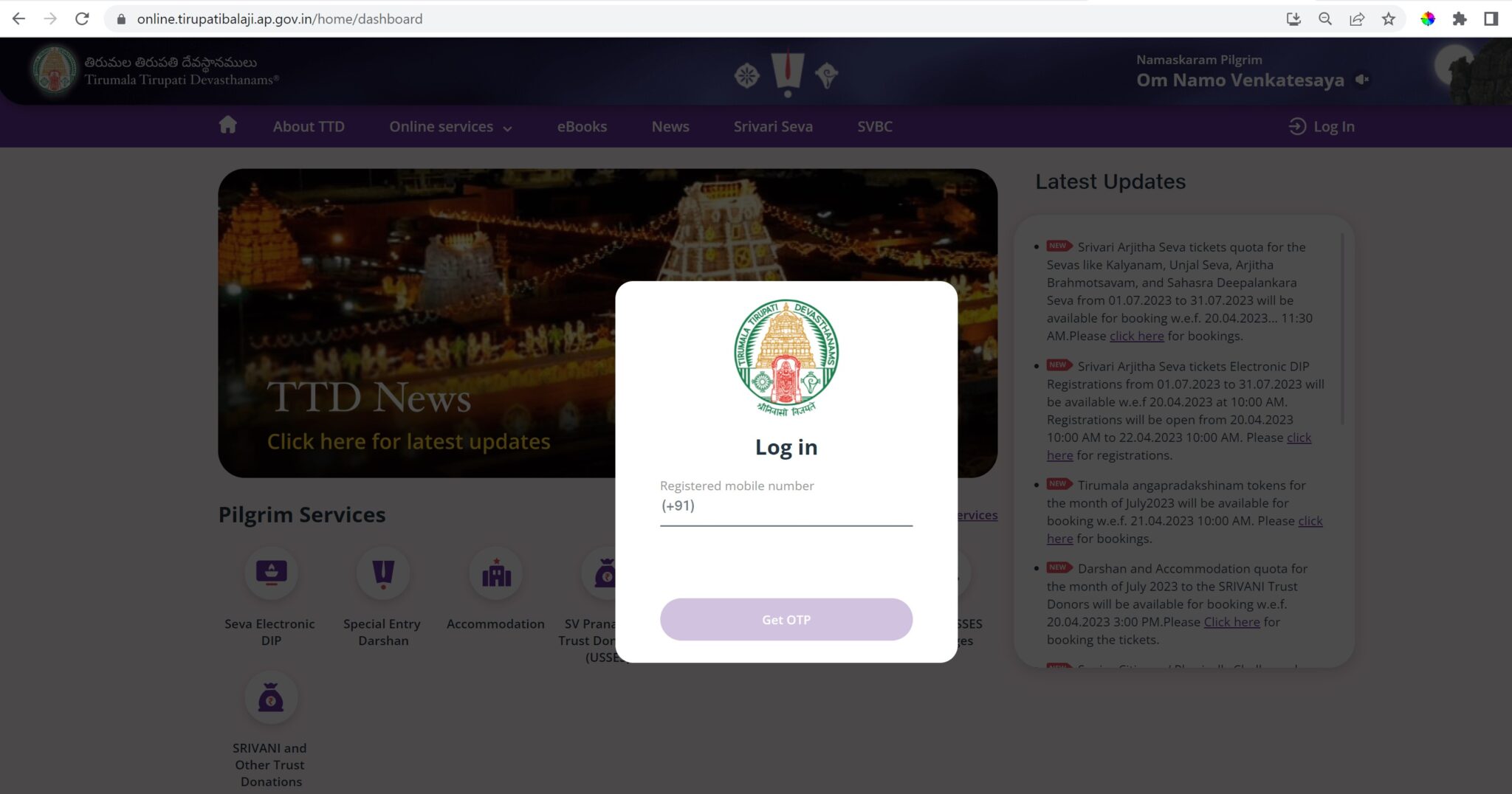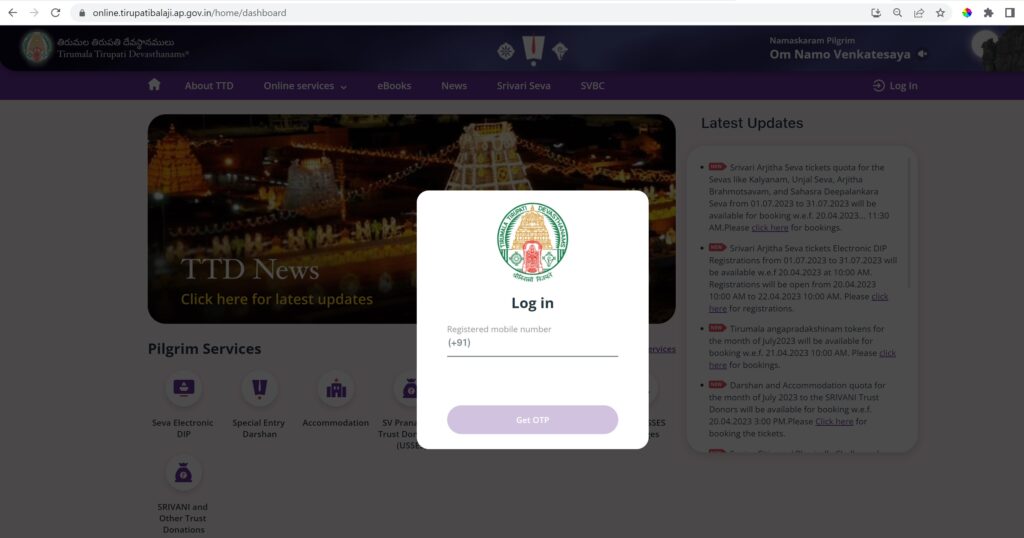 2. Select Seva Electronic Dip Under Pilgrim Services


3. Agree for the instructions by selecting the check box and click Continue


4. Fill all the required details. You can register for 1 person or 2 persons as per your need by selecting  1 or 2 from the dropdown highlighted as below and click continue once all the required details are mentioned.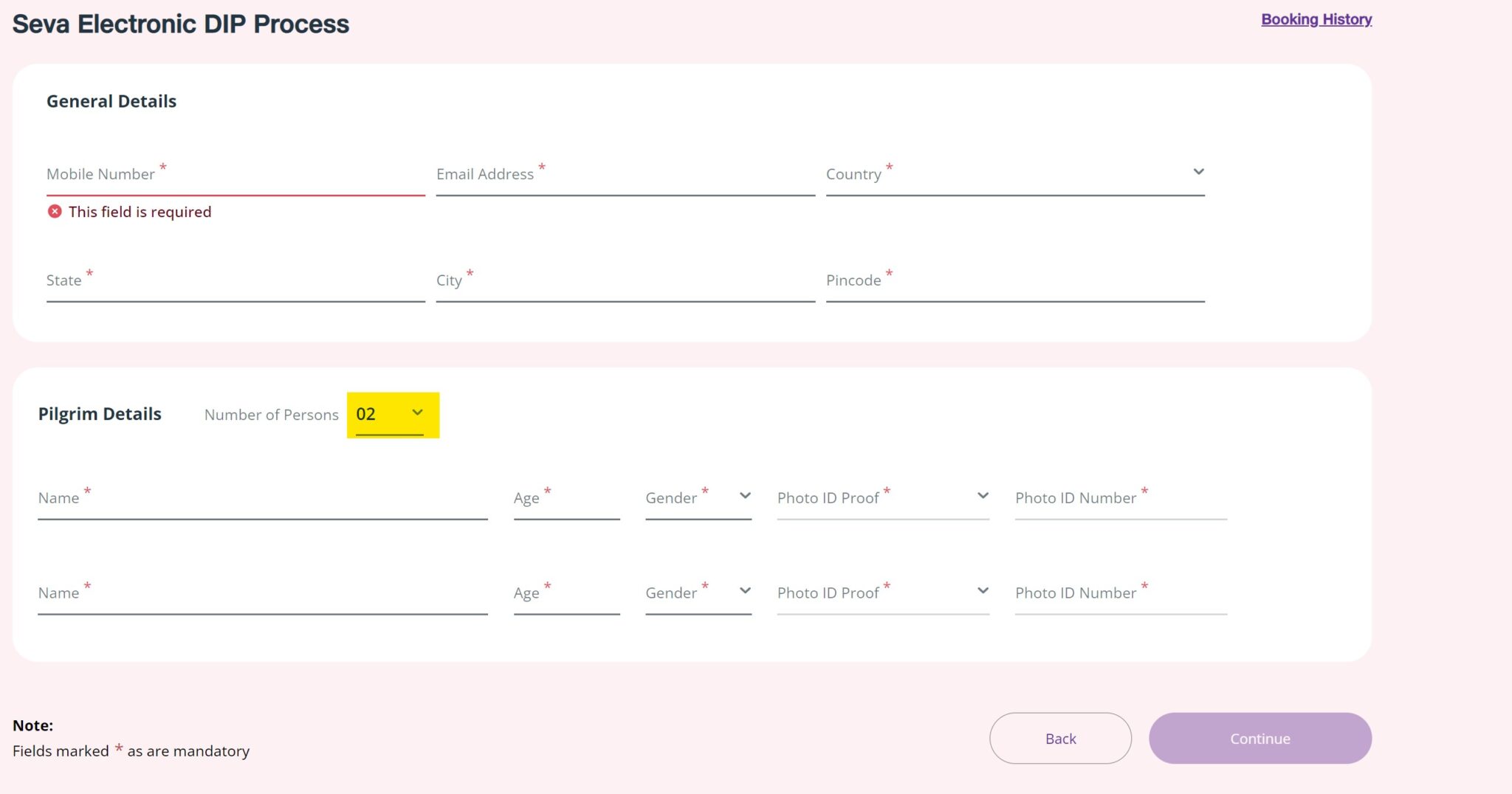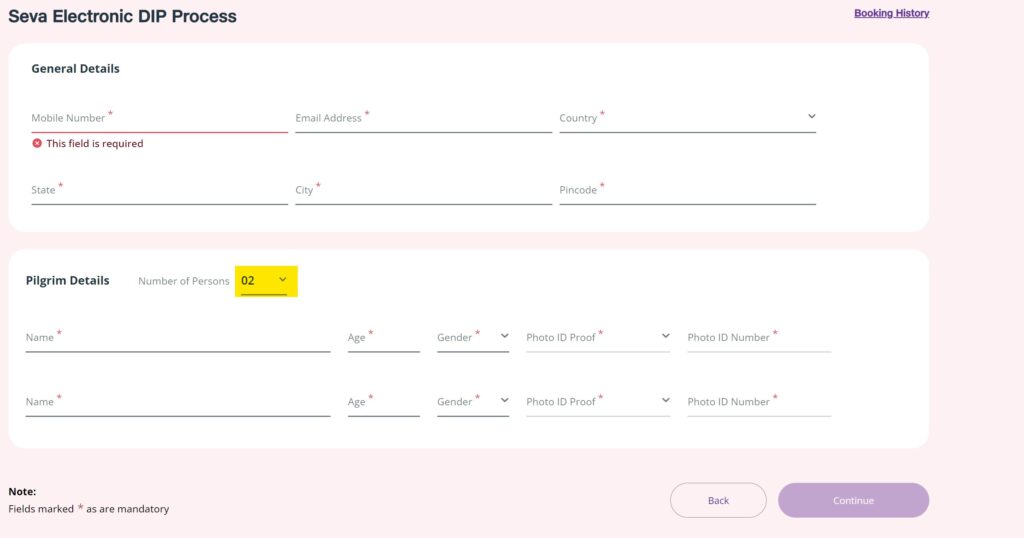 5. List of Sevas under Electronic Dip will be displayed like below. You can select for 1 seva or all the sevas. Click on " Select Seva & Date " Button.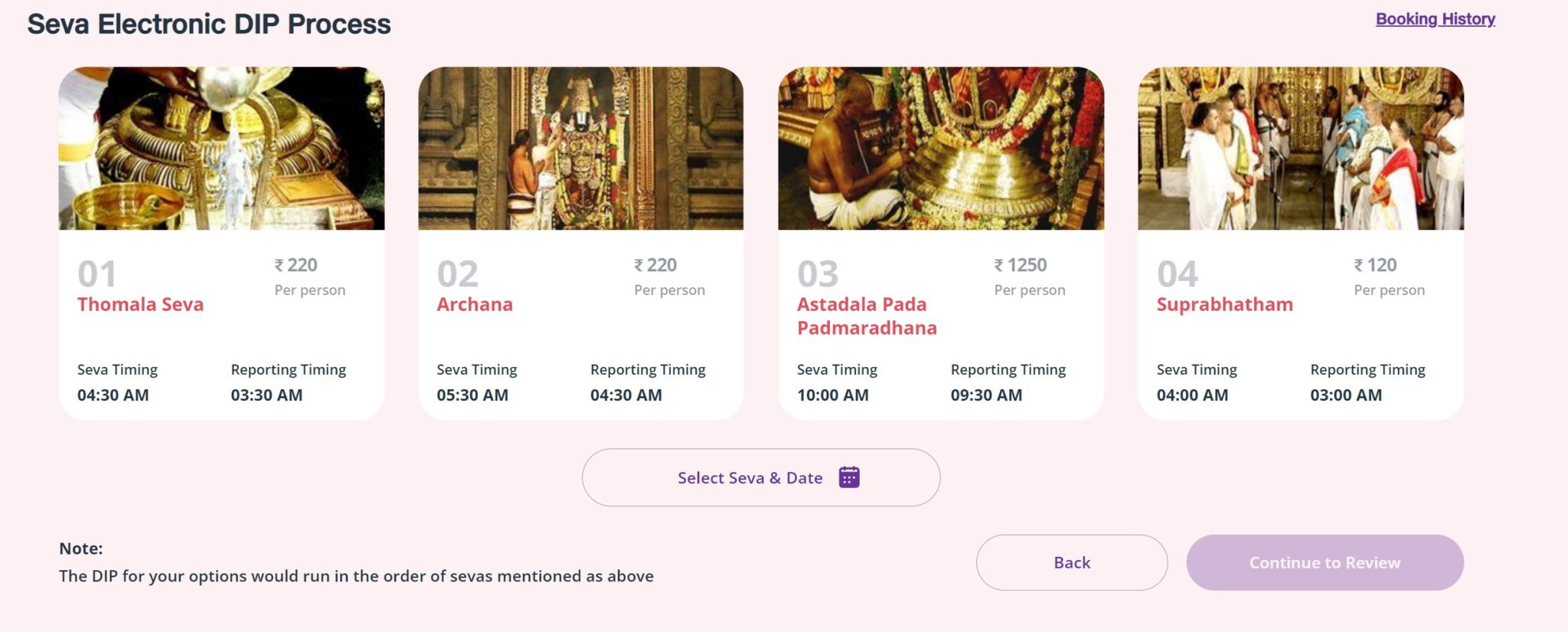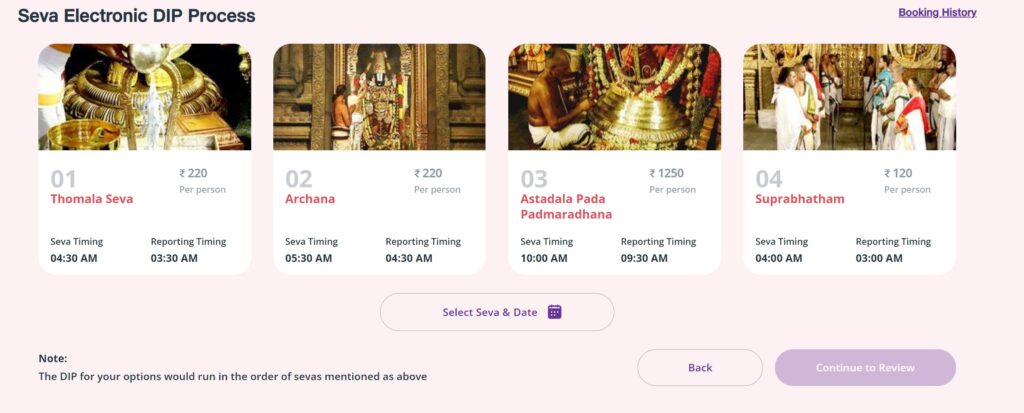 6. You can register for dip for all the sevas by Selecting "Select All Seva(s)/Dates" Check box at the top or if you wish to visit for only suprabatham then you can select check box beside "Suprabatham" and Click "OK" Button.


For opting for only Suprabatham, select the Check box beside Suprabatham and click "Ok" Button.


7. Click the "Continue To Review" Button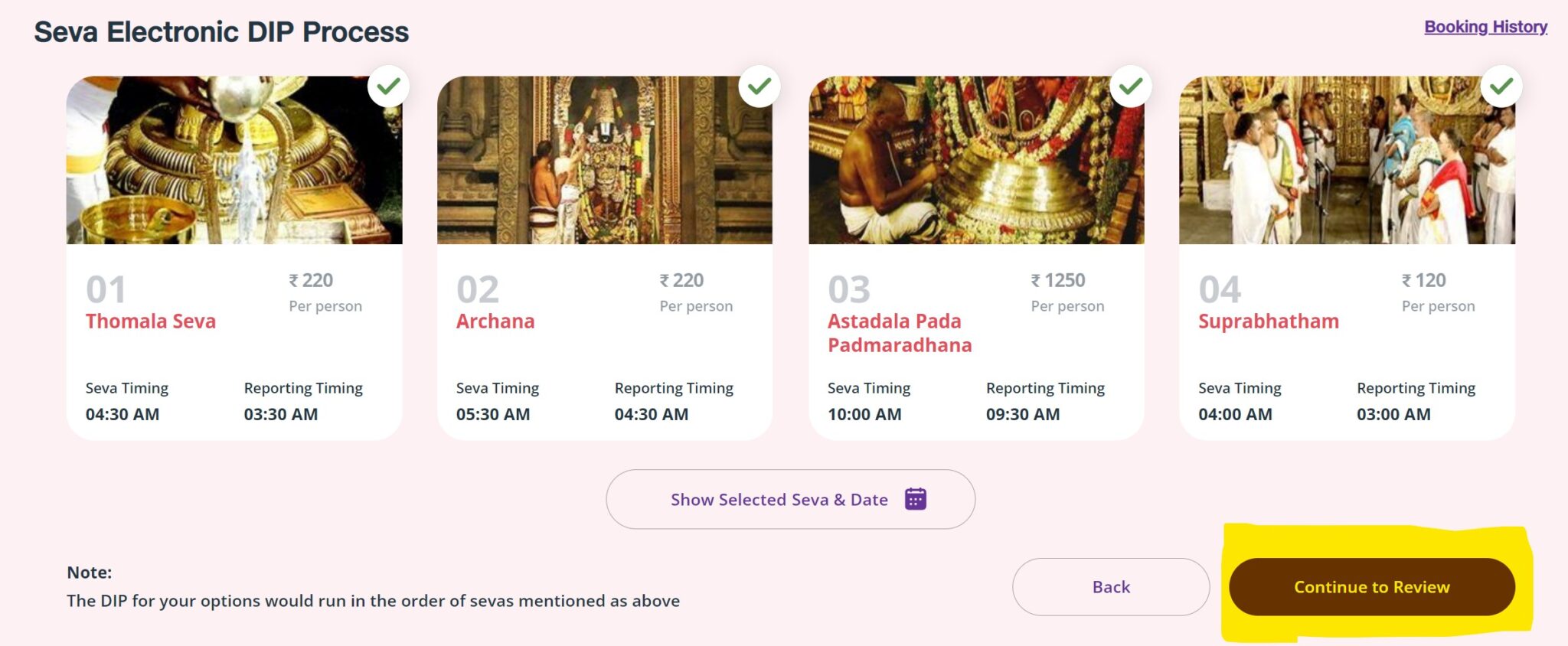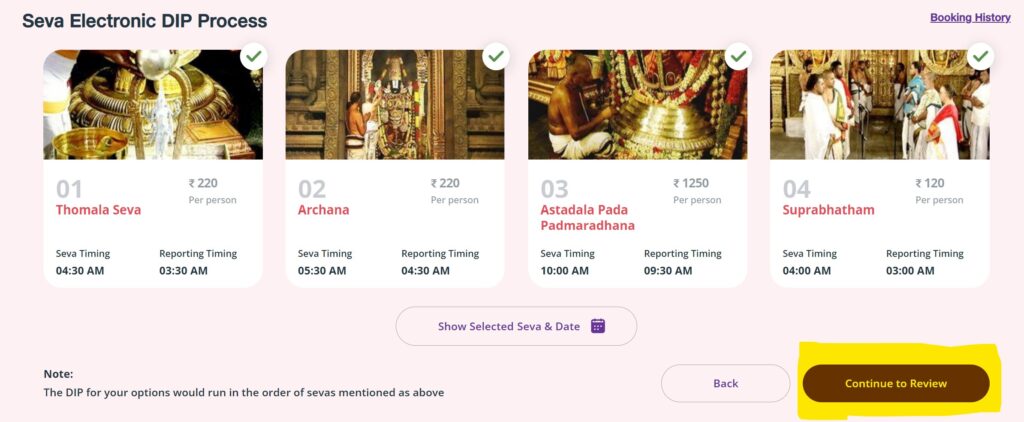 8. Review the details and Click "Confirm & Submit" Button.
( In My case I had selected for all sevas and all eligible dates so that there is a high probability of getting a seva ticket for any one seva).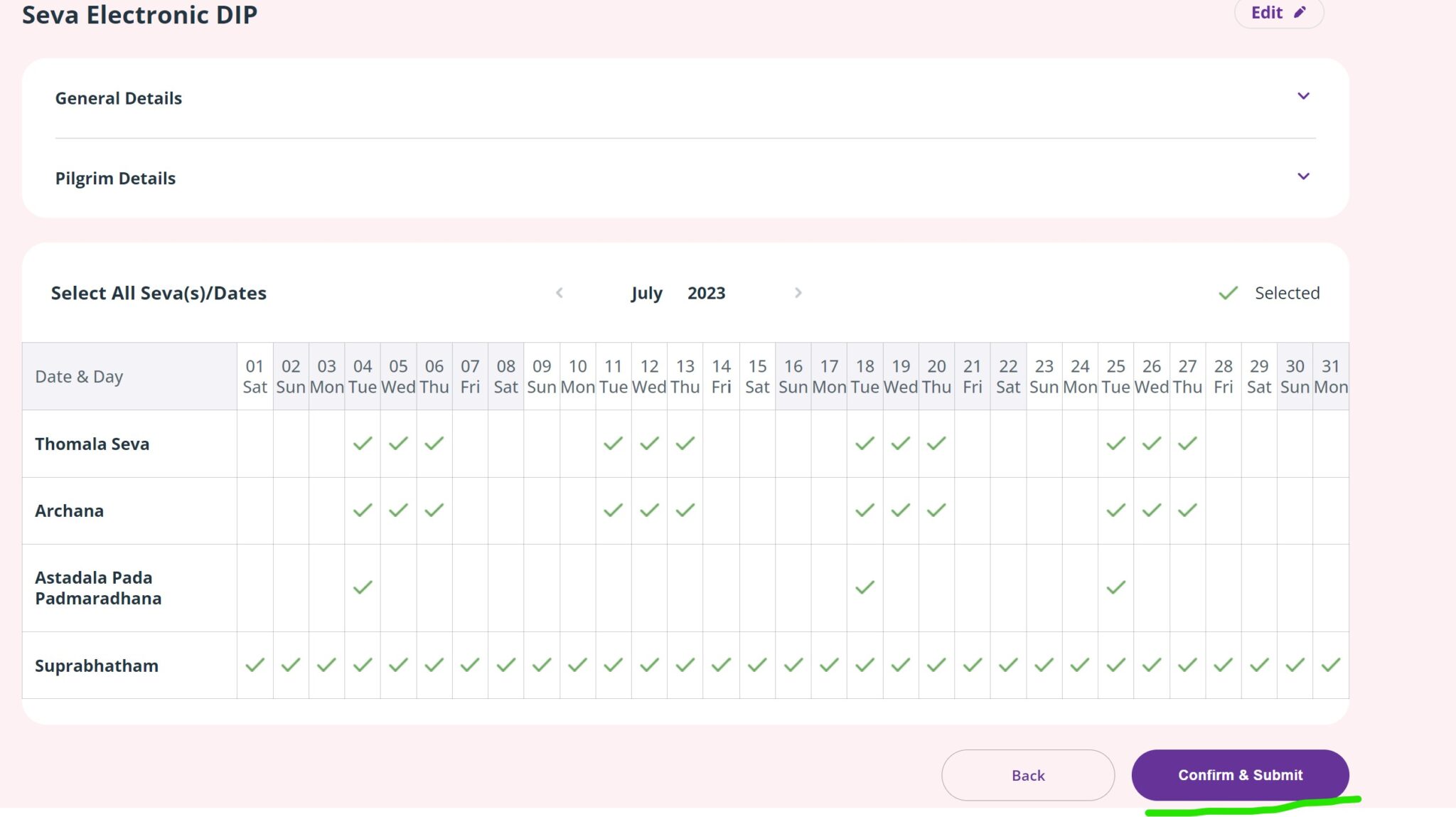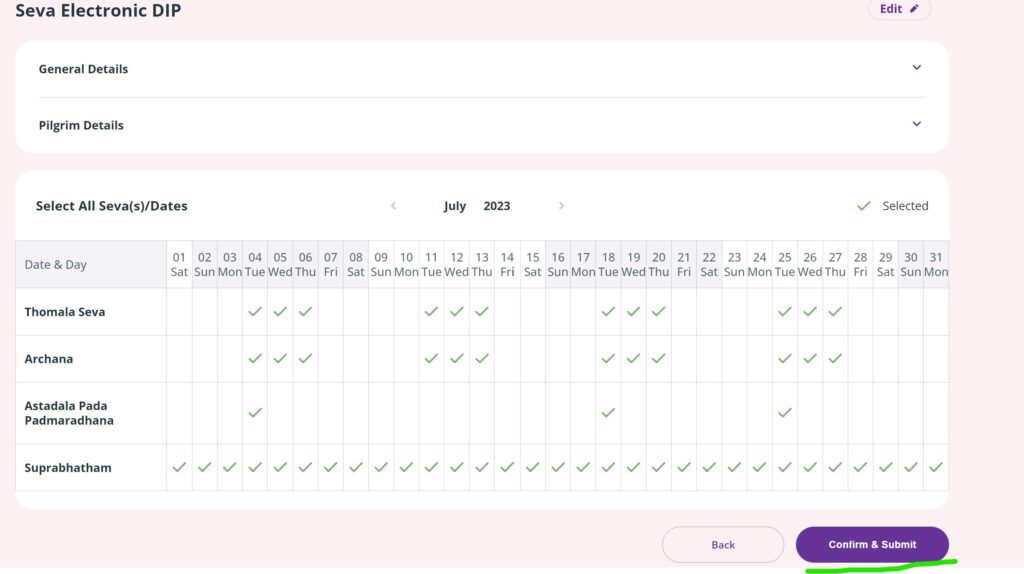 9. Once the Registration is successful, you will get a pop up like below with Registration Number.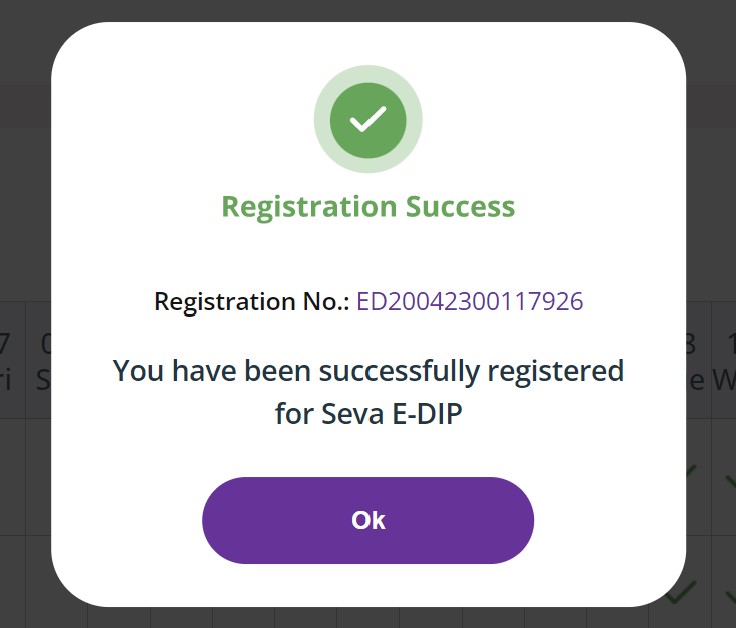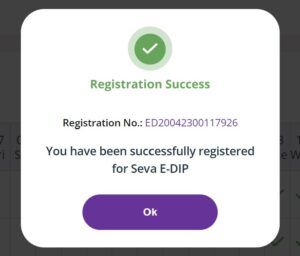 10. Lucky Dip Selection date will be published on that the selected pilgrims will get SMS and email to their registered mobile number and email address.
11. Once you are selected in the list you will be allowed to make your payment with in 3 days. Ensure that you make the payment.
For any info required on Suprabatha Seva, please leave your comments below. We will get back to you at the earliest.