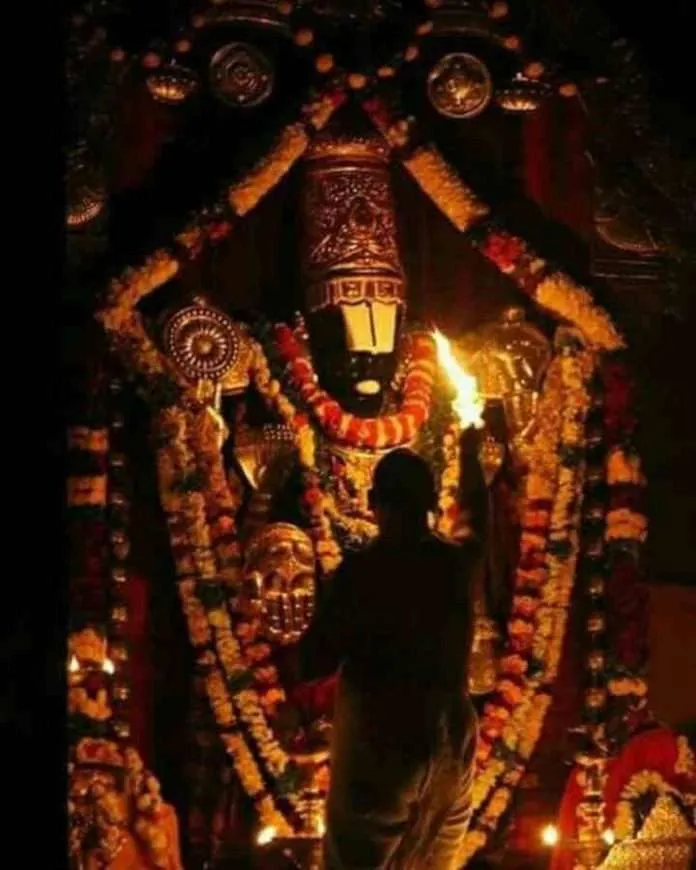 Archana Seva
Archana seva is one of the most famous seva performed to the moola virat (main diety) of Lord Venkateswara Swamy. Archana is also called as 'Sahasranamarchana'(1008 glorious names of Lord). Blessings will be provided to the pilgrims on their name and gothra. Devotees are allowed to sit infront of the God for half an hour and it will be real feast to your eyes.
This is one of the seva where you can watch the Lord very closely and for nearly half an hour.
TTD allows pilgrims only on Tuesdays, Wednesdays and Thursdays to attend this seva. On the remaining days including the festivals and other auspicious occasions, only temple archaka's are allowed to perform the ritual.
Reporting Time : 4:00 AM
Seva Time         : 4:30 AM to 5:30 AM
Day of Seva       : Tue-Wed-Thu
Price of a Ticket: Rs. 220.00
No. of Persons allowed per ticket: One
Prasadam / Bahumanam : 2 small laddus
How to book Archana Seva in Offline?
For Archana Seva in offline, 10 Tickets will be issued per day for general public for the next day.
It is under Lucky DIP Process.
To Participate in Archana Seva we need to register 1 day before at CRO office, Tirumala. (Today we need to register for participating Tomorrow).
Archana Seva in offline tickets will be only given on Monday, Tuesday and Wednesday.
Archana in Offline DIP Enrollment Time : 11 AM to 5 PM.
DIP results will be announced at 6 PM.
How to Book Archana Seva in Online