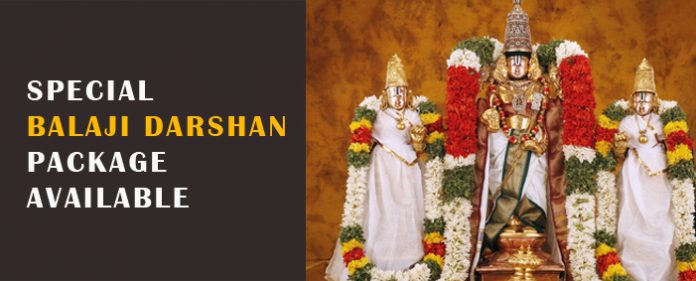 Seeghra Darshan / Special Entry Darshan
» Darshan Token Price:  Rs.300/-
» Special Entry Darshan Tickets are in great demand now. Please plan to book them 2-3 months in advance.

Currently there is no offline counter for Rs.300 tickets. All the tickets are issued in online only.
Instructions
Pilgrims should report at ATC Parking Area.
Pilgrims should be present on time and will not be allowed before time or beyond 1 hour after reporting time.
At the time of entry, pilgrims should produce the original ID proof used for booking.
Age proof should be submitted for children below 12 years.
The pilgrims shall wear traditional dresses only.

Male : Dhothi , Shirt / Kurtha, Pyjama
Female: Saree, Half Saree, Chudidhar with Pyjama

Pilgrims should not wear any chappals / Shoes.
Electronic items / Lugguage can be submitted in the queue line itself. You will be issued in token which need to be submitted back while taking the luggage back.
Special Entry Darshan for Parents with Infants ( Below 1 Yr)
»  Darshan Token Price:  Free
» Darshan Timings:  11 AM to 5 PM (Monday to Sunday)
» Reporting Place:  Supadham (It is between Vaikuntam Queue complex-I and Hathiramji Mutt)
Special Darshan for Physically Challenged and Senior Citizens
» Special Darshan for Physically disabled, Aged (above 65 yrs) and By-pass surgery Patients (Proofs are mandatory).
» Token Price:  Free
» Tokens issue place:  Need to register online – Click Here
» Darshan Timings:  10:00 AM for Saturday – Thursday and 3 PM on Friday
Defense Personnel 
» Darshan Token Price:  Free
» Darshan Timings:  11 AM to 5 PM (Monday to Sunday)
» Reporting Place:  Supatham (It is between Vaikuntam Queue complex-I and Hathiramji Mutt)
NRI's
» Special Entry darshan for NRI's is available now. For more details click here
Donors 
» Donors need to book the tickets in advance in TTD official portal.
» Reporting Place:  Supatham (It is between Vaikuntam Queue complex-I and Hathiramji Mutt)