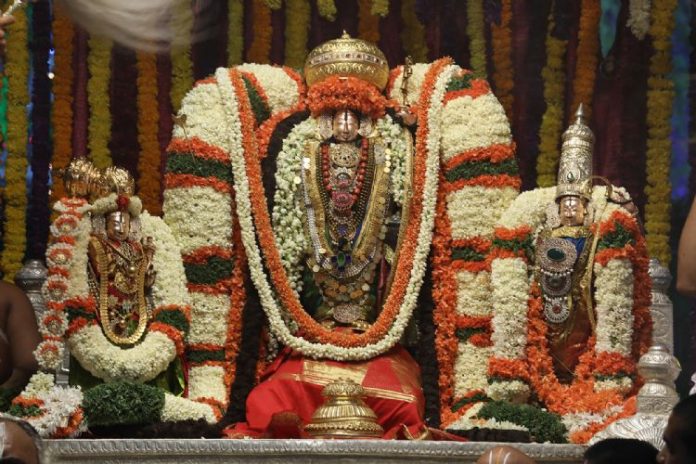 Sri Kodandarama Swamy
Sri Kodandarama Swamy temple is situated in the heart of Tirupati town. The presiding deities are Sita, Rama and Lakshmana. A Chola king built this temple during the tenth century AD. The temple of Anjaneyaswami, which is directly opposite, is a sub shrine of this temple. According to legend, this temple commemorates the visit of Sri Rama to Tirupati.
The festivals of Ugadi and Sri Ramanavami are celebrated in this temple on a grand scale. Every year the temple celebrates the Brahmotsavams to the Lord Sri Rama.
Also Read Utsavas of Sri kodandaramaswamy Temple
Distance
It is located at 5 KM from Tirupati Bus Stand.
Address
Sri Kodandarama Swamy Temple, Chinna Bazar Street, Tirupati, Andhra Pradesh, 517501.
Read More About Temples around Tirupati
How To Reach
Kodanda Rama Swamy Temple Map