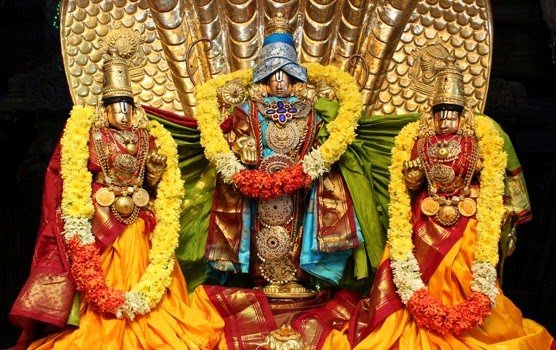 Arjitha Bramhotsavam:
Arjita Bramhotsavam Seva is performed daily and is the abridged version of the Brahmotsavam event.The seva is done in the Vaibhavotsava Mandapam where the vahanams are kept throughout the year.In the seva, Sri Malayappaswami is seated on Garuda Vahanam, Hanumanta Vahanam and Peddasesha Vahanam in that order and offered worship. This seva is conducted after the Dolotsavam is completed.
Gathering Point:
Devotees should gather at Supadham
Timings:
Arjitha Bramhotsavam Seva will be performed from 12:00 – 05:00 PM. Devotees should gather one hour before the Seva time at Supadham.
Booking:
Arjitha Bramhotsavam Seva can be booked online(Subject to availability).

For any info required on Arjitha Bramhotsavam Seva, please leave your comments below. We will get back to you at the earliest.