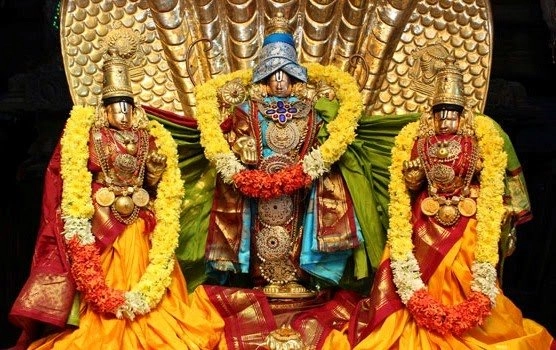 Arjitha Bramhotsavam
Arjitha Bramhotsavam Seva is performed daily and is the abridged version of the Brahmotsavam event. The seva is done in the Vaibhavotsava Mandapam where the vahanams are kept throughout the year. In the seva, Sri Malayappaswami is seated on Garuda Vahanam, Hanumanta Vahanam and Peddasesha Vahanam in that order and offered worship. This seva is conducted after the Dolotsavam is completed.
What is the Cost of Arjitha Bramhotsavam Seva At Tirumala?
Rs. 200 is the cost of this seva ticket. One Person will be allowed per ticket. Only 2 tickets can be booked per login.
Reporting Place & Timings
This Seva will be performed between 12:00PM – 05:00PM. Devotees should gather one hour before the Seva time at Supadham.
Main Deity Darshan is available for this seva ticket holders. After the seva is completed, you can join darshan queue line through Supadham Entrance.
How To Book Arjitha Bramhotsavam Seva Ticket Online?
Visit TTD Official booking website – https://online.tirupatibalaji.ap.gov.in/home/dashboard
Click on "Login In" text at top right and login with your mobile Number and OTP


3. Enter Your Mobile Number and click "Get OTP" button. Currently only Indian Mobile numbers are supported.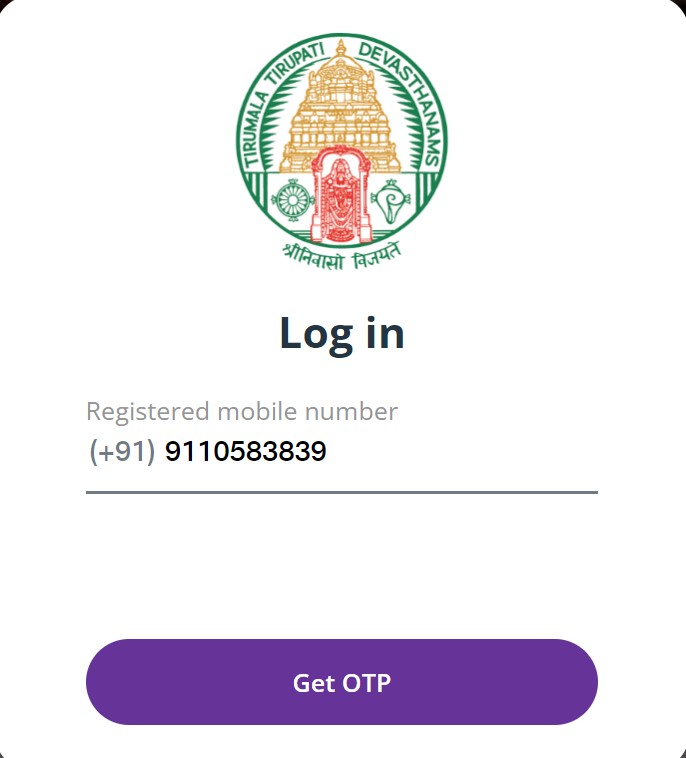 4. Enter OTP received to your mobile number and Click on "Login"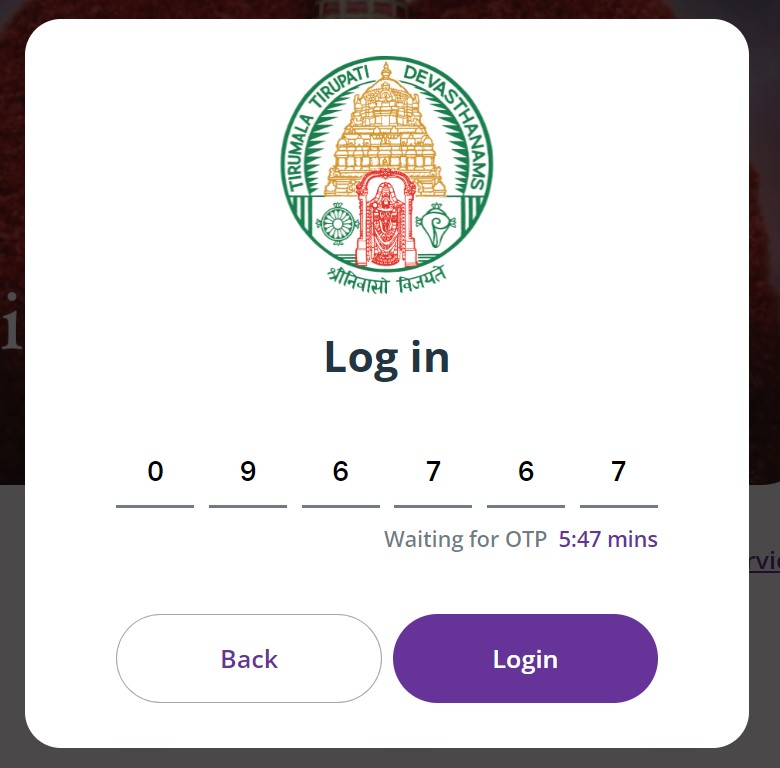 5. Scroll Down on home page and click on "Srivari Seva, Tirumala" if you find it. Else click on "More Services" and select "Srivari Seva, Tirumala".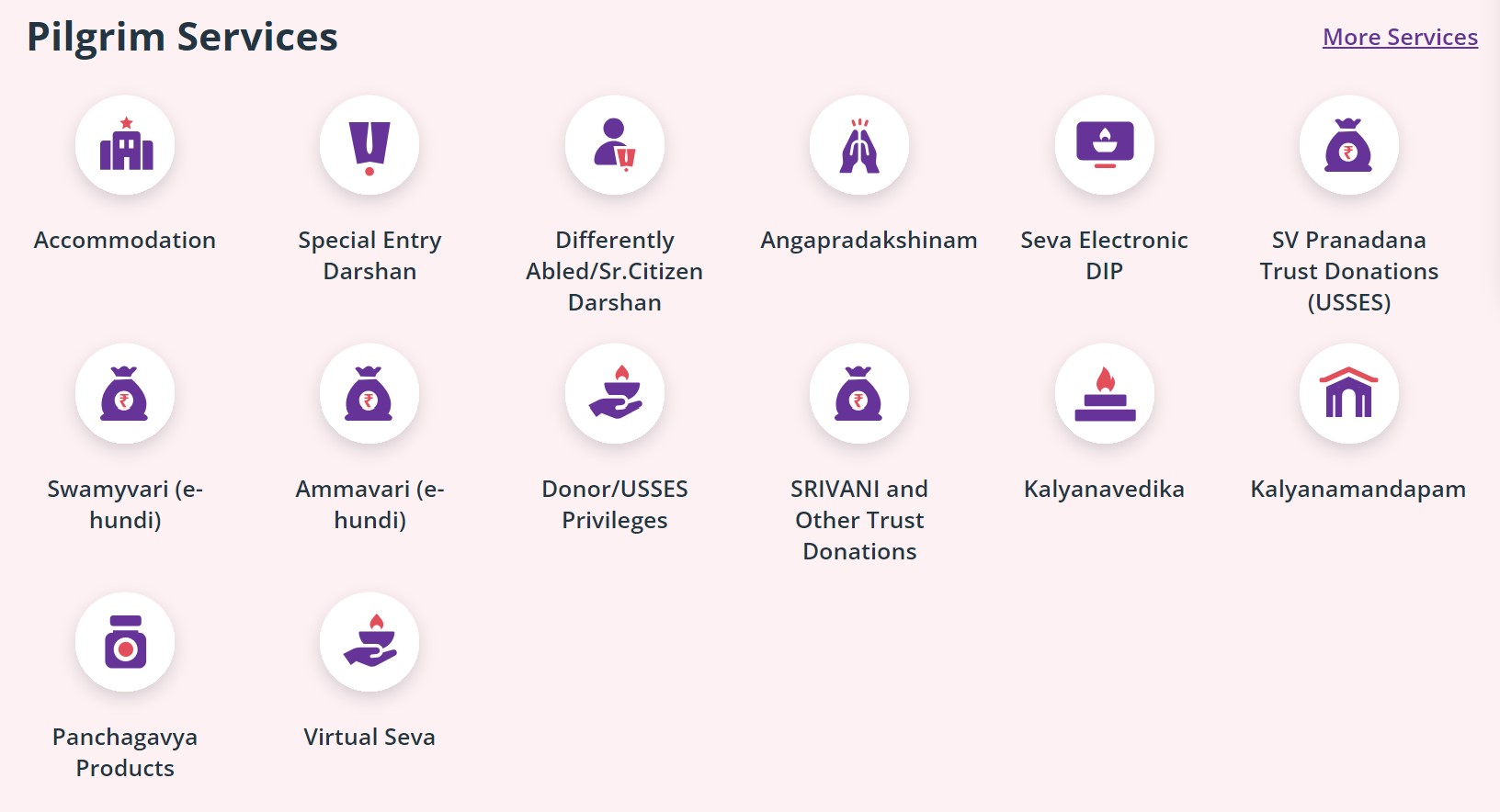 6.Select Arjitha Bramhotsavam Seva from the top drop down and choose an available date.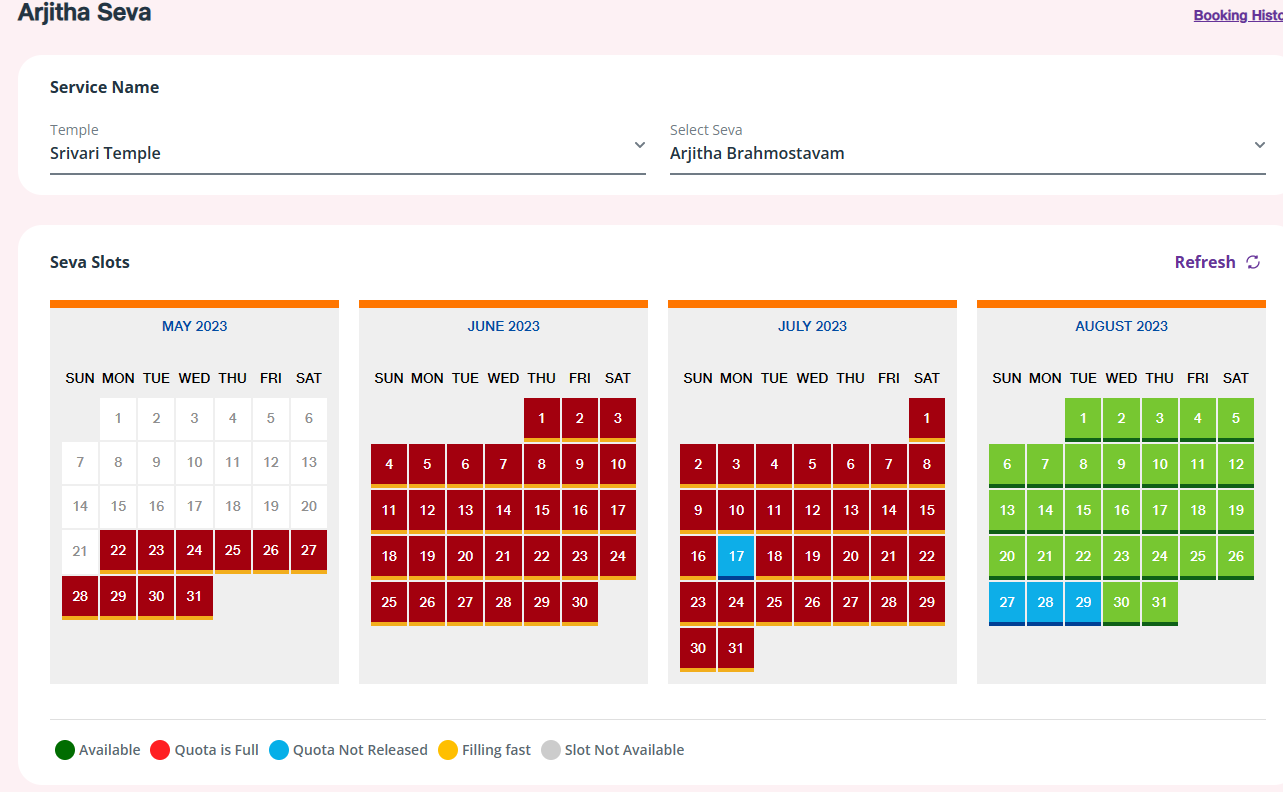 7. Select the check box and enter if you need any additional laddus and click continue.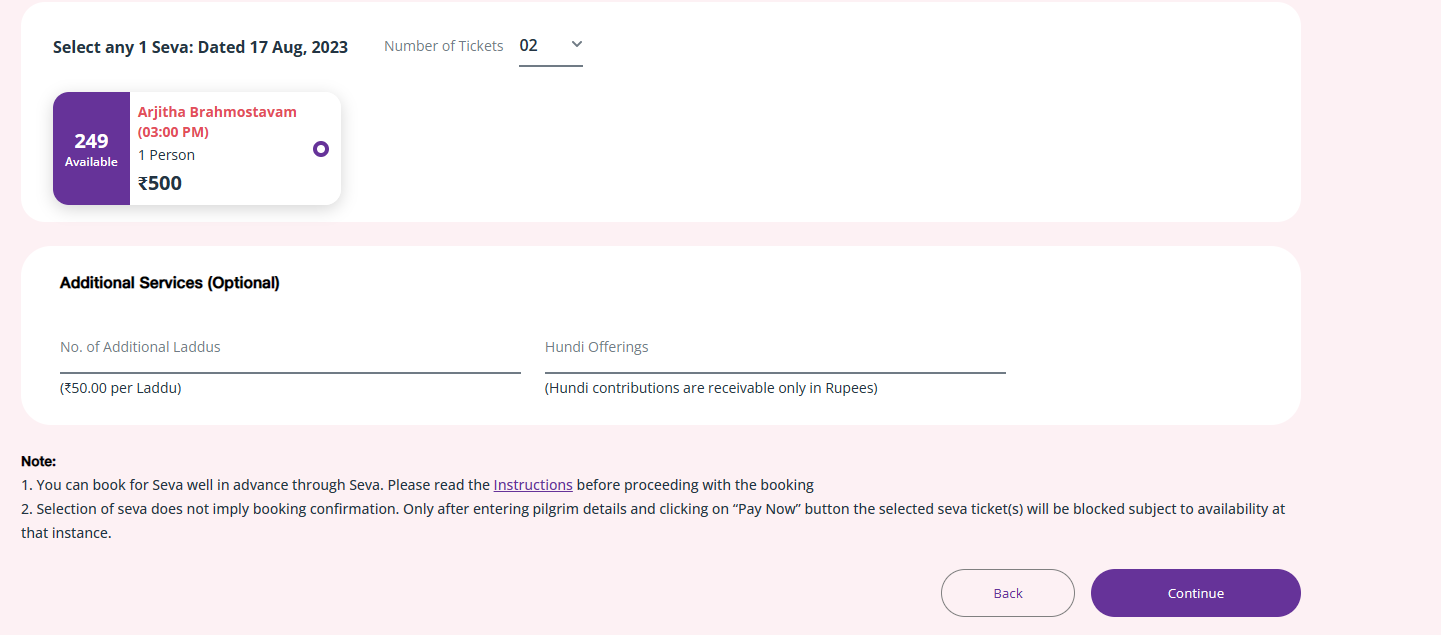 8. Enter the details of persons like Mobile Number, Email Address, Country, State, City ,  pincode, Name, Age, Gender, ID Proof details and click on Continue.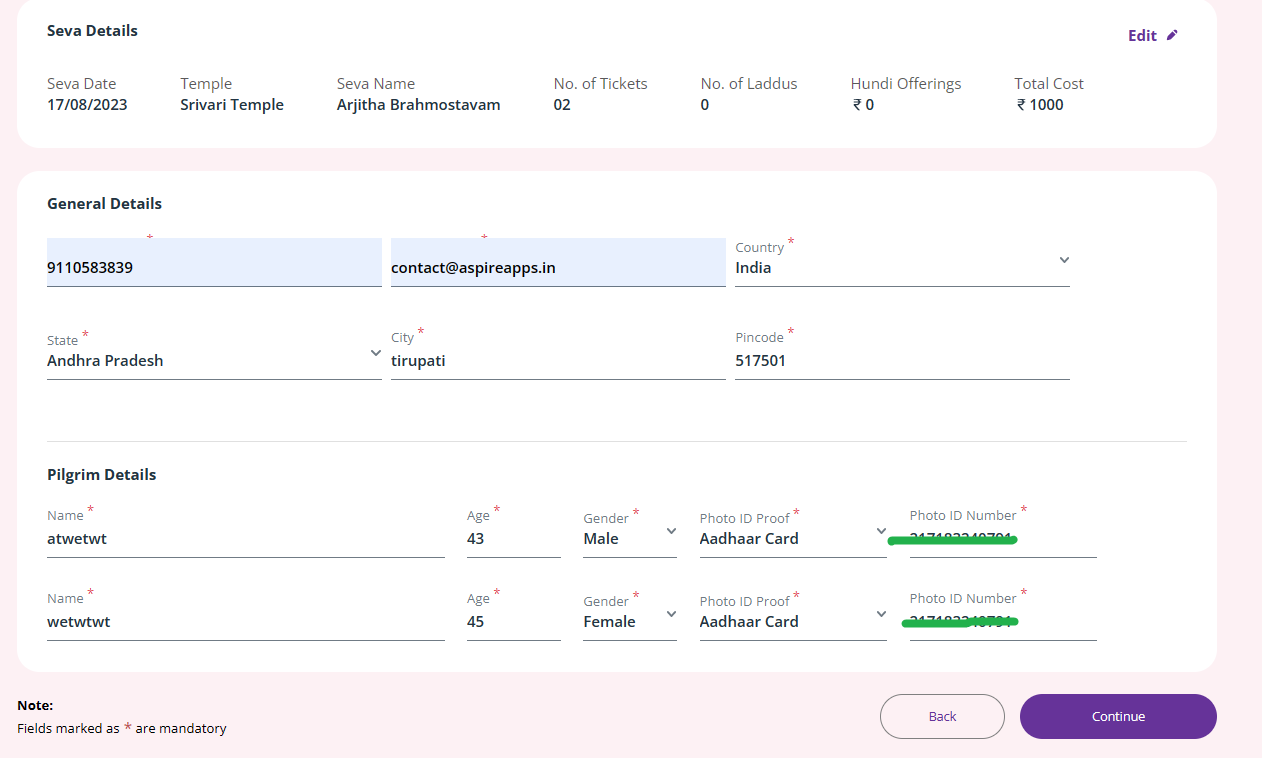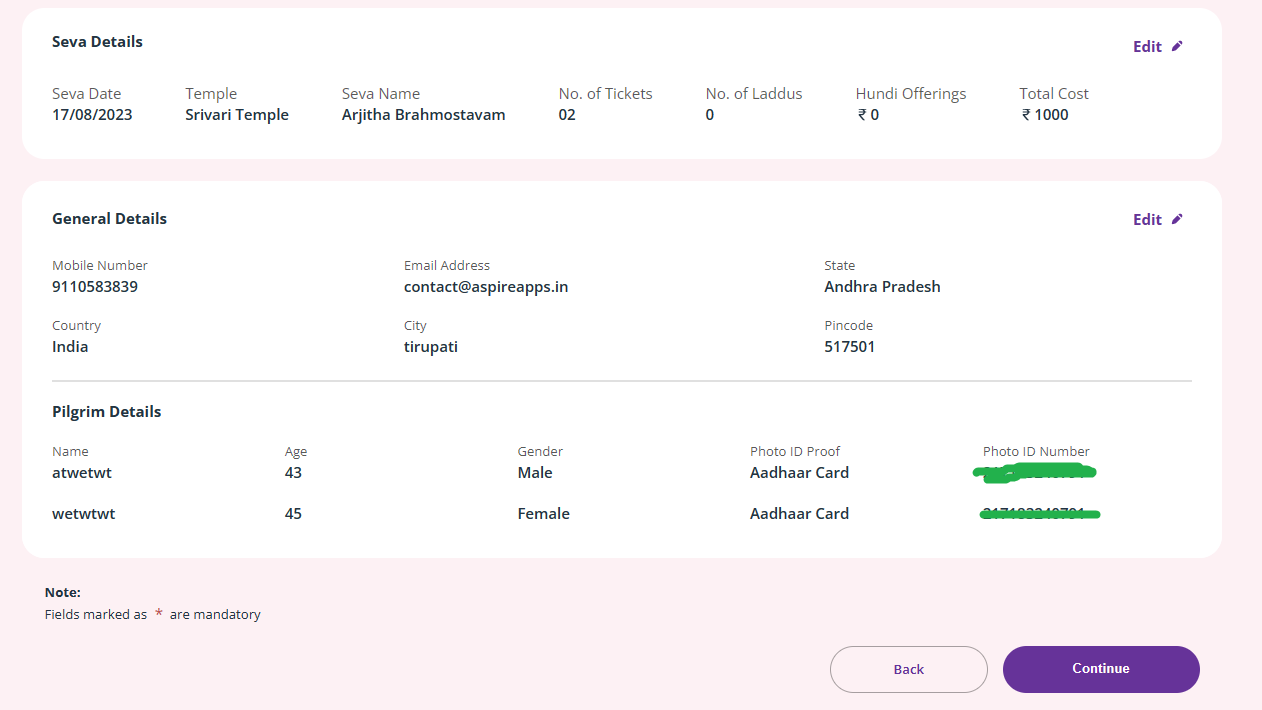 9. Check the details on left and choose any payment method.

10. After payment is successful, you will receive a booking confirmation like below (Below image is of kalyanotsavam booking confirmation, you will get similarly for Arjitha Bramhotsavam Seva) . Please note that, If you get the "Download Receipt" button then only your booking is confirmed. If you just get Reference number then your booking may not be confirmed.
Ensure to download the receipt or send it to your email.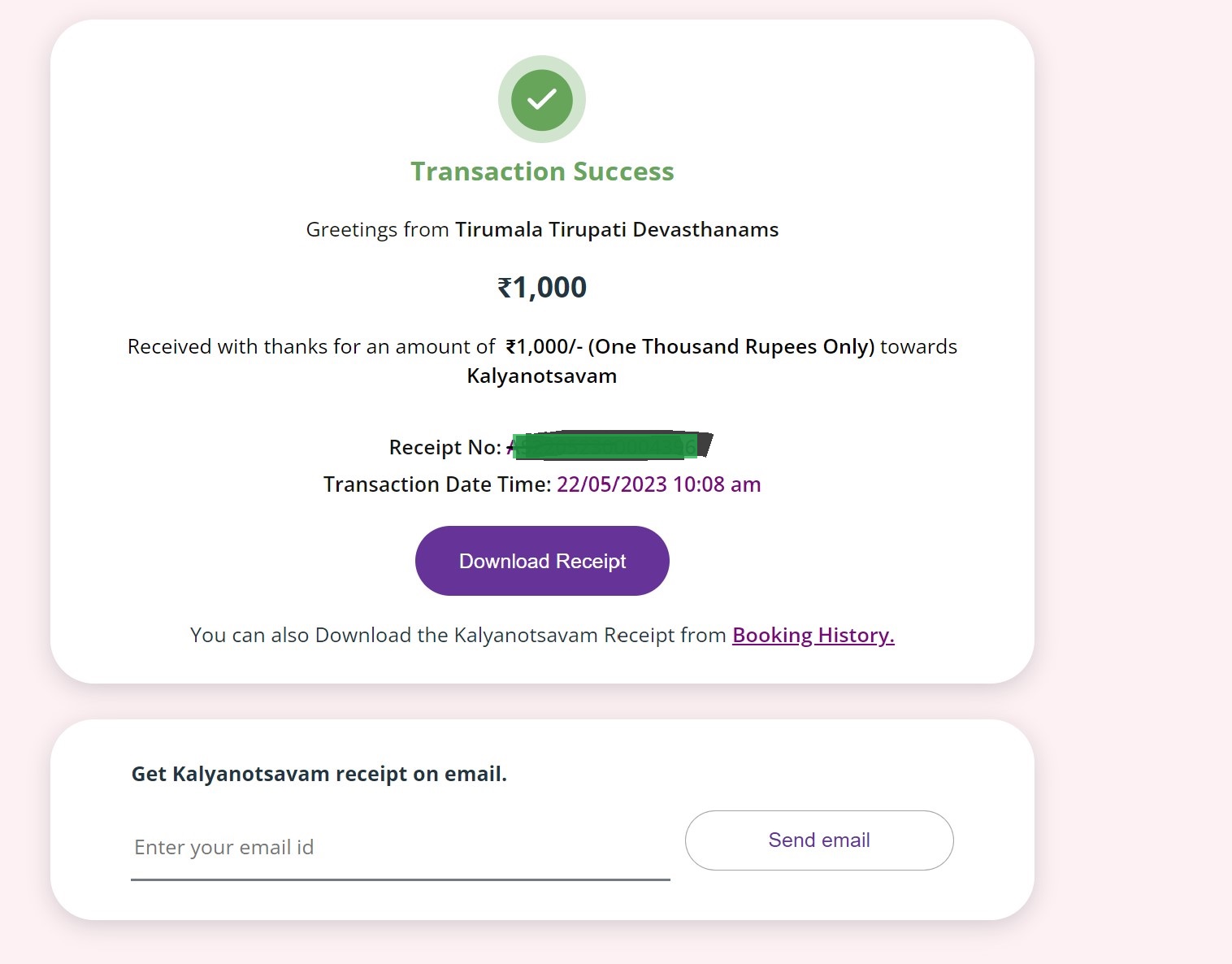 Hope this article helps you to get a confirmed Arjitha Bramhotsavam Seva ticket online booking by following the steps listed above. If you have any query regarding Arjitha Bramhotsavam Seva ticket booking process in online, you can call us on 9110583839. Our team will help in resolving your queries.
For any info required about this Seva, please leave your comments below. We will get back to you at the earliest.
Read More About Srivari Sevas