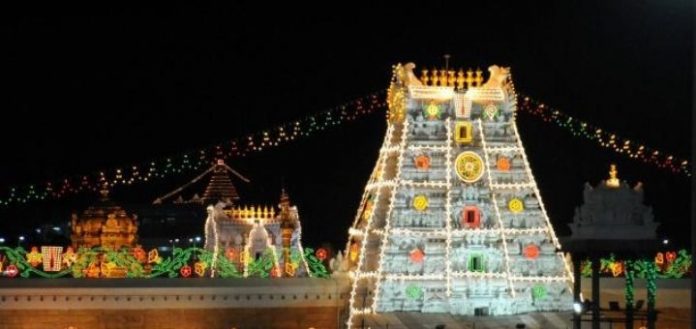 How to Book Room in Tirumala
Guidelines To Book Tirumala Accommodation in online as well as offline. Here is the tirumala room allotment new procedure.
How To Book Room In Tirumala Offline
Are you looking for information on how to get rooms in tirumala offline? This article might help you.
There are totally 12 counters at various places in Tirumala. You can visit any nearby counter to you. Counters list is mentioned below.
Counter Timings : 6 AM – 10 PM (Better to reach before 9 PM) . Sometimes due to heavy rush counters may get closed early as well after issuing the waitlist.
Room will be allotted only for 1 day, extension wont be allowed.
Darshan Ticket and ID proof should be shown at Counter.
After registering, you will be provided with a room allotment number. Basically you will be put into a waitlist.
Once someone vacates a room, that will be allotted to the person next in the waitlist. So allotment automatically happens when any room is available.
You will receive a SMS to your mobile (which was given while registering for the room) after the allotment happens.
After receiving SMS, You need to report at the respective cottage reception with in 30 minutes, to check in to the room. Else room will not be allotted.
Currently its taking 5-6 hours to get rooms in offline.
To Ease out the Tirumala Current Booking Room Allotment Process, TTD had established 12 registration counters at six locations in Tirumala.
Tirumala Room Allotment Counter Locations
| | |
| --- | --- |
| Counter Location | No. Of Counters |
| Luggage Centre Near GNC Toll Gate | 2 |
| Balaji Bus station, Tirumala | 2 |
| Kausthubham Rest house – (Backside of CRO Office) | 2 |
| Bus Stand near Ram Bagicha Guest house | 2 |
| MBC 34 near Srivari Mettu, JEO Office | 2 |
| Central Reservation Office (CRO) – (opposite to Bus stand) | 2 |
Tirumala Rooms Online Booking
Devasthanam had provided facility to Book Rooms in Advance in online- Click Here
Devotees who book accommodation in online through advance booking can scan their room allotment receipts at Alipiri tollgate, Alipiri pathway and Srivari mettu pathway. After your receipt is scanned, your room will get alloted by the time you reach Tirumala. Room allotment details will be received via SMS to registered mobile number which is used during booking. You can directly go to sub-enquiry office of allotted cottage to get the room keys.
How To Book Multiple Rooms In Tirumala?
Tip : If there are multiple persons and you want separate rooms or looking for information on how to book 2 rooms in tirumala. Try to book from different logins, so that you will be able to book multiple rooms from different logins.
If you got only one room in online, don't worry you can take additional rooms in offline. After reaching tirumala, request room at any offline room allotment counters, room will get allotted in 1 hour.
Read About – TTD Online Booking