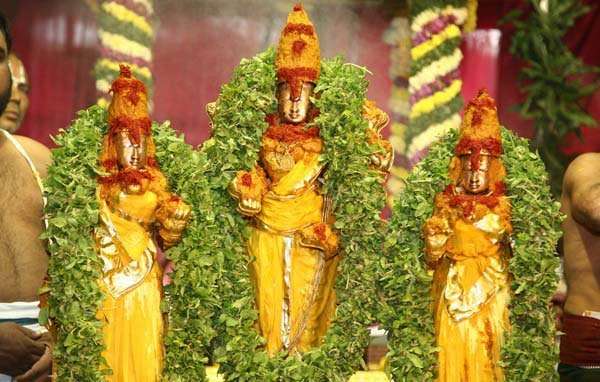 Ugadi Koil Alwar Tirumanjanam
Koil Alwar Tirumanjanam will be observed in Tirumala temple on April 6th, 2021 in view of Telugu New Year's Day Ugadi on April 13th,2021. This event is observed from 6AM to 11AM.
On Tuesday, the temple, sub-temples inside Tirumala temple, puja utensils, roofs, walls, ceilings will be cleansed with an aromatic mixture called Parimalam which will be sprayed all over the temple.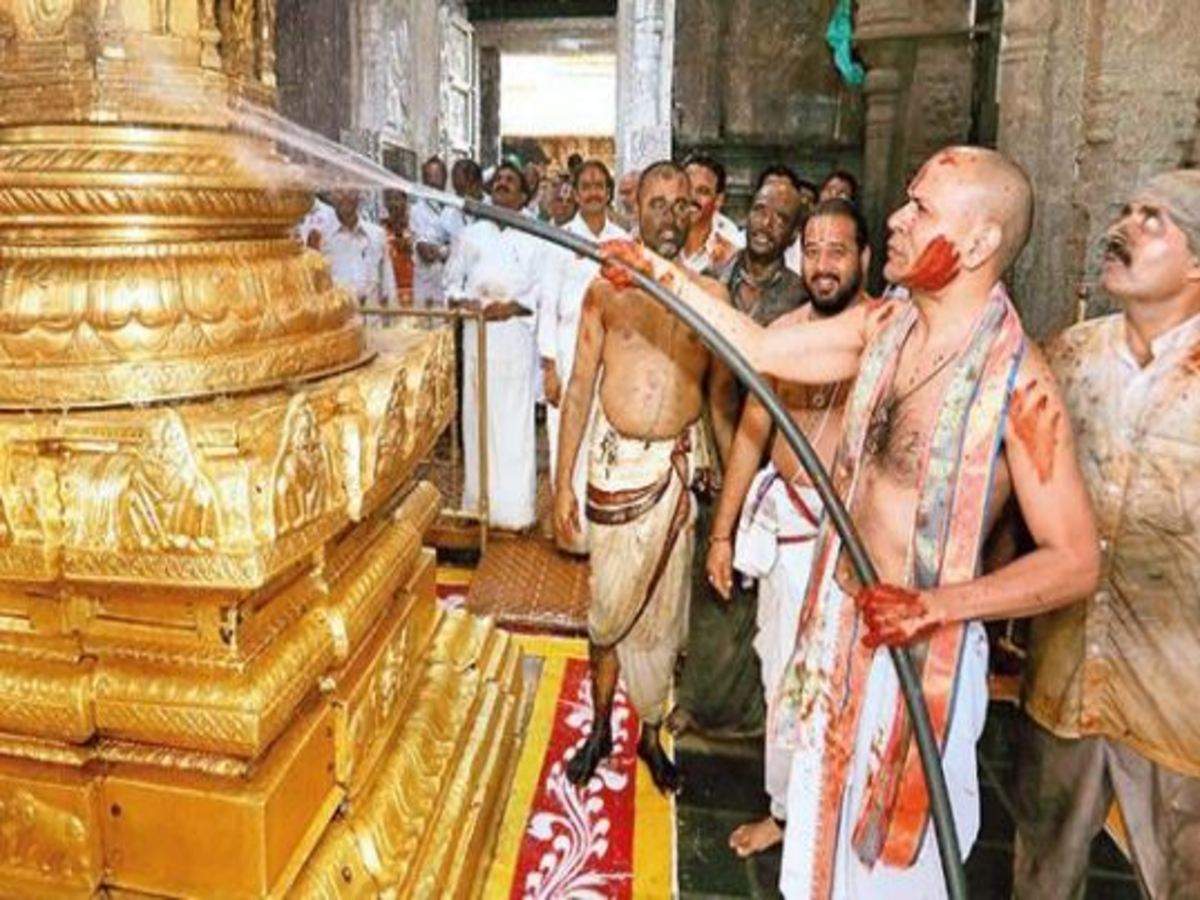 While the cleansing process is on, the Mula Murthi will be covered with a white veil. After the cleaning process of the temple is completed, the veil is removed and remaining rituals and pujas will be carried out to the presiding deity by the Archakas.
The devotees will be allowed for darshan of Sri Venkateswara Swamy after the special pujas on that day. i.e., from 12 noon.
Read More Annual ceremonies at tirumala