Thomala Seva 
Thomala Seva Meaning
The word Thomala means a garland of flowers. Hence this arjitha seva assumes importance of decorating the presiding deity with exquisitely tied colourful floral and Tulasi garlands after awakening Him from celestial sleep with Suprabhata Seva.
This arjitha seva is intended to call the special attention of the pilgrim grihasta who takes part paying requisite amount to witness the flower decoration of the Mula Virat (main deity) which takes place at the end of the puja.
Known as Thodutha Malai in Tamil, the flower garlands in Yamunathurai are brought by the Periya Jiyar-the chief pontiff of Tirumala temple as per the traditional custom or by his Ekangi (disciple) in the temple, with a lighted torch in a procession to the rhythmic beat of Jeganta (handy bells)to the temple.
The flower garlands are made into several pieces and each piece being of a particular size to be adorned to the respective areas to enhance the Divine beauty of Lord in a spectacular manner. This seva lasts for about 30 minutes. This arjitha seva is performed only on Tuesdays, Wednesdays and Thursdays while in Ekantham (pilgrims are not allowed) during the rest of the week.
Thomala Seva Price
The Most Common question of Pilgrims regarding THomala Seva is
What is the cost of Thomala Seva in Tirumala?
Ticket price of Tirumala Thomala seva is Rs.220 per head. 
Gathering Point:
Devotees should gather at VQC-I . Only one person per ticket will be allowed.
Thomala Seva Timings:
Thomala Seva will be performed from 03:30 – 04:00 AM. Devotees should gather one hour before the Seva time at VQC-I
Thomala Seva is performed on Tuesday , Wednesday and Thursday only.
Prasadam:
Two Small laddus will be given.
Booking:
Thomala Seva can be booked online(Subject to Availability). Book Now
Booking for this seva can be done under Electronic Lucky DIP system, same like Suprabatham.
Thomala Seva Ticket Booking Online Process Step By Step Guide
For online booking of Thomala seva you need to Visit the URL –  https://ttdevasthanams.ap.gov.in/home/dashboard and login with your Indian Mobile Number and OTP.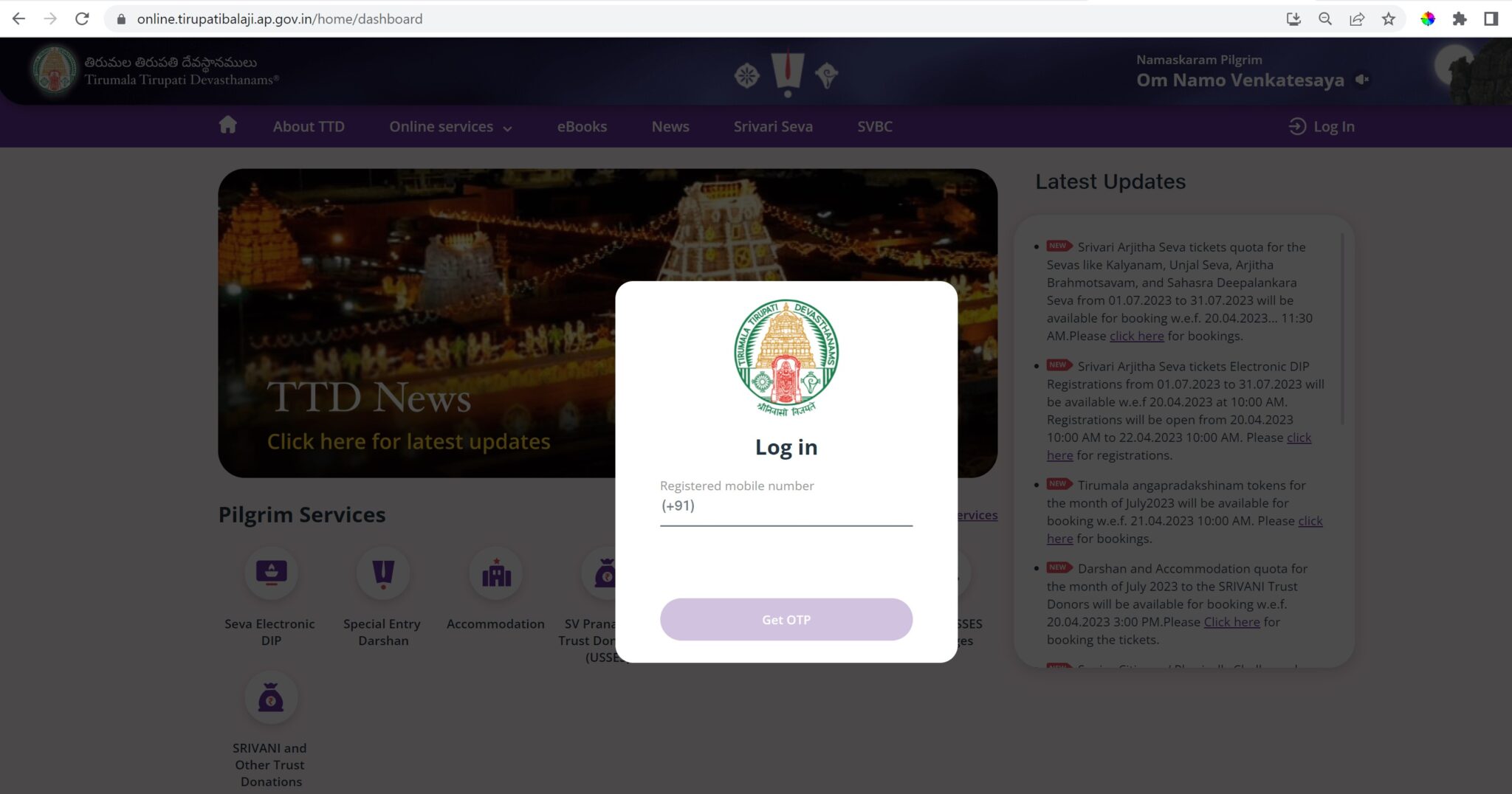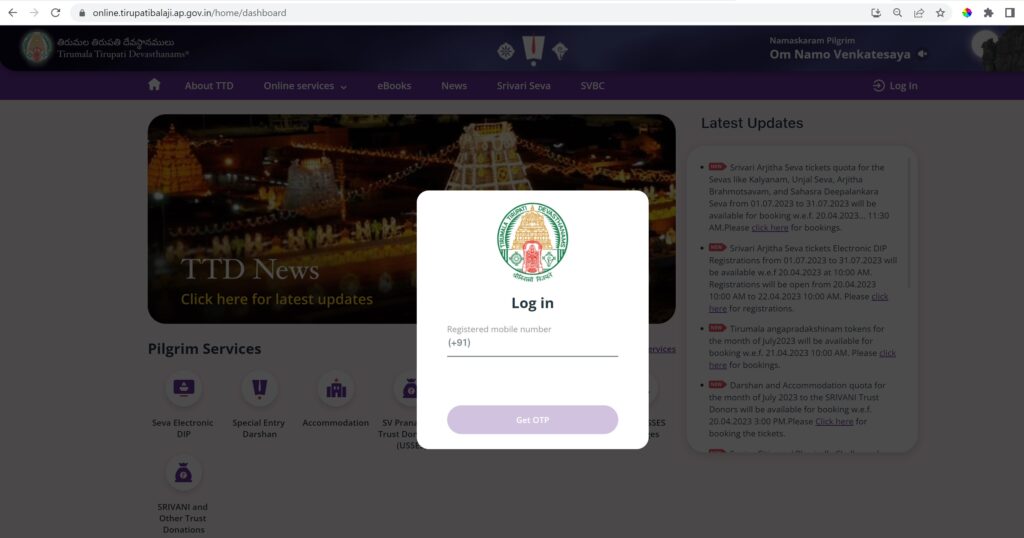 2. Select Seva Electronic Dip Under Pilgrim Services


3. Agree for the instructions by selecting the check box and click Continue


4. Fill all the required details. You can register for 1 person or 2 persons as per your need by selecting  1 or 2 from the dropdown highlighted as below and click continue once all the required details are mentioned.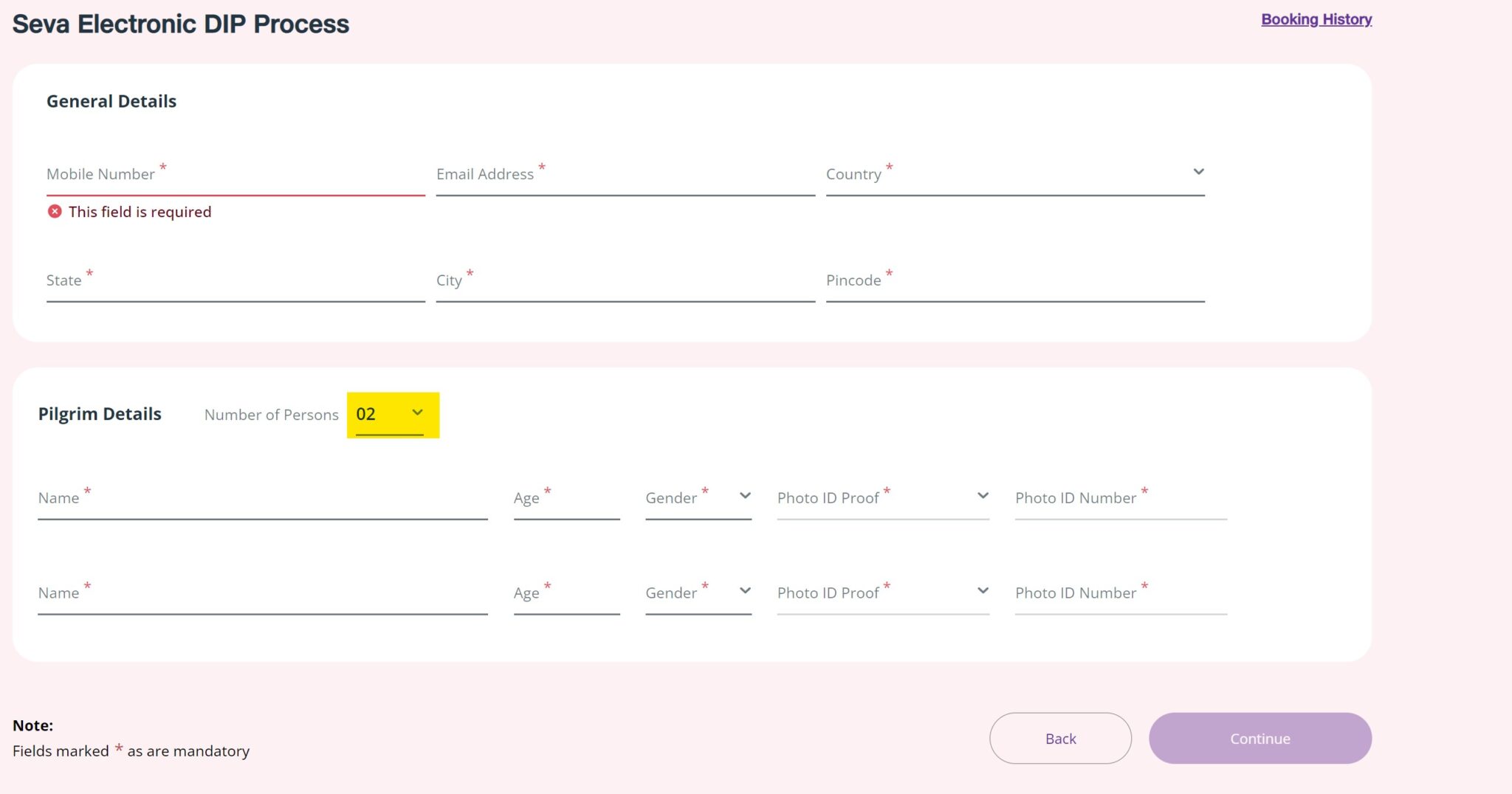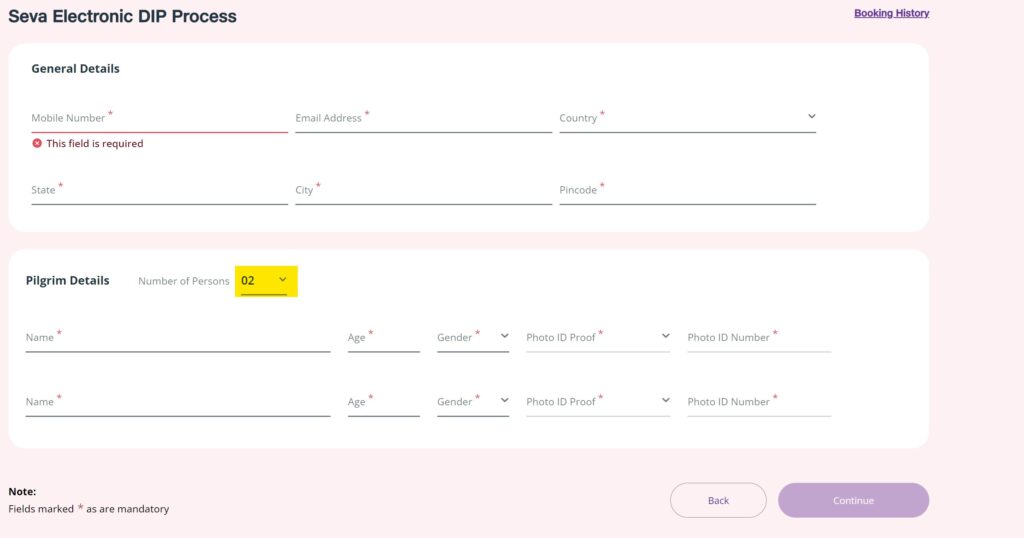 5. List of Sevas under Electronic Dip will be displayed like below. You can select for 1 seva or all the sevas. Click on " Select Seva & Date " Button.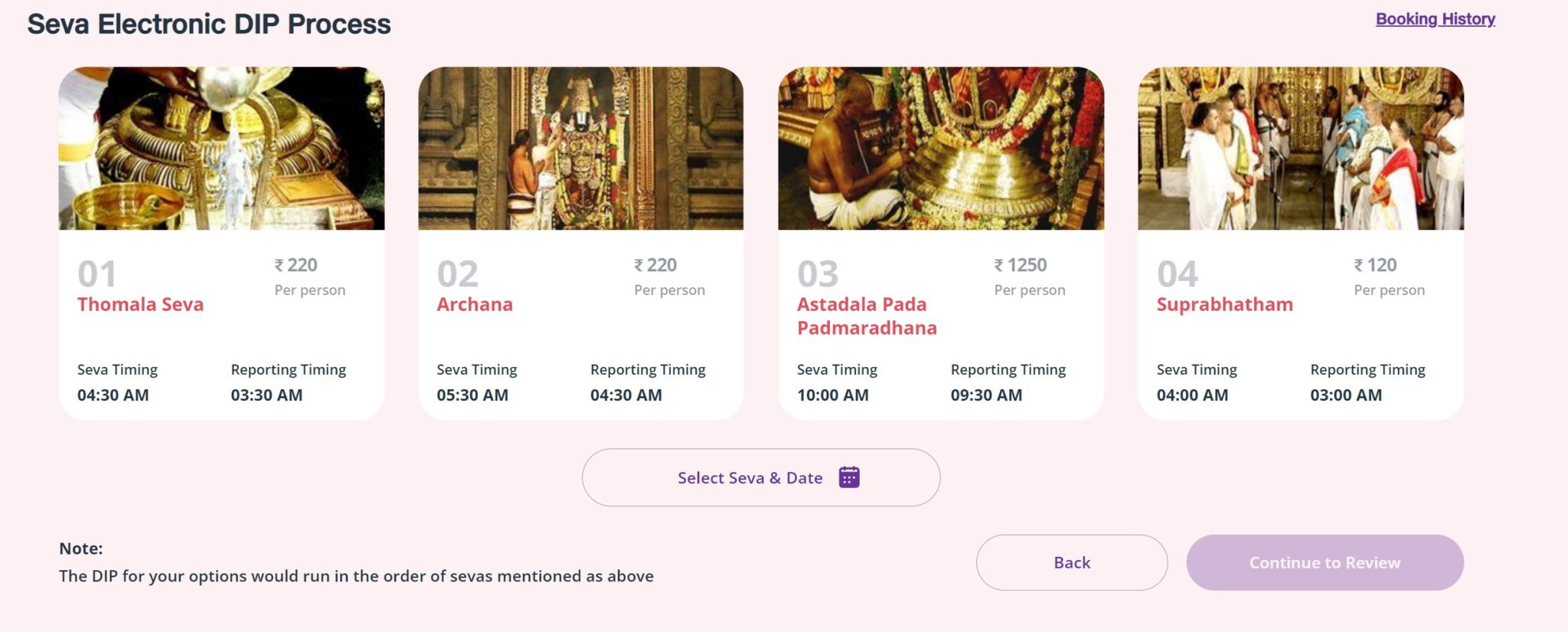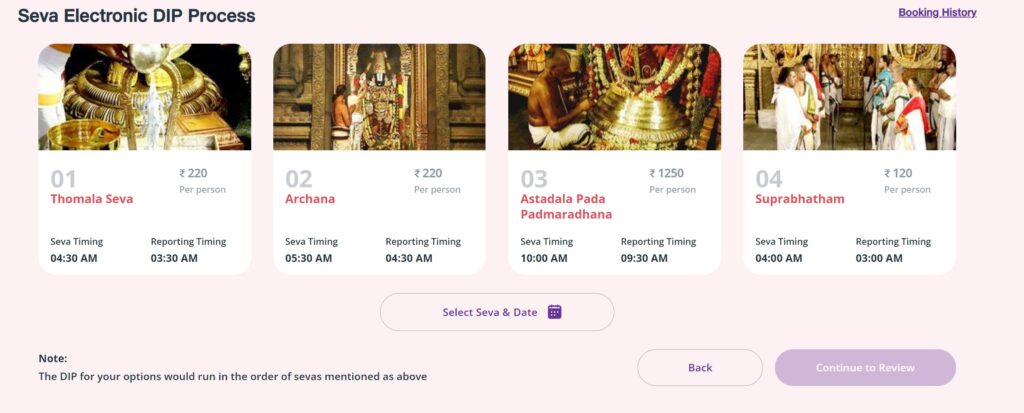 6. You can register for dip for all the sevas by Selecting "Select All Seva(s)/Dates" Check box at the top or if you wish to visit for only suprabatham then you can select check box beside "Thomala Seva" and Click "OK" Button.


For opting for only Thomala Seva ,  select the Check box beside Thomala Seva and click "Ok" Button.


7. Click the "Continue To Review" Button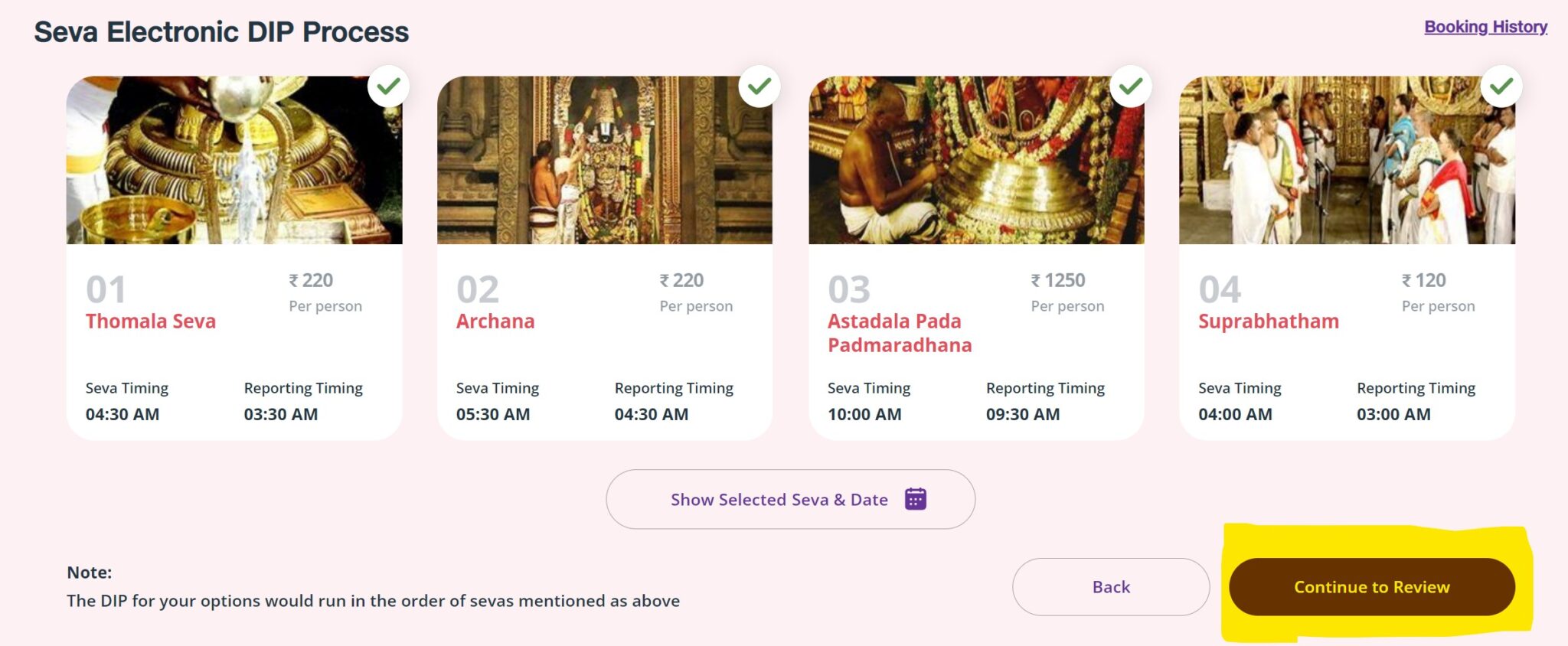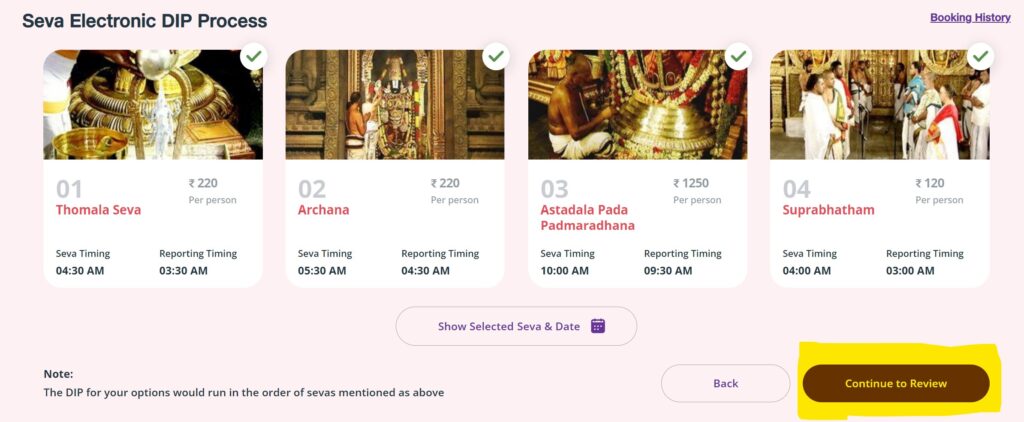 8. Review the details and Click "Confirm & Submit" Button.
( In My case I had selected for all sevas and all eligible dates so that there is a high probability of getting a seva ticket for any one seva).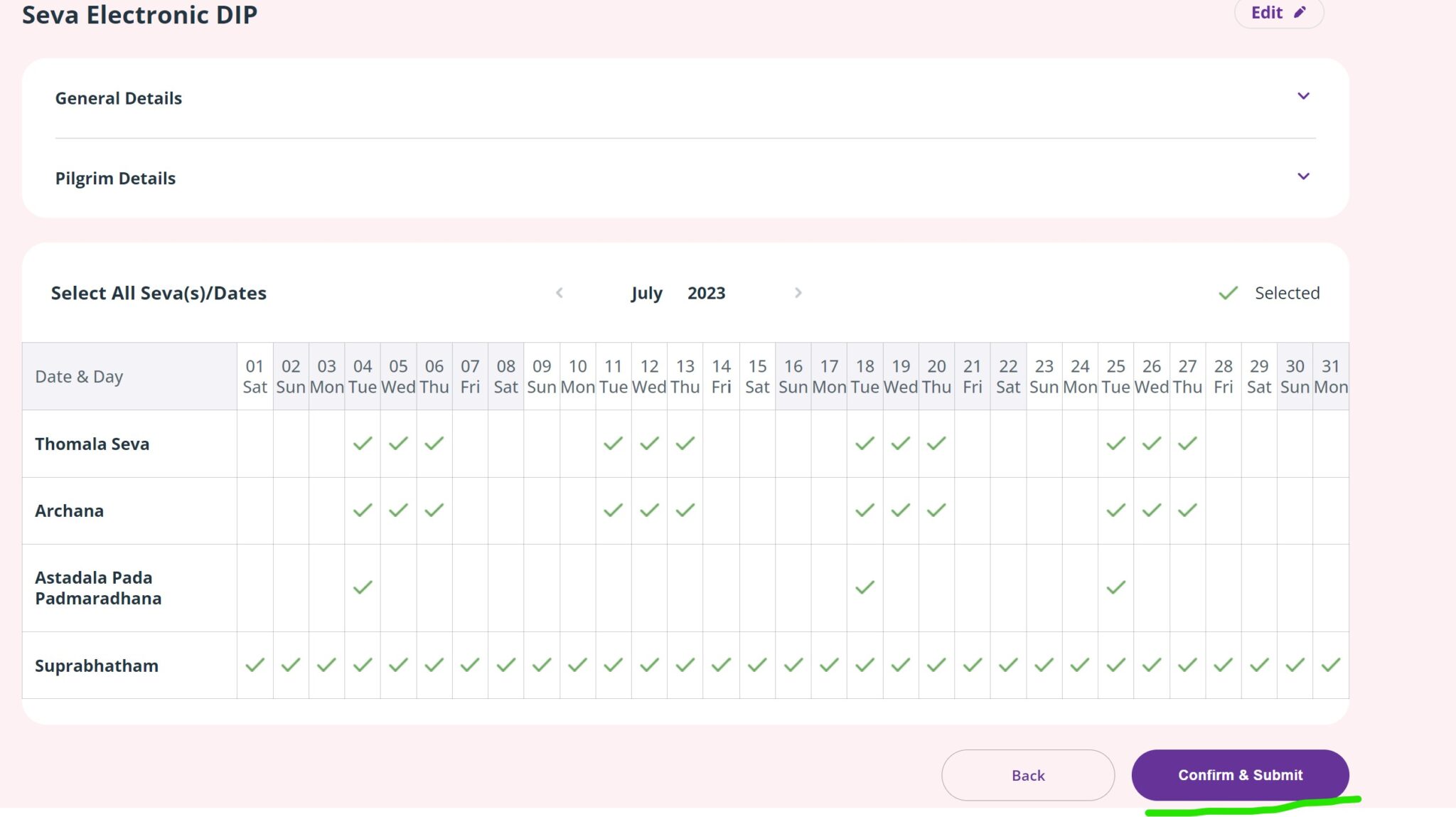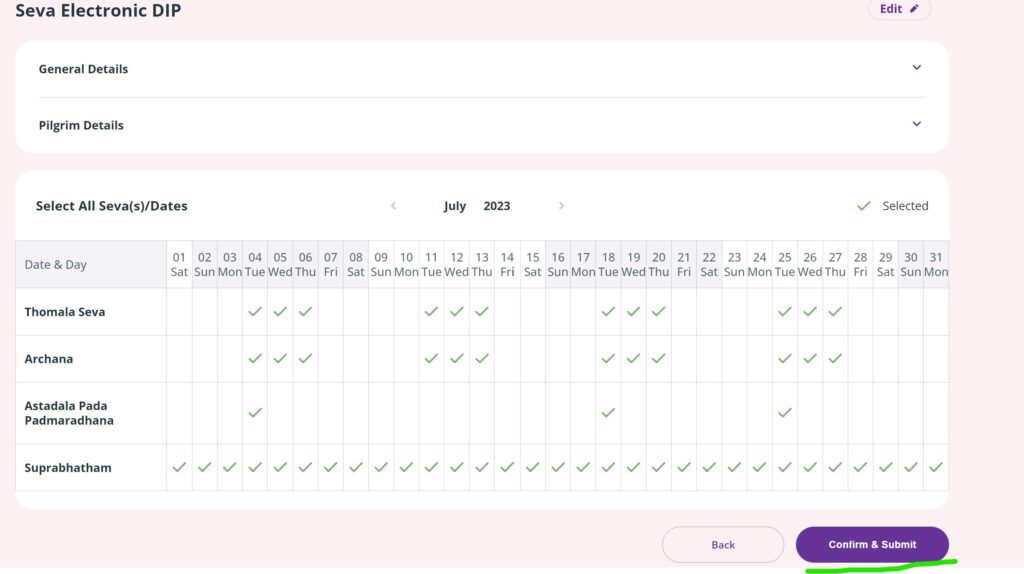 9. Once the Registration is successful, you will get a pop up like below with Registration Number.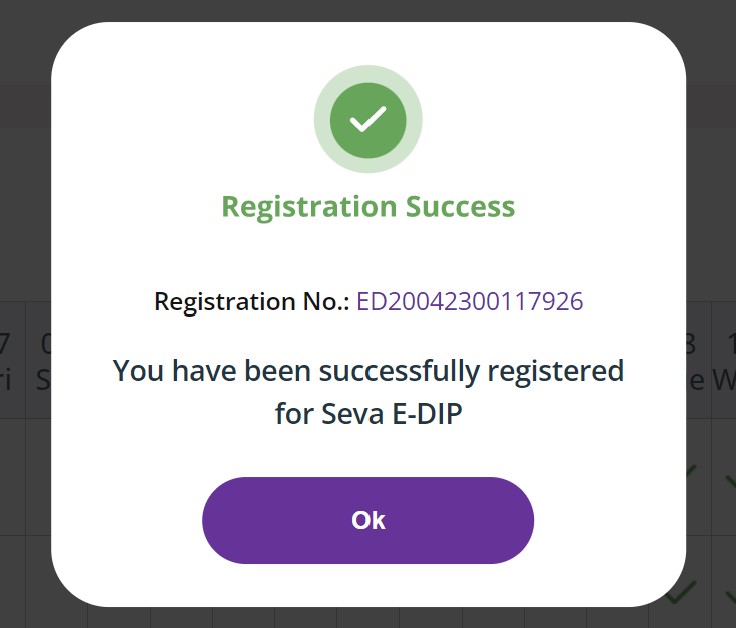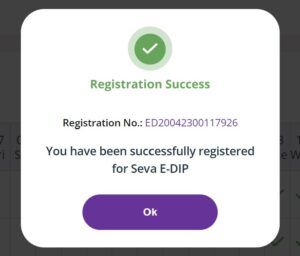 10. Lucky Dip Selection date will be published on that the selected pilgrims will get SMS and email to their registered mobile number and email address.
11. Once you are selected in the list you will be allowed to make your payment with in 3 days. Ensure that you make the payment.
For any info required on Thomala Seva, please leave your comments below. We will get back to you at the earliest.
Read More About Srivari Sevas