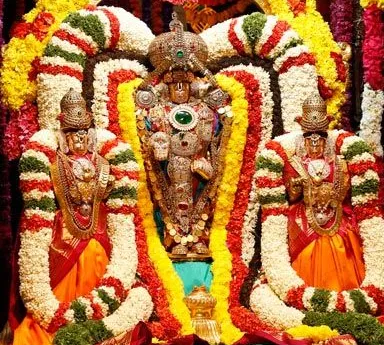 Unjal Seva / Dolotsavam
Dolotsavam is performed in the addhala meda (Mirror Hall) as it is popularly known. The hall is in Aina Mahal (Addala Mantapam) opposite Ranganayaka mantapam where Arjitha Brahmotsavam is performed. The Aina Mahal consists of mirrors on four walls and a central stage with a provision for unjal (Swing). Sri Malayappaswami, Sridevi and Bhudevi are seated in the unjal (Swing) and the deities are swung to the accompaniment of Veda parayanam and mangalavadyam.
What is the cost of Dolotsavam (Unjal Seva) Ticket?
Cost of one ticket is Rs.200 . One person will be allowed per ticket. Only 2 tickets can be booked per login. Kids below 12 years doesn't need any ticket. Darshan facility is available for this seva ticket holder.
Reporting Place & Timings For Unjal Seva
Unjala Seva will be performed from 1:30PM to 2:30PM. Devotees should gather one hour before the Seva time at Supadham entrance. The seva will be performed for half an hour. After performing the Kalyanotsavam, Unjala seva will be held. So timing is not fixed. It most probably happens at 2:30PM.
How To Book Tirumala Unjal Seva Tickets Online?
Visit TTD Official booking website – https://online.tirupatibalaji.ap.gov.in/home/dashboard
Click on "Login In" text at top right and login with your mobile Number and OTP


3. Enter Your Mobile Number and click "Get OTP" button. Currently only Indian Mobile numbers are supported.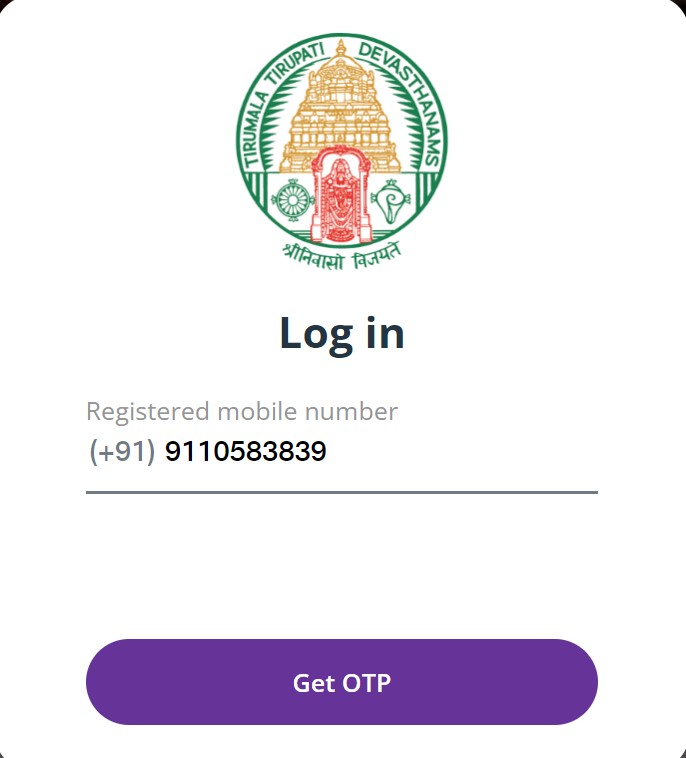 4. Enter OTP received to your mobile number and Click on "Login"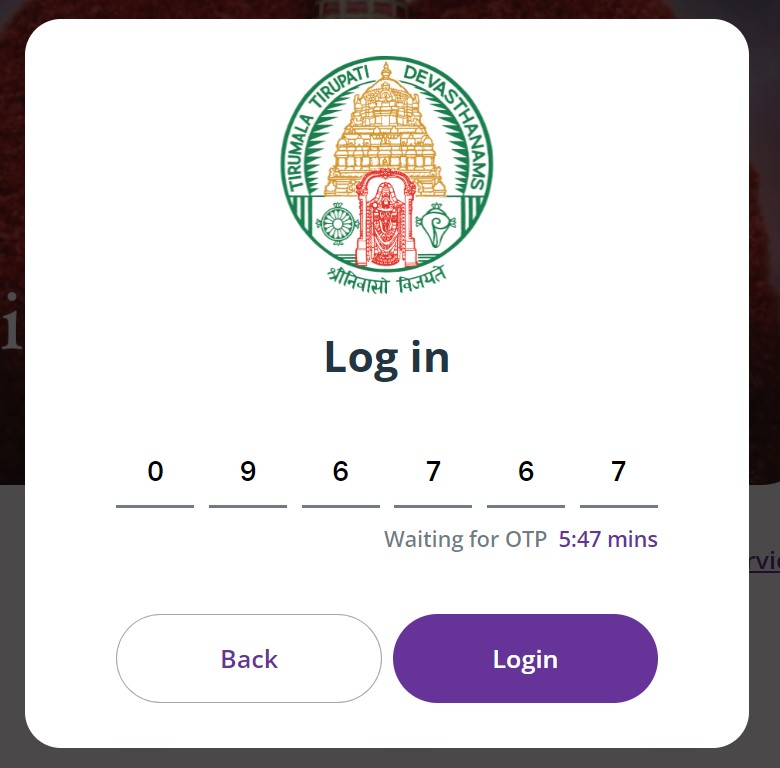 5. Scroll Down on home page and click on "Srivari Seva, Tirumala" if you find it. Else click on "More Services" and select "Srivari Seva, Tirumala".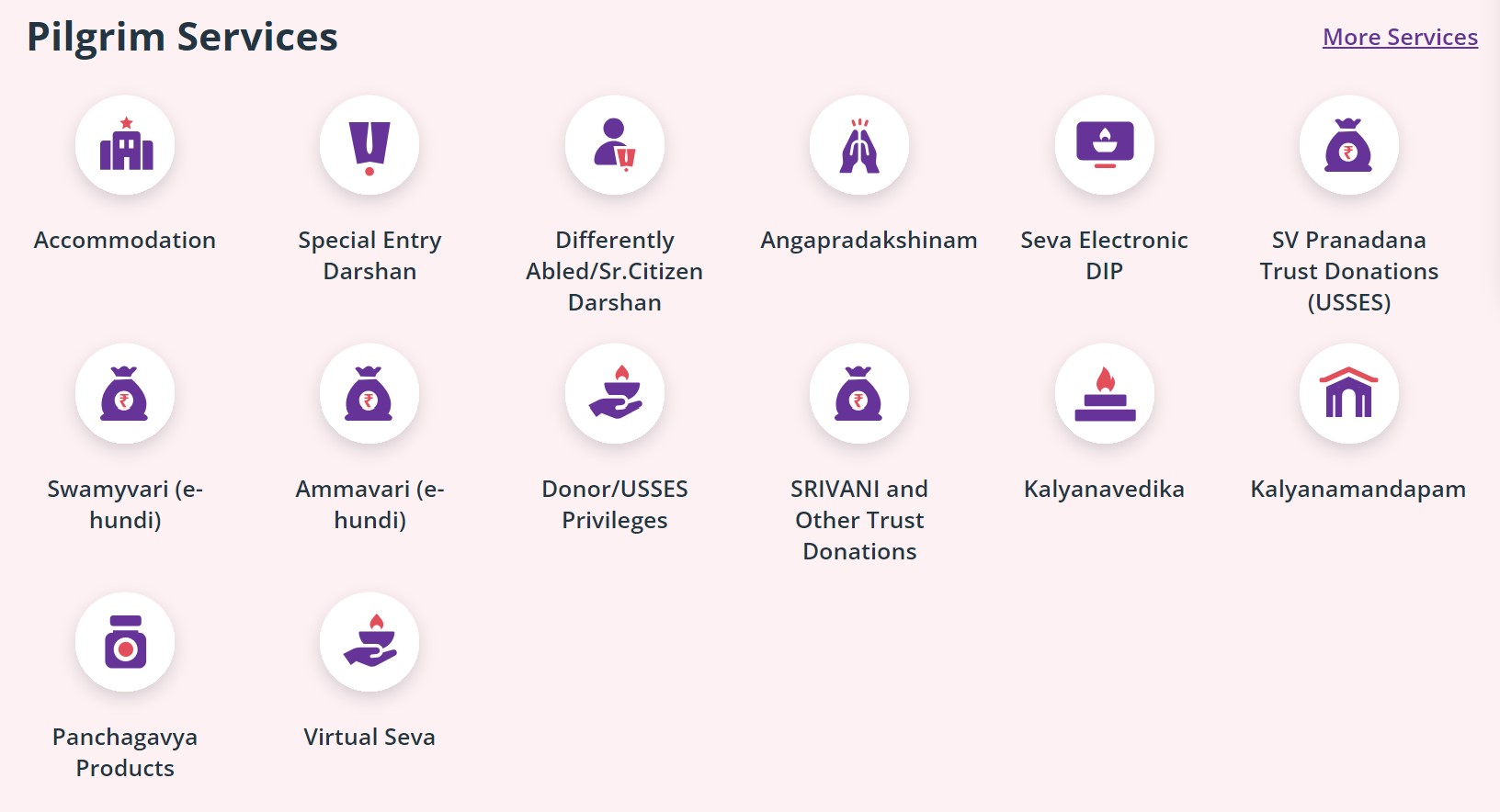 6.Select Unjal Seva from the top drop down and choose an available date.

7. Select the check box and enter if you need any additional laddus and click continue.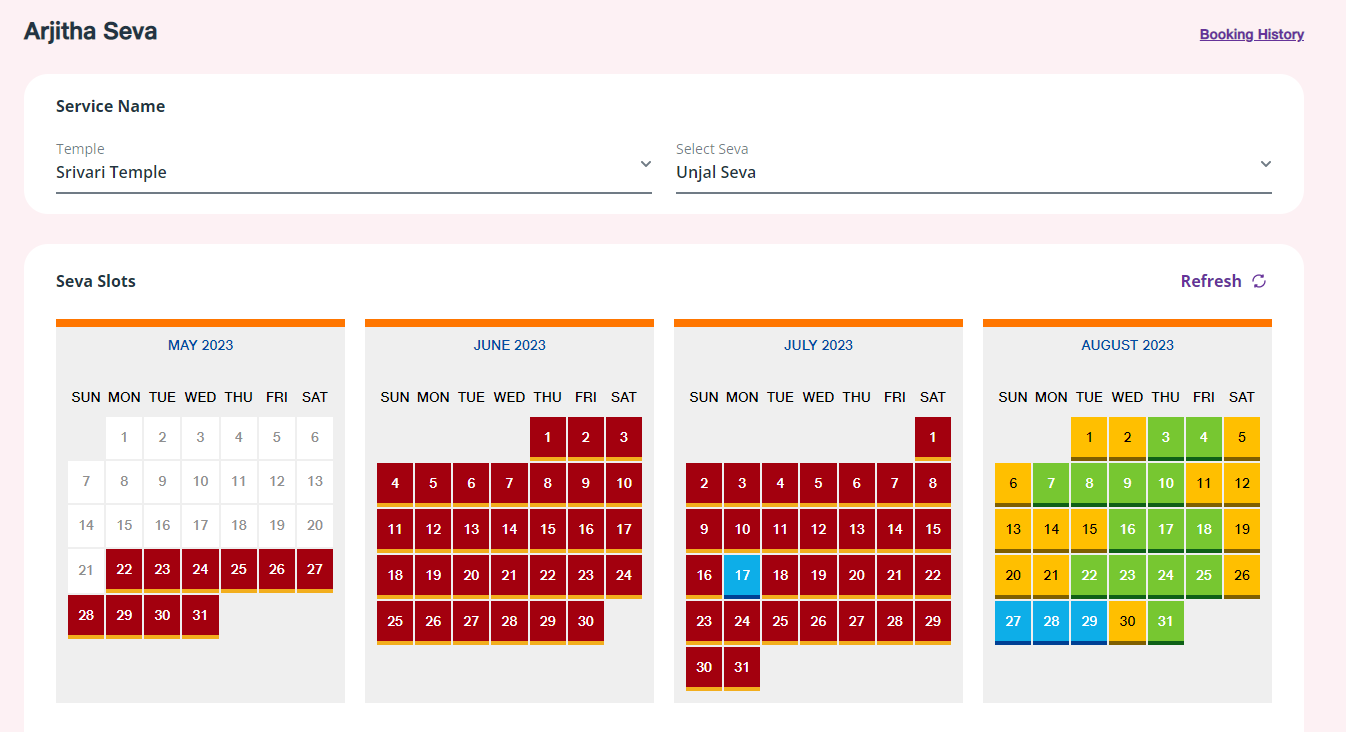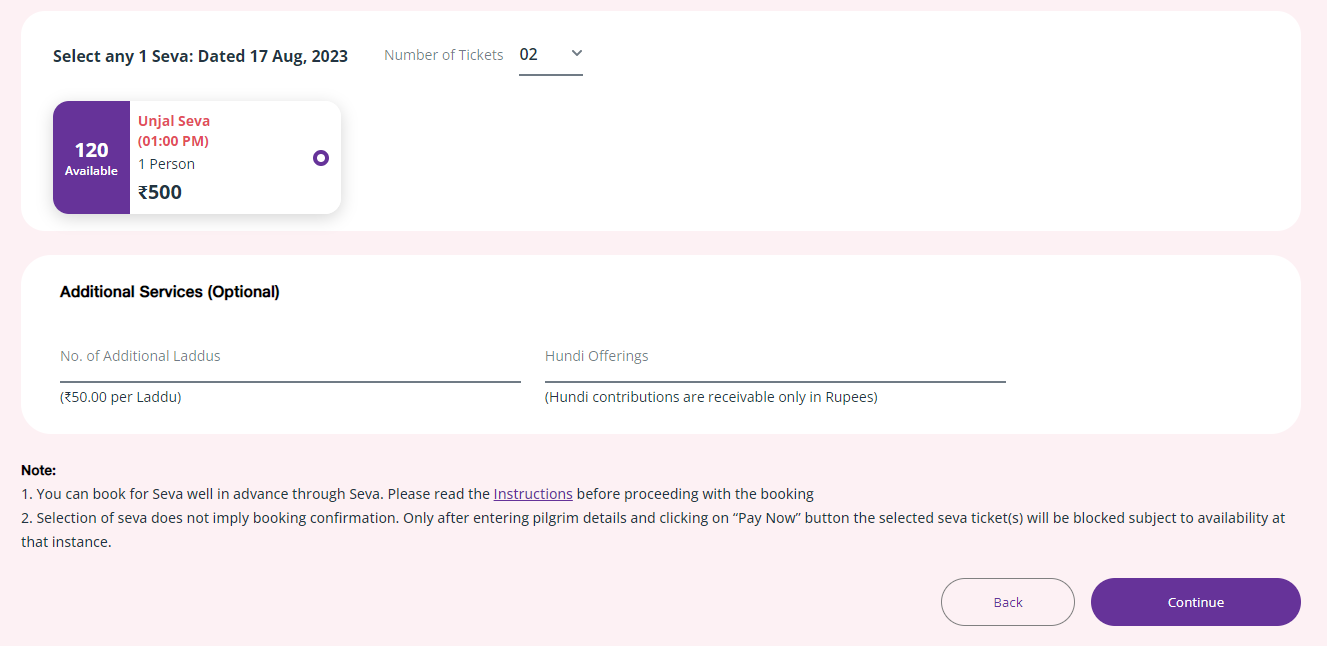 8. Enter the details of persons like Mobile Number, Email Address, Country, State, City ,  pincode, Name, Age, Gender, ID Proof details and click on Continue.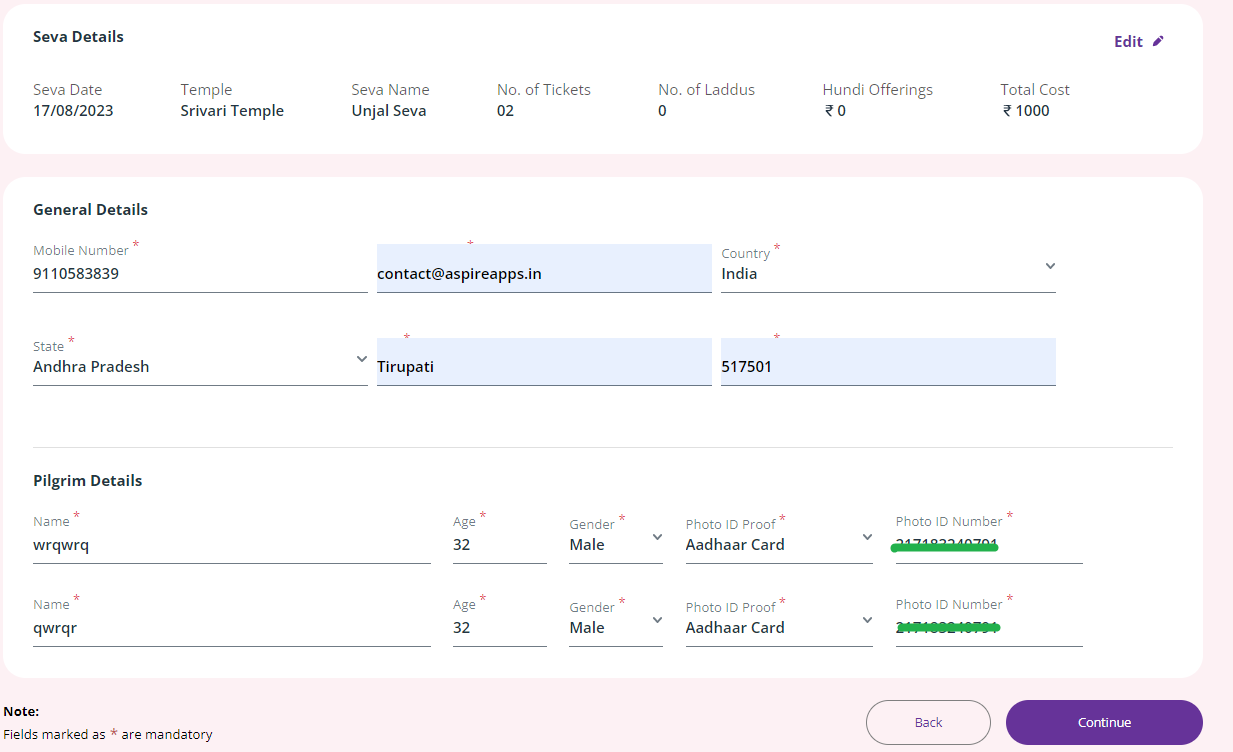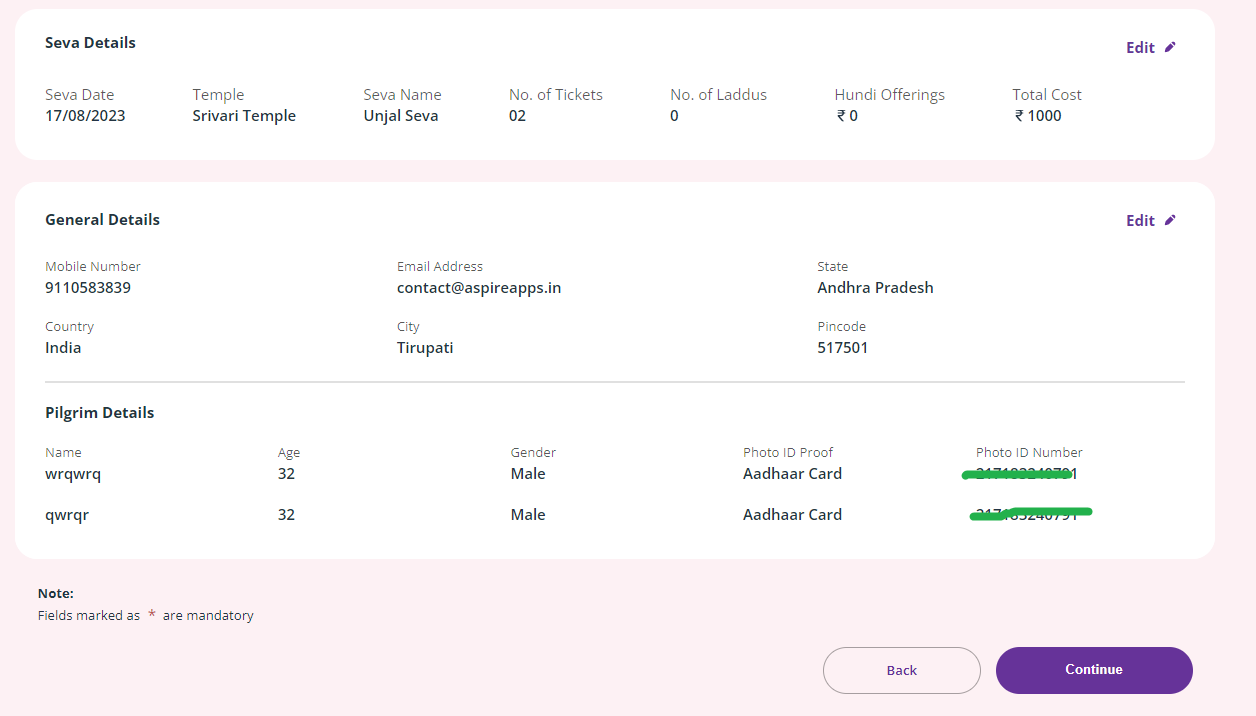 9. Check the details on left and choose any payment method.

10. After payment is successful, you will receive a booking confirmation like below (Below image is of kalyanotsavam booking confirmation, you will get similarly for Unjal Seva) . Please note that, If you get the "Download Receipt" button then only your booking is confirmed. If you just get Reference number then your booking may not be confirmed.
Ensure to download the receipt or send it to your email.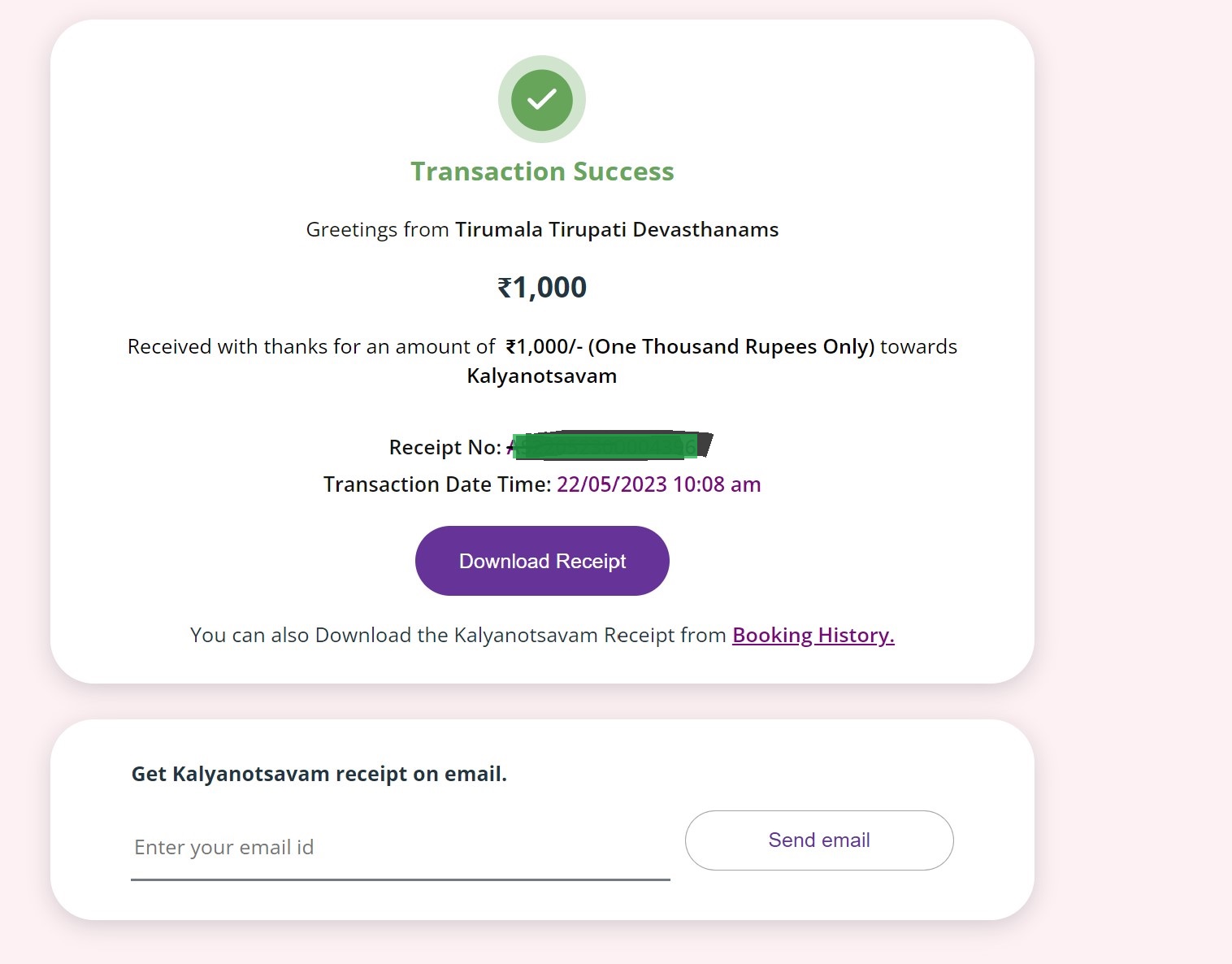 Hope this article helps you to get a confirmed Unjal Seva ticket online booking by following the steps listed above. If you have any query regarding Unjal Seva ticket booking process in online, you can call us on 9110583839. Our team will help in resolving your queries.
For any info required on Unjala Seva, please leave your comments below. We will get back to you at the earliest.
Read More About Srivari Sevas