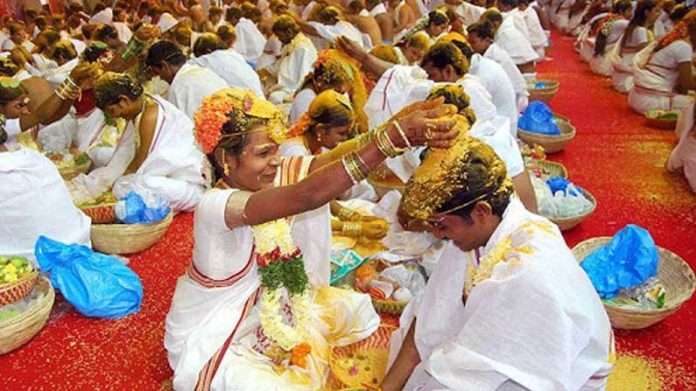 Kalyanamastu
Commencement Of Registration  for TTD Kalyanamastu From JULY 1st, 2022 Onwards.
The unique free mass marriages programme, Kalyanamasthu is scheduled to take place in all the 26 District Head Quarters across the state of AP on August 7th, 2022 in the auspicious hour between 8.07 am and 8.17 am.
 The Kalyanamastu Muhurta Patrika was taken on a procession to Srivari temple from Bedi Anjaneya Swamy temple in Tirumala. The Muhurta Patrika was placed at the holy feet of Sri Venkateswara Swamy to receive His divine blessings and special puja was performed.
With the blessings of Srivaru, the poor parents who could not afford to perform the marriages of their children can now execute without any financial burden. Those who are willing to enter the nuptial knot shall have to register which opens from July 1st onwards.
Registration Form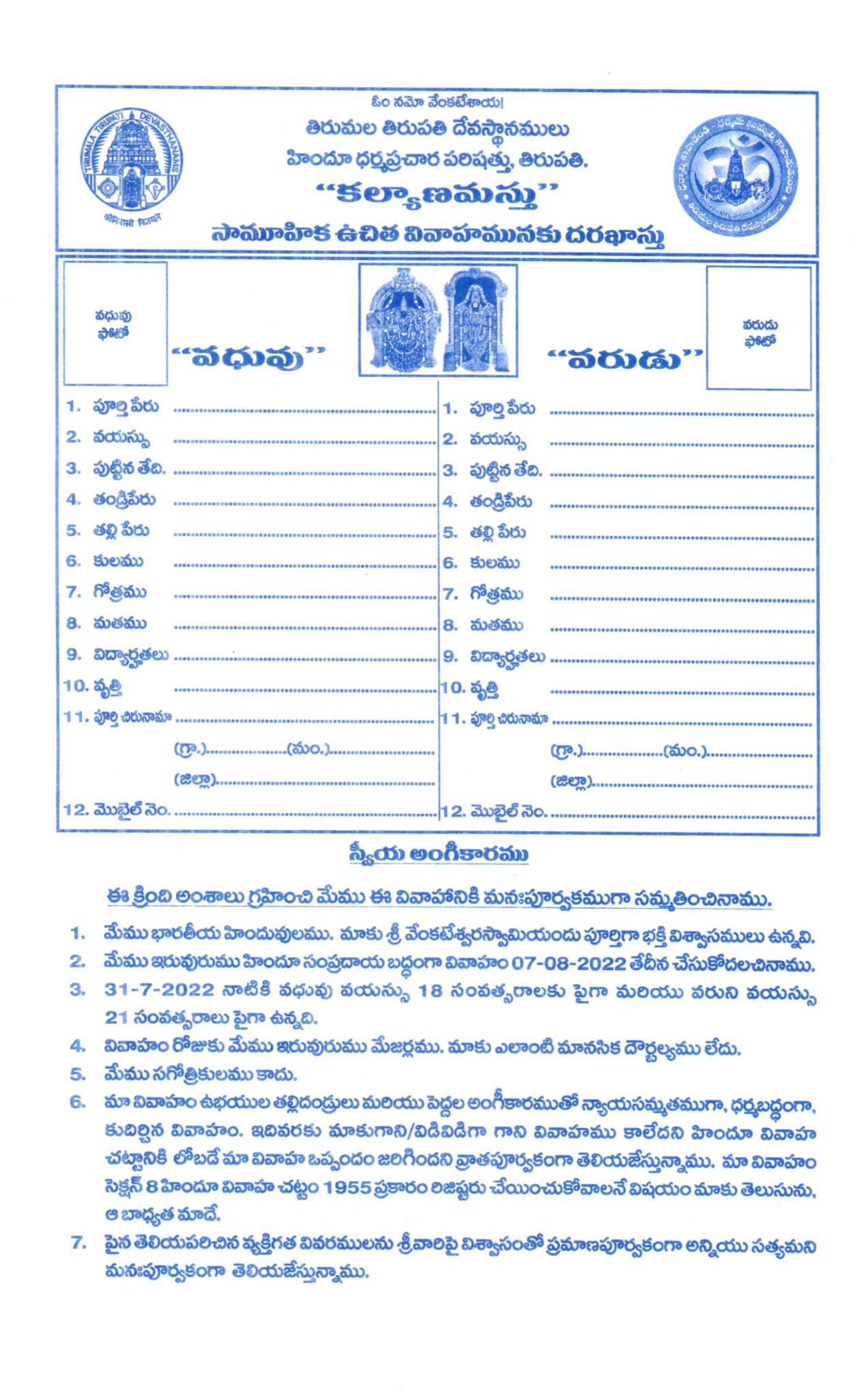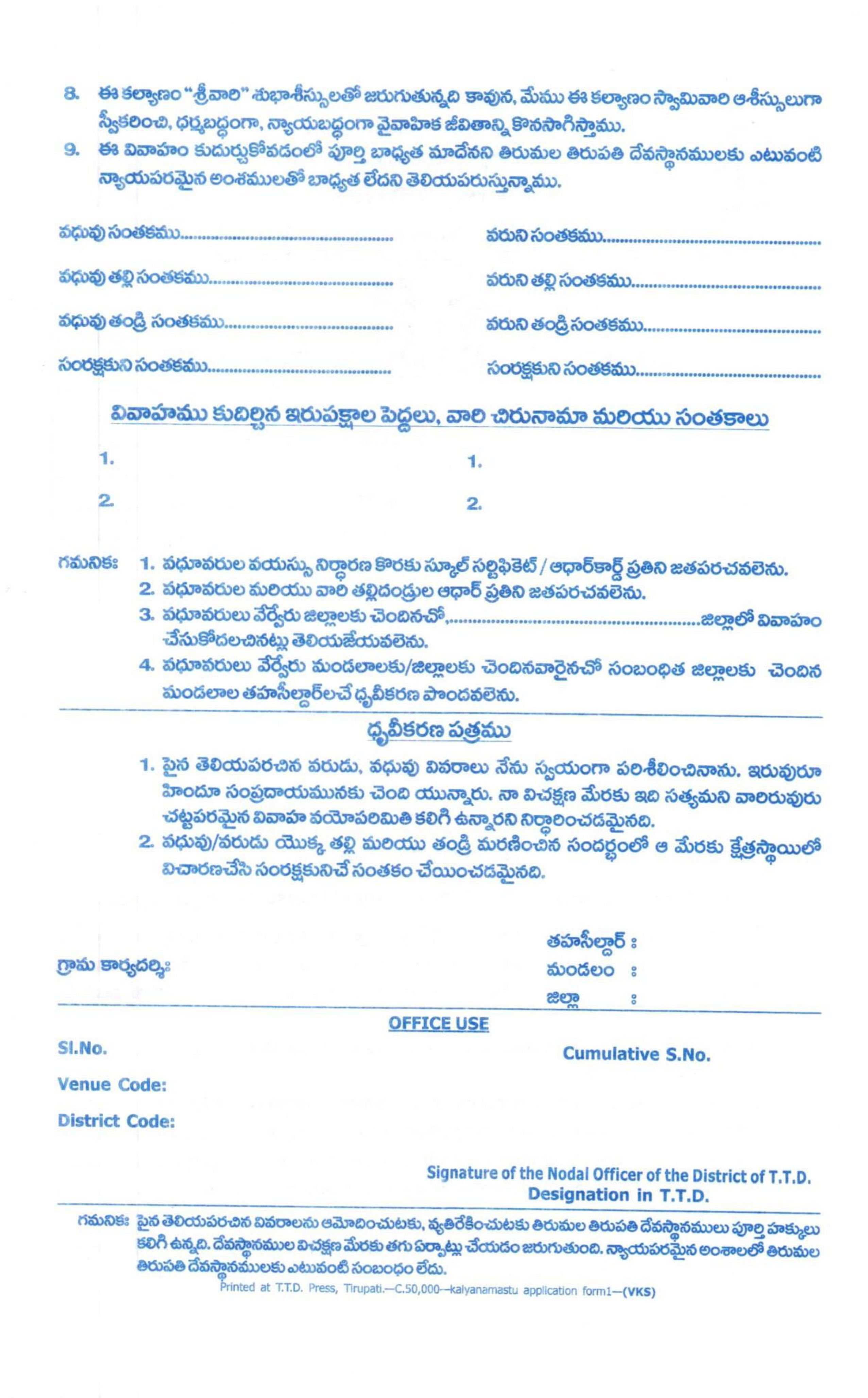 For registration please contact Their District MRO offices.
For more information please call to TTD call center 0877 2233333.