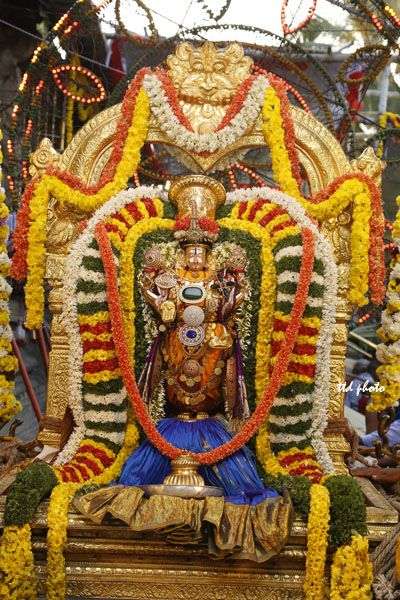 Sakshatkara Vaibhavotsavam at Srinivasa Mangapuram
The annual Sakshatkara Vaibhavotsavam will be observed in Sri Kalyana Venkateswara Swamy temple at Srinivasa Mangapuram from July 13th to 15th, 2021.
During these three days, there will be Snapana Tirumanjanam to Utsava Deities between 9AM and 10:30AM in Ekantam due to Covid restrictions.
On July 16th, 2021 there will be Paruveta Utsavam and Anivara Asthanam.
Also Read About Sakshatkara Vaibhavotsavam
Also Read Sri Kalyana Venkateswara Swamy Temple, Srinivasa Mangapuram