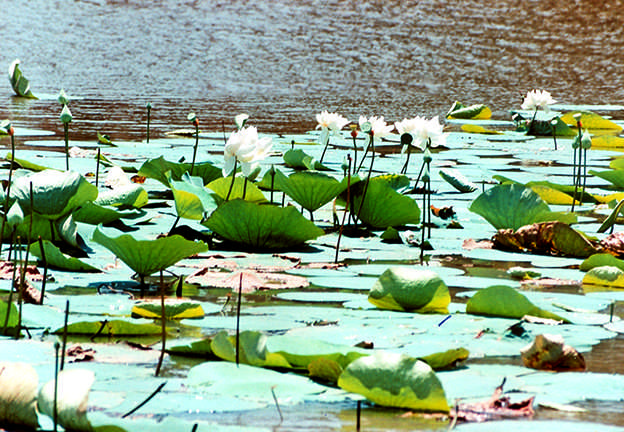 This place is of about 70 km from Srisailam and located in the ancient northern pathway to Srisailam from Umamaheswaram. It is at attitude of 16 9' north and longitude of 78 41' east. This place houses one of the most beautiful man made huge water storage tank amidst wild and beautiful forest environment. The tank appears to have been enlarged and renovated in 16th century A.D. The historical remains at this place consist of a temple dedicated to Siva, Devi shrine and a hero stone. The temples of this place have a huge compound wall probably constructed in 16th – 17th Centuries A.D.
The Deity of this place is named as Mallikarjuna and Goddess as Bhramaramba. The Mallikarjuna temples is east facing consists of Garbhagriha and Antharalaya. The temple of Bhramramba is towards the right side of the Swamy temple and both these are connected by a mandapa which is a later structure. There are also several small shrines in the temple complex.
Those who are interested in observing the ethnographic present can not miss the place where a small group of Chenchus, the local tribal still leading a primitive way of life.