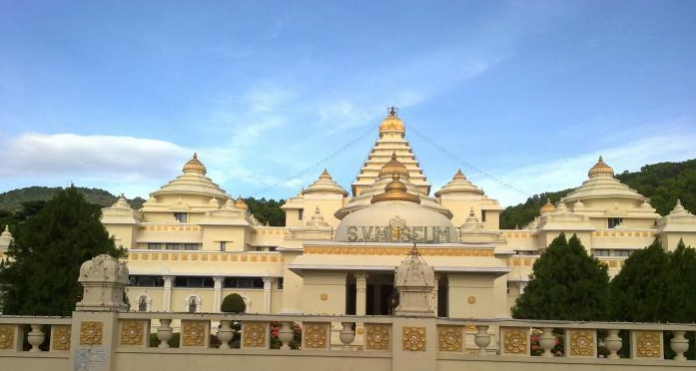 Sri Venkateswara Museum
There is Sri Venkateswara Museum to the west of the main temple near second queue complex building of Vaikuntam. This is the divine place which every devotee must visit. It has many wonderful exhibits like the geological rocks revealing the magnificence of Tirumala shrine, statues, different carriages of the Lord changed from time to time, ivory palanquins, Tallapaka's copper plates, traditional arts of the temple, details of Alwars and historical inscriptions and musical instruments. One can relish the pleasure of seeing them and understanding their history.
Different galleries in the Sri vari Museum host and display its acquisitions, donations, and offerings bequeathed from the unidentified past. Vahanams gallery presents an array of Srivari Vahanams used during Brahmotsavams. First copper plates of Annamayya's compositions enthrall the guests. Pilgrims can have a look at the Varahaswamy Copper inscription, a cherished treasure of Tirumala.
SV Museum Timings
Museum will be open from 8 AM – 8 PM on every day.
How To Reach SV Museum In Tirumala
Free buses (Srivari Dharma Ratham) will be available in Tirumala which can take you to Museum.
SV Museum Tirumala Entry Fee
Entry to SV Museum is free of cost.
Also Read Places to visit in Tirumala