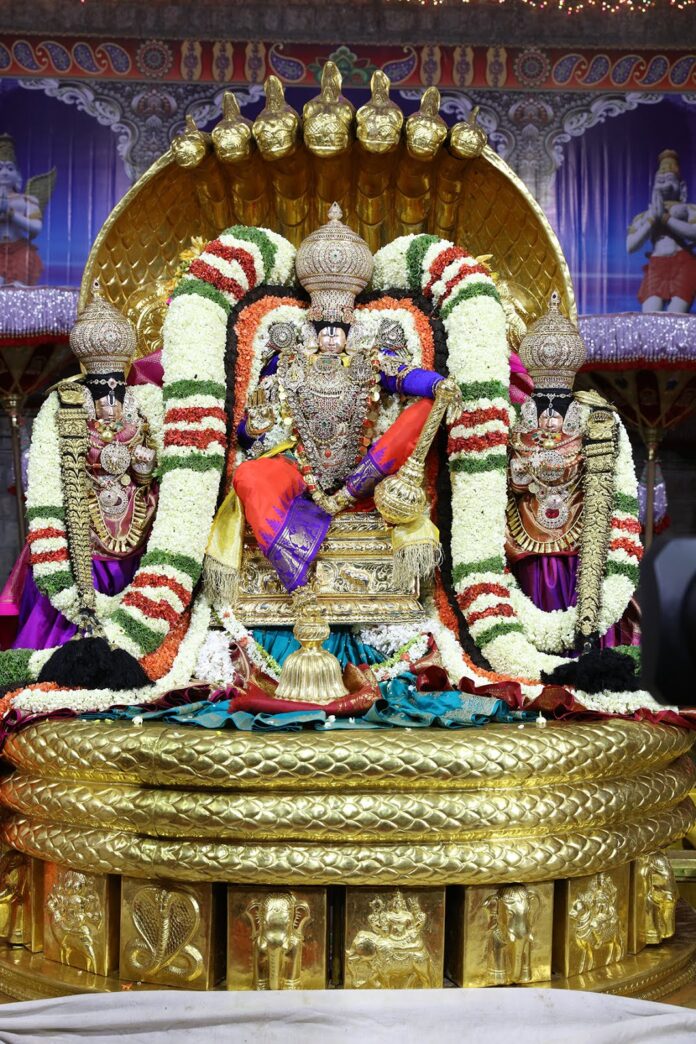 Nagula Chavithi
On occasion of Nagula Chavithi,  Sri Malayappa Swamy will take a celestial ride on Pedda Sesha Vahanam between 7 PM – 9 PM to bless His devotees along four Mada streets in Tirumala.
Festival Importance
According puranas, Adiseshu is considered to be one of the ardent devotees and discpilened servents of Lord Maha Vishnu. Even there are about eight inscirptions which speak the association and bond between Lord with that of Serpent king. Adisesha is also believed to have taken the incarnation of Sri Lakshmana and Sri Balarama during Tretayuga and Dwaparayuga resepectively.
Adiseshu serves His master as bed, ornament, umbrella etc. in different occasions. This is the reason why Lord takes on Peddasesha vahanam on the first day even during the mega nine-day religious event of annual brahmotsavams every year.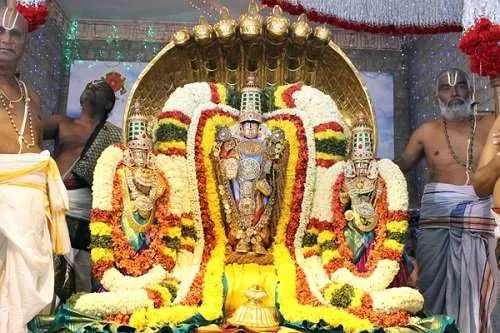 Also Read about Vahanams Of Lord Malayappa Swamy