Chidambaram Nataraja Temple
Chidambaram Nataraja Temple is one of five pancha bhootha (natural elements) sthalas of Shiva in Tamil Nadu. 'Chith' means knowledge and 'ambaram' means space. Chidambaram is the kshetra of cosmic knowledge and space.  It is also the only Shiva temple in which the deity is not represented by a lingam but by a dancing pose. This temple was built by Cholas in AD 907. Temple is constructed in 40 acres of area and one would need around half day to cover the temple fully.
Temple Deity – Nataraja Swamy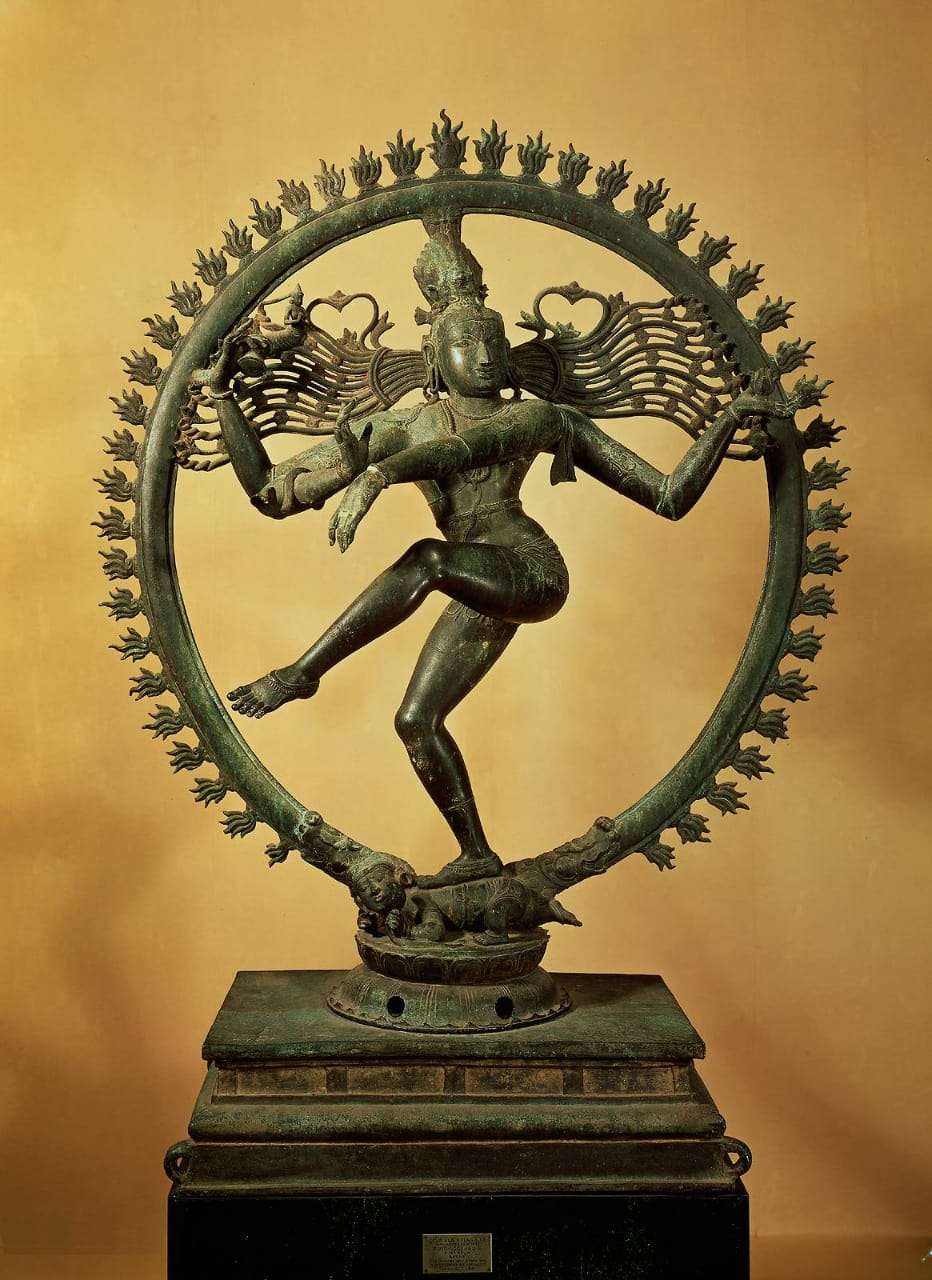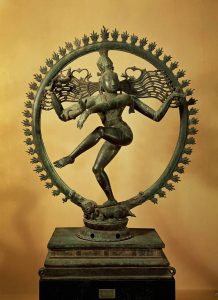 In Chidambaram, Shiva is worshiped with a bronze deity. About 4 feet high, the Nataraja idol can be a striking exemplory case of Chola bronze function and appears like metal in movement.
Shivais represented in a blissful dance position, known as the Ananda Thandavam. One leg of Him is certainly firmly placed on your body of a demon which represents ignorance. The additional is raised and crossed over the additional in classical bharata natyam pose. Shiva sometimes appears here with four hands. In his top left hand he bears fire that is designed to destroy evil; his upper best hand is elevated in abhaya hasta or the hallmark of protection; the small drum in his lower hand signifies sound as the foundation of most life forms; his lesser right hand is normally posed elegantly parallel to his body. The arc of fire behind him signifies perpetual motion of the universe and the lotus pedestal on which the idol rests denotes the concept of 'Om'.
Nataraja's left eye denotes the sun, his right eye denotes the moon and the third eye denotes fire. Even Shiva's swinging earrings have a meaning: the left denotes man and the right denotes woman. The crescent moon adorning his hair signifies beauty and benevolence while the Ganges flowing through his hair denotes eternity of life. As for those swirling matted locks, they signify the forcefulness of his dance. Shiva here is also known as Thillai Koothan (the dancer of Thillai or Chidambaram) or Sabapathy (Lord of the stage).
Temple Timings
Morning : 6 AM – 12 PM
Evening : 5 PM – 10 PM
Temple Legend
Patanjali and Vyagrapada prayed to Shiva to appear before them and dance. The Lord agreed and on the asterism of Poosam in the month of Tai (Jan-Feb), the King of Dance came down to earth. Not only sages but all gods and heavenly beings came down to earth to watch him dance. Matted locks swirling, feet moving like lightning to the beat of the udukkai (tiny drum), the volatile form of Nataraja filled all space and held all the spectators spellbound. The holy ground on which he danced was Chidambaram.
Interesting Things to Watch inside Temple
The roof of Lord Nataraja's sanctum has gilded tiles, crested by nine golden kalasams.
Mukkuruni Vinayagar, the 8ft-tall idol within the southern tower entrance, is said to answer every prayer.
The shrine of goddess Shivakamasundari has some pillars and frescoes of scenes from the Devi Mahatmyam on the surrounding walls.
A rare and special sanctum for Chitragupta, clerk of Lord Yama who keeps count of mortals' good deeds and sins, stands near the goddess's shrine.
A small, crystal lingam in a gold casket is kept in the main sanctum of Nataraja and Shivakamasundari and worshipped with oblations several times a day. There are no electriclights in this sanctum, only oil and ghee lamps illuminate it.
Chidambara Rahasyam (Secret Of Chidambaram)
To the left of the Chithasabhai there is a space closed with curtain known as Chidambara Rahasyam (secret of Chidambaram). This curtain is pulled aside for a few moments during the aarti to enable devotees to get a glimpse of the dark space within, adorned by gold vilva (bael) leaves. The secret is explained as worship of Shiva as formless space.
Special Festivals At Chidambaram Nataraja Temple
Chidambaram Dance Festival
Arudra Darshan at Chidambaram which will be there during Bramhotsavams (Celebrated usually during Dec – Jan).
Hotels Near Chidambaram Temple