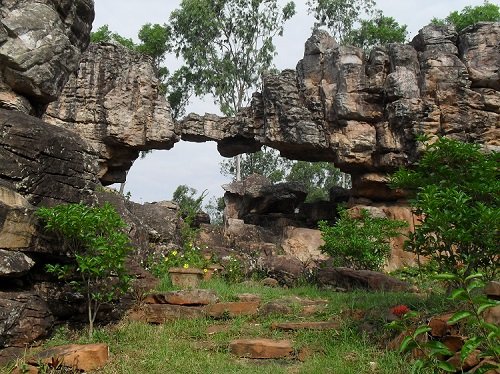 Silathoranam (The Great Geological Arch)
In the 1980s, during excavations in the Tirumala hills,geologists found this rare geological formation of the rock arch which has two dissimilar sets of rocks with a connecting thin link.  Silathoranam is believed to formed 2500 Million Years back. It is at a distance of one kilometer to the northwest of the main temple of Tirumala and Lord Venkateswara has incarnated Himself through this rock.
Silathoranam is also famously called as Rock Garden.
How To Reach