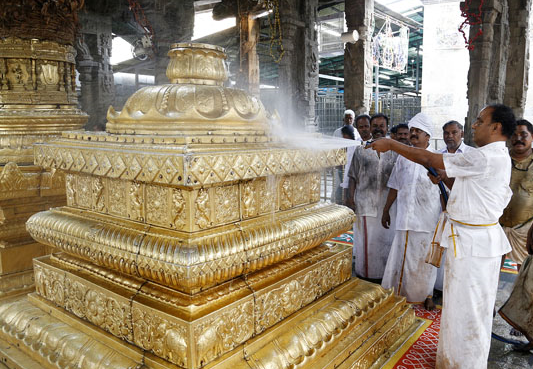 Koil Alwar Thirumanjanam
Koil means temple. Alwar is a devotee who identified himself with God. Just as God keeps His devotee firmly in his heart, God is consecrated in the temple. That is why, temple is called Koil Alwar. Tirumajjana has become Tirumanjana. Tiru means Sri and majjana means bath or an auspicious bath. That is cleansing and consecrating the temple. There will be Tirumanjana for Tirumala temple four times a year. The entire temple is completely cleaned on Tuesdays before Ugadi, Anivara Asthana, Brahmotsavas, and Vaikuntha Ekadashi in Koil Alwar Tirumanjana. This is performed like a big yagnya.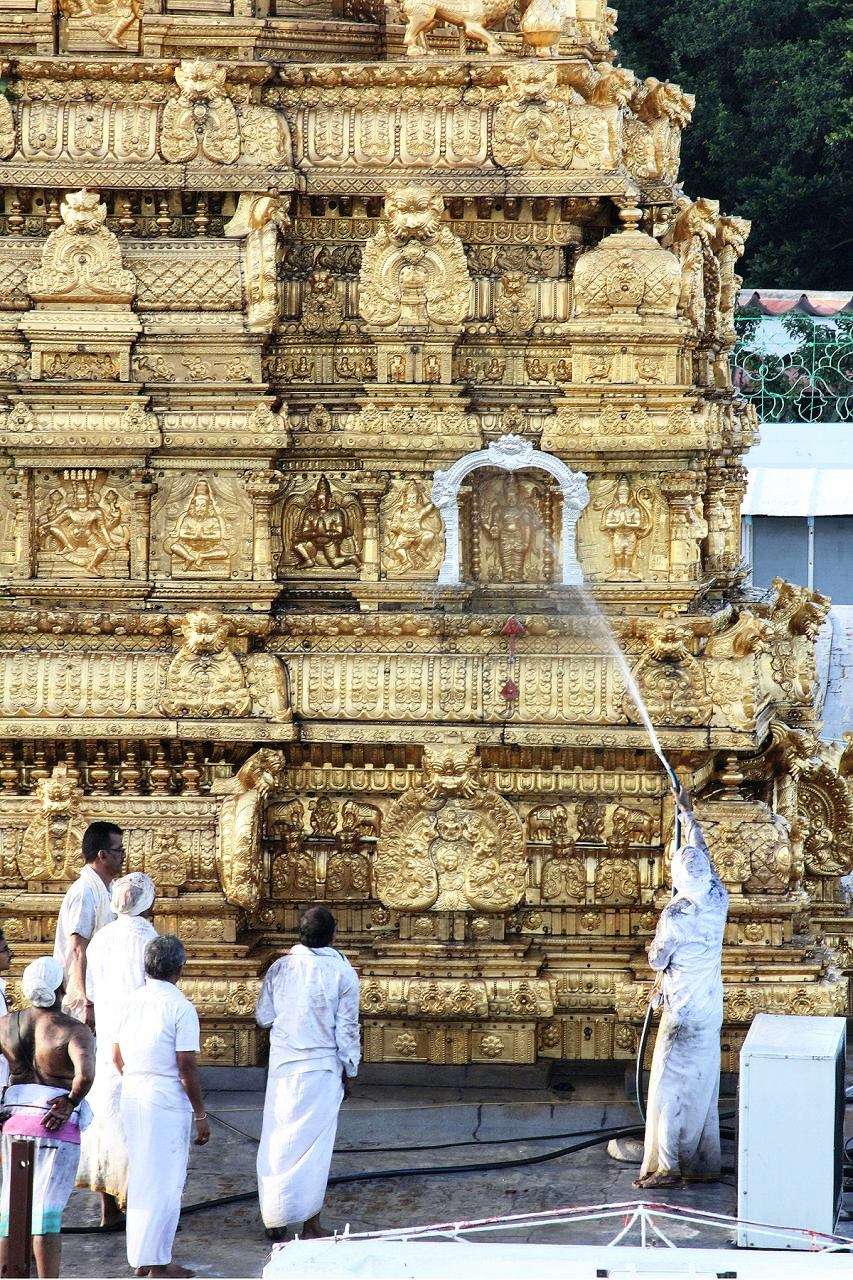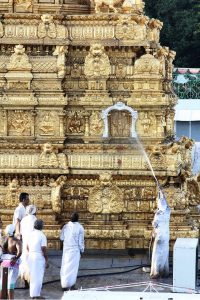 All the utsava idols and golden and silver vessels of the sanctum sanctorum are brought out to the Golden Entrance. All the roofs and walls inside are washed and cleaned. The temples around are also cleaned thus. Later, the walls of the temple are daubed with Parimalam, a mixture of namam kopu, sri churnam, solid camphor, sandal powder, kumkuma, khichili gadda. This fragrant mixture is smeared all over.
Paid devotees can also participate in Koil Alwar Thirumanjanam. Those who participate in the seva get the beneficial virtue of having cleansed the temple.
Read About Annual Ceremonies at Tirumala