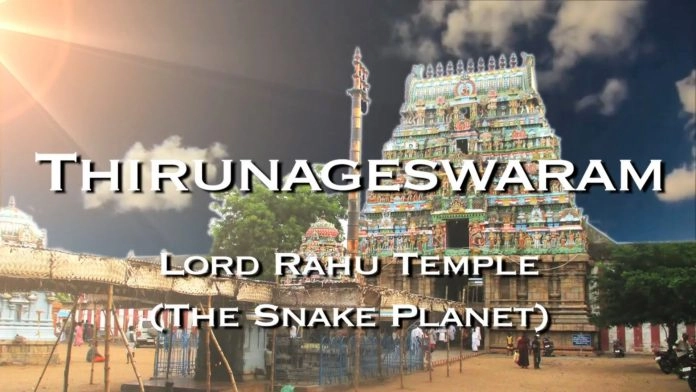 Thirunageswaram Rahu Temple
Thirunageswaram Naganatham temple is also known as Rahu Stalam, is a hindu temple dedicated to the deity Shiva, located in Tirunageswaram, a village in the outskirts of Kumbakonam, a town in Tamil Nadu, India. It is significant to the Hindu sect of Saivism as one of the temples associated with the nine planet elements, the Navagraha Stalas, and specifically Rahu.
Read More about – Tirunageswaram Ragu Temple
Address of Thirunageswaram Raghu Temple
Sri Naganatha Swamy Temple,
Sri Raaghusthalam,
Thirunageswaram – 612204,
Kumbakonam Taluk,
Thanjavur District,
Phone No: 0435-2463354
Thirunageswaram Hotel Booking
Impartial Comparison · Save Time & Money · Compare & Save · Fast and Simple
How To Reach Thirunageswaram Temple
By Bus:
Direct Bus is available from Kumbakonam. Thirunageswaram Raghu Temple is 7 KM away from Kumbakonam.
By Train:
Thirunageswaram has its own Railway station but only few trains will stop here.
Kumbakonam is the next nearest Railway Station which is very well connected to other cities.
By Air:
Trichy is the nearest airport which is 109 KM away from Thirunageswaram Temple.
Thirunageswaram Ragu Temple Map