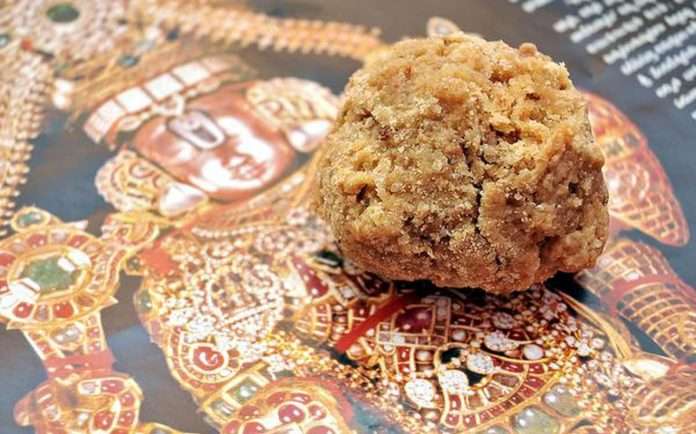 Tirumala Extra Laddu 
Most of the Pilgrims visiting Tirumala would like to get extra laddus for their family or friends. Here is the details for how to get extra laddus at Tirumala.
One can get Tirumala extra laddu at Laddu counter itself by paying extra amount.
Each Laddu Cost is Rs.50/-
Location is 2 mins walk from the exit point of Temple. Behind Pushkarini.
Online purchase is not available for Tirumala Laddu.
Per head 2 to 4 extra laddus can be given. It is based on availability.