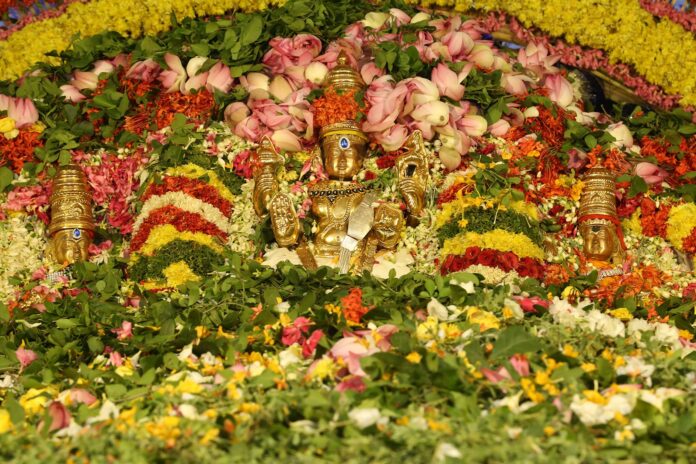 Pushpayagam in Sri Kapileswara Swamy Temple – Tirupati
The annual Pushpayagam will be observed in Sri Kapileswara Swamy Temple on 5th May 2023 with Ankurarpanam on 4th May.
On 5th May  from 7.30 AM to 9.30 AM, Nava Kalasha Snapana Thirumanjanam will be conducted for the utsavars of Sri Kapileswara Swami and Sri Kamakshi Amma. In this, abhishekam will be performed with milk, curd, honey, sugarcane juice, coconut water, vibudi, turmaric and sandalwood.
From 10 AM to 12 noon Patra Pushpa Yaga Mahotsavam will be organized in grand style. In this, Patra Puspa Yaga Mahotsav will be conducted with Chamanti, Gunneru, Mogali, Sampangi, Jaji, Roja, Tamara, Malli, Vrikri, Kanakambaram, Bilva Patram, Tulsi leaves to Swami and Ammavaru.