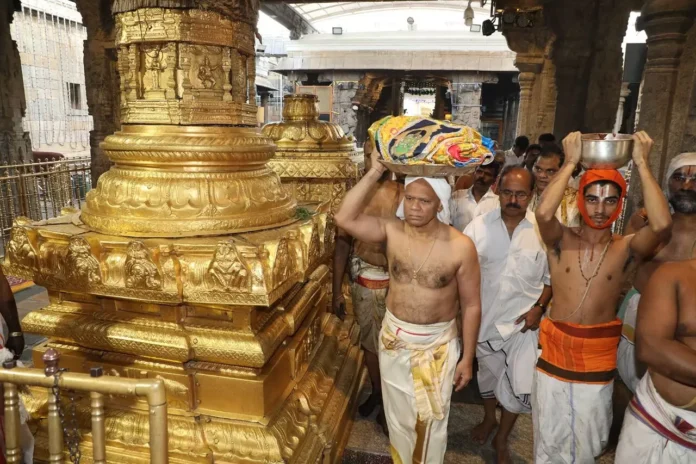 Koil Alwar Thirumanjanam On July 11, 2023
Koil Alwar Thirumanjanam At Tirumala will be held on Tuesday On July 11, 2023
in honor of Anivara Asthanam on July 17th at Sri Venkateswara Swamy Temple, Tirumala.
It is a tradition to conduct Koil Alwar Thirumanjanam At Tirumala four times in a year. A temple purification program is conducted on the Tuesday before Ugadi, Anivara Asthanam, Brahmotsavam and Vaikuntha Ekadashi festivals.
On July 11, from 6 am to 10 am, the priests will perform the purification program of this temple. Starting from Anandanilayam to Banguravakili, the sub-temples inside the Srivari temple, the temple premises, potu, walls, roof, puja paraphernalia etc. are washed clean with water. During this time Swami's moolavirattu is completely covered with cloth. After purification, holy perfumed water mixed with namakopu, srichurnam, musk turmeric, pachaku, gadda camphor, sandalwood powder, saffron, kichiligadda and other spices are spread throughout the temple. After that, the cloth covering the Swami's root is removed and special 8 Puja and Naivedyam programs are performed by the priests in a scientific manner. After 12 noon on wards the devotees are allowed to see Sarvadarshan.
TTD has cancelled Astadala Pada Padmaradhana on that day following the ritual.