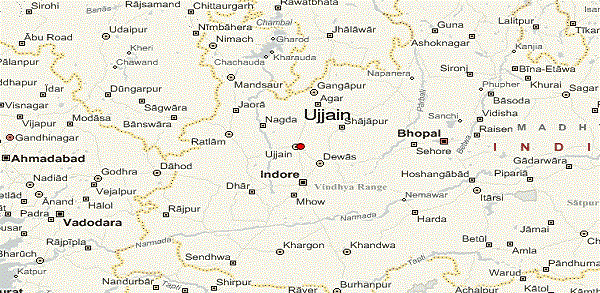 How To Reach Mahakaleshwar Temple
Mahakaaleshwar temple is located in Ujjain town of Madhya Pradesh. Ujjain is very well linked with Indore city and can be reached easily by road and train. Accessibility information is given below:
By Train: Ujjain falls in Western Railway Zone, and well connected to all major railway stations in India like, Ahmadabad, Mumbai, Indore, Jabalpur, Delhi, Banaras, Hyderabad, Jaipur. Direct train services are available to Bhopal, Indore, Pune, Malwa, Delhi and many other cities.
By Road: There are many buses ply between Ujjain to Indore (55km), Gwalior (450km), Ahmadabad (400km) and Bhopal (183 km).
By Air: Ujjain don't have its own Airport, Ahilya-devi airport in Indore, is the nearer one which is about 60 km from town Ujjain, this airport has wide domestic & international air connectivity; there are frequent flights for national capital Delhi, Mumbai & other major cities of India.