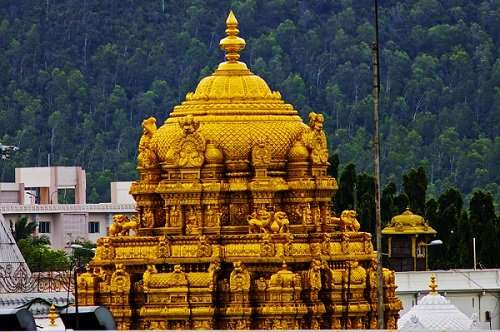 Seven Hills Of Tirumala
Lord Sri venkateswara has innumerable names! The devotees call Him by the names they like most. The Lord, however, responds to them whichever way they call Him. All these names appear very stange and wonderful. They surprise as well as delight us.
Some devotees passionately address Him as "The Lord of the Seven Hills" since the Lord resides on the seven hills known as Seshadri, Venkatadri, Narayanadri, Garudadri, Neeladri, Vrishabadri and Anjanadri.
The Tirumala shrine has got seven appellations and Lord Srinivasa is known as the Lord of the Seven Hills.
For Venkateswara Suprabatham Click Here