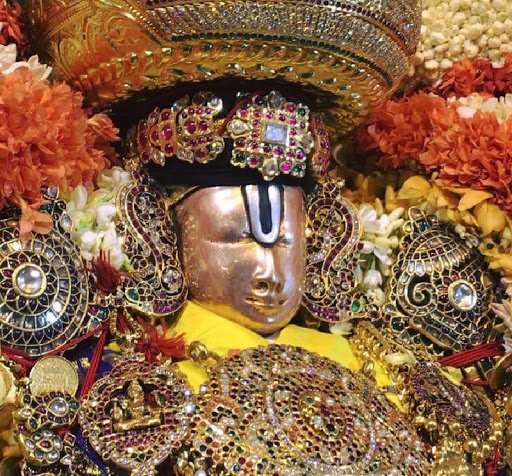 Pournima Garuda Seva at Tirumala
There will be Pournima Garuda Seva at Tirumala on Full Moon day every month. That day around 7PM, Sri Malayappa Swami is adorned with diamond armour, crown and other ornaments. Mounting Him on the golden Garuda vahana, a procession is taken in the Tirumala streets with the servants holding the chatra and chamara while elephants, horses and oxen participate in it. Large number of Pilgrims will participate in this event.
Timings will be from 7PM to 9PM.
Importance of Garuda Vahanam
Garuda Brought Venkatadri hill as ordered by Varaha Swamy and placed it beside tirupati which is now called as Tirumala Hills. Garuda Bird is the Vehicle(Vahanam) of Lord Venkateswara. Brahmotsavams at Tirumala will start with Dwajarohanam during which a flag (which contains Garuda Emblem) hoisted.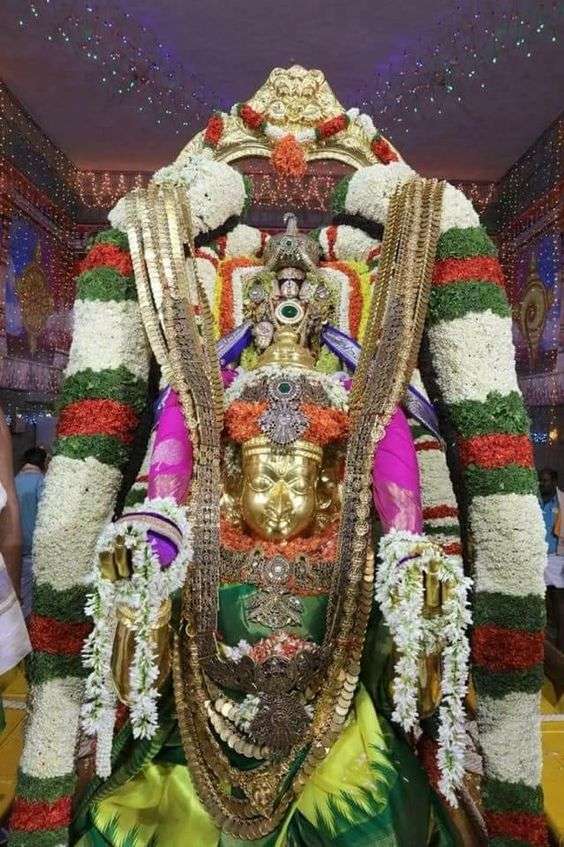 Kasula Haram A Special Attraction
The mighty Garuda Vahanam surged ahead with the Lord wearing the Sahasranama Kasula Haram, along the sacred Mada streets. The devotees, became ecstatic with bhakti elixir by witnessing the grandeur of Lord with utmost devotion.
Rare ornaments, which normally adorn presiding deities in Srivari temple are brought out of the sanctum sanctorum to adorn the utsava idols during Garuda Seva.
The beauty of the Sri Malayappa Swamy has enhanced with the rare ornaments. Sitting majestically on the shoulders of Garuda, His regular Vahanam, Lord Malayappa Swamy, went out in a procession along the four Mada streets.
Read More About Monthly Utsavams at Tirumala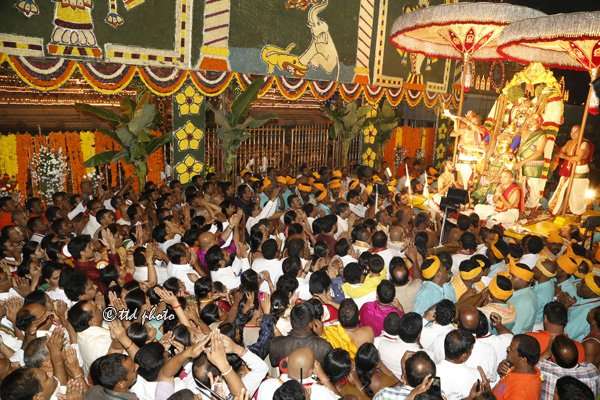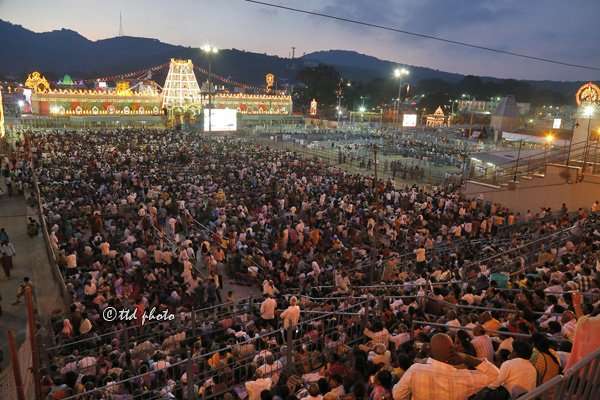 Also Read Vahanams Of Lord Venkateswara Swamy