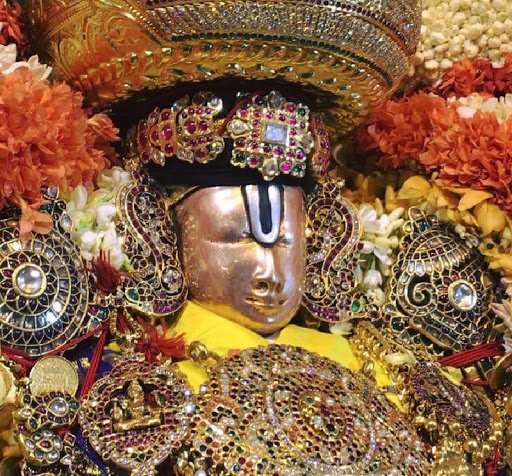 Pournima Garuda Seva at Tirumala
There will be Punnami Garuda Seva at night for Tirumalesha on Full Moon day every month. That day around 7PM, Sri Malayappa Swami is adorned with diamond armour, crown and other ornaments. Mounting Him on the golden Garuda vahana, a procession is taken in the Tirumala streets with the servants holding the chatra and chamara while elephants, horses and oxen participate in it.
Garuda Seva will be observed on April 27th, 2021 @ 7PM.
Read More About Monthly Utsavams at Tirumala