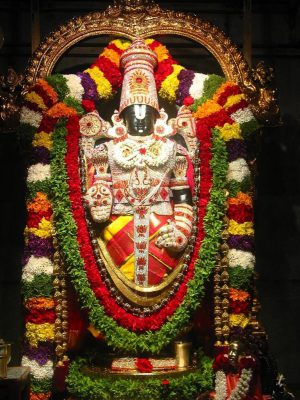 Poolangi Seva
After the Tiruppavada Seva, the temple observes some rituals like suddhi (cleaning of the temple) etc., and the Moola Virat is adorned with Velvet Gown from Crown to the Feet and then the main deity is decorated with flower garlands. This service of the main deity being adorned exclusively with garlands is known as Poolangi Seva , its a feast to watch this event.
Timings
Seva
will be performed in the evening.
How To Book Poolangi Seva
You might be fascinated to watch this seva after knowing about it, but sorry to disappoint you, this seva is not open for public. It will be performed by only Priests in Ekantham. Booking of this seva is not allowed by TTD.
For any info required about this Seva please leave your comment below. We will address your queries as soon as possible.
Read More About Srivari Sevas