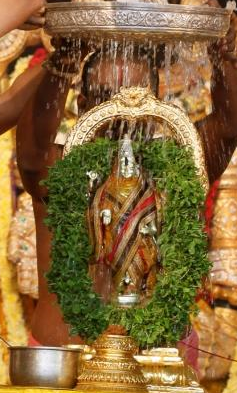 Kautuka Beram
Kautuka Beram deity is called Bhoga Srinivasa Murthy or Manavalapperumal. The deity with four hands and disc and conch is a small replica of the main deity by all means. It appears this silver idol of 1.5 feet high was presented by Pallava Queen Samavai in 614 AD.
Bhoga Srinivasa Murthy is always kept at the feet of the main deity of Lord Venkateshwara at Tirumala. It is bathed with the holy waters of Akasha Ganga every day and with one thousand and eight silver vessels (Sahasra Kalashabhishekam) before the golden entrance every Wednesday morning.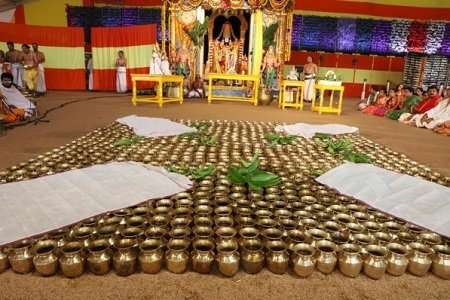 There will be Ekantha Seva or Pavalimpu Seva (Going bed in privacy) every night for the deity.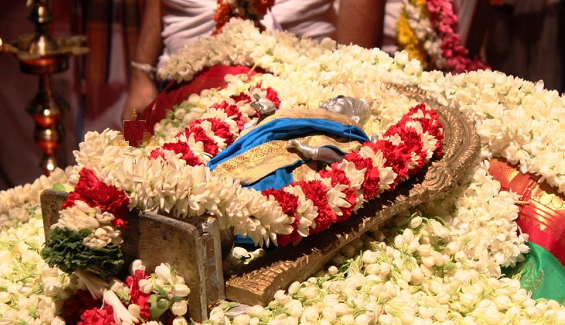 During Dhanurmasa (period of Tiruppavai vratham of Andaal), however, the deity is replaced with that of Lord Krishna with butter in his hand for this seva.
Also Read Tiruppavada Seva at Tirumala
Also Read Pancha Berams at Tirumala