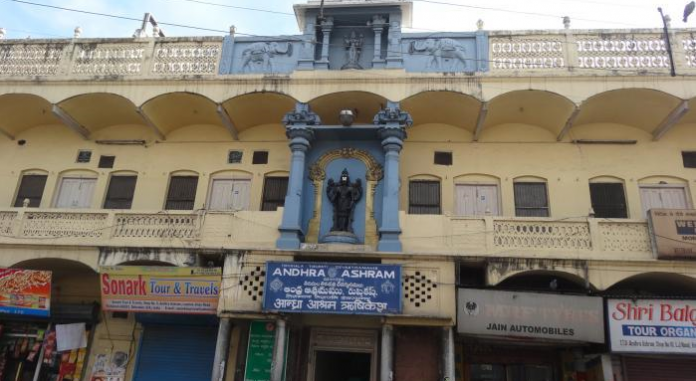 Andhra Ashram
The Andhra Ashram in Rishikesh, nestled in the hill grounds of Himalayan Mountain is brought under the authority of Tirumala Tirupati Devasthanam. This Ashram hosts many temples in addition to Lord Sri Venkateswara temple. Rishikesh is a famous shrine located in Uttaranchal state of India. The river Ganga reaches the hill grounds flowing through the mountain ranges is around 18 miles away from Rishikesh. The other holy shrines are situated very near to Rishikesh like Badarinath at a distance of 300 kilometres, Gangothri at 260 kilometres, Haridwar at 24 kilometres and Kedarnath at 250 kilometres. Our Andhra Ashram will be of great help for pilgrims who go on pilgrimage from south India.
In 1930, before Indian Independence, when Swami Sachidaananda Saraswati travelled from Southern India to Himalayas, felt a need for an Ashram for pilgrims travelling from south India. He resolved to establish an ashram over there Swami Sachidaananda Saraswati was born in Avidi village in Rajolu Taluka of East Godavari district. He became a sanyasi, travelled all over India by foot and finally settled in Rishikesh. During his journey, he collected Rs. 2000 in the form of donations and built the ashram in an area of 1200sq.ft.
The then Lok Sabha Deputy Speaker Madabhooshi Anantha Shayanam Ayyangaar, Sri Shonthi Venkata Ramamurthy, Raja of Munagala Pillari Setti Parthasarathy Naidu, Paida Ramakrishnayya, Gogineni Venkata Subbayya were reputed as the trustees of the Ashram. Later a land with 8000 sq.ft. was bought and a few temples along with the temple of Lord Sri Venkateswara were planned to be built with an estimation of Rs. 6,00,000. For construction of temples with a great cause, Tirumala Tirupati Devasthanam donated Rs. 31,250. Sculptor Chardappayya from Sivaru town of Malooru Taluka of the then Mysore state sculptured the Lord Sri Venkateswara's idol. The idol is 59 Inches is height, Bhoodevi's idol is 49 inches is height. Panchaloha Idols were also moulded and were carried in Procession along with the idols for other temples. Initially, this Ashram was maintained only by the board of trustees. All the pujas, offerings, festivals and Utsavams were being organized by the Board. Subsequently, the temples along with Ashrarm came under the purview of Tirumala Tirupati Devasthanam. Necessary arrangements have been made in Rishikesh Andhra Ashram to carry out all the utsavas and pujas similarly like that of the Tirumala Temple.
As usual, Brahmotsavams of Lord Sri Venkateswara will be performed in the month of "Vaisakh". The doors of shrines in Badarinath and Kedarnath will be opened on Akshaya Trutiya to resume the puja and the doors will remain opened for six months.