Yadagiri (Yadagiri Gutta)
Yadagiri Gutta is 60 km from Hyderabad and is near Bhongir. The deity is in a cave on a hillock. He is also called Yadagiri and hence the name Yadagiri Gutta(hill).Recently, it has been renamed as Yadagiri. It is also called as Yadadri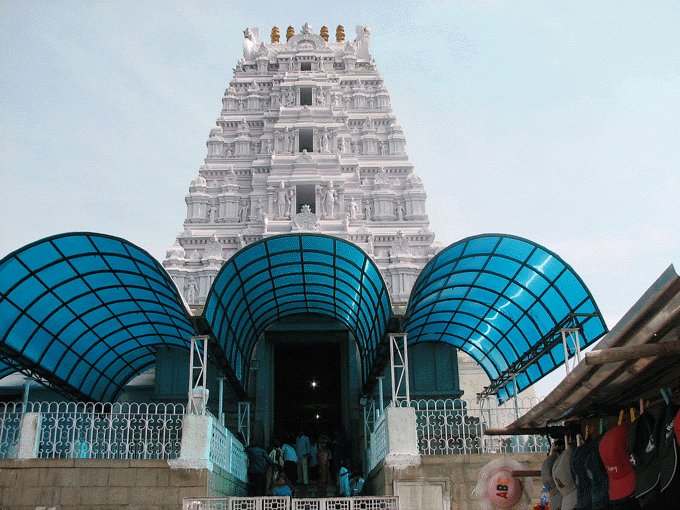 It dates back to Treta Yuga when Yada risha ,the son of great sage RishyaSrung and SantaDevi did penance inside a cave.Lord Narasimha revealed himself in five different forms as Jwala, Yogananda, Gandabherunda,Ugra,and Lakshmi narasimha. That's it is also called as Pancha Narasimha Kshetram. The idol disappeared after some time but many years later he revealed himself as five majestic avatars through a devoult lady.
How To Reach Yadagiri Gutta Temple
By Bus : Plenty of buses will be available from Jubilee Bus Station , Secunderabad. Which is 60 KM away.
By Train : Nearest railway station is Raigiri , which is at a distance of 6 KM . Very few trains will be stopped here.
By Flight : Nearest Airport is Hyderabad International Airport.
By Cab : Pilgrims can hire a cab from Hyderabad.
Temple is also maintaining a mini bus with 24 seats from uphills to downhills
Auto Rikshaw Facility with many autos playing 18 hours in a day from bus station/raigiri railway station to up hills