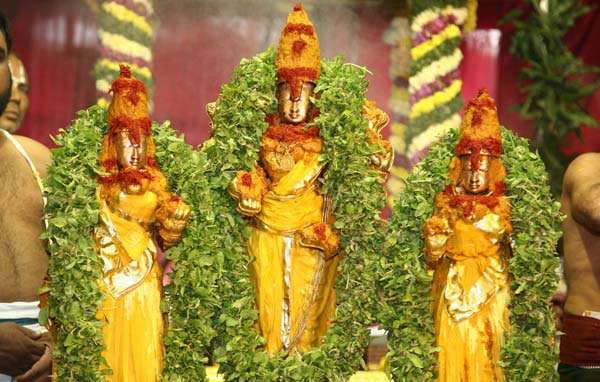 Vasanthotsavam at Tirumala (Spring Festival)
Every year there will be annual Vasanthotsavam At Tirumala temple for three days ending on Chaitra Purnima.
On Chaitra Shuddha Trayodashi morning Sri Malayappa Swami along with Sri Devi and Bhu Devi comes to the Vasantha Mantapam on the south east corner of the temple. There will be vasantotsava abhishekas, nivedana and asthana for them. Later, He goes back to the temple.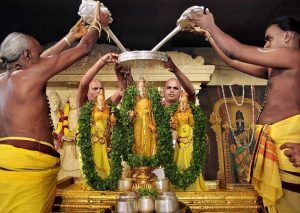 On the second day after Bangaru Rathotsava (Golden Chariot procession), there will be a similar vasantotsava again.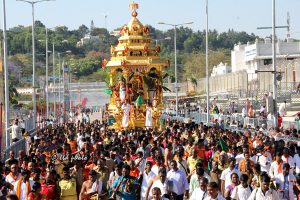 On the third day, Rukmini and Sri Krishna, Sri Sita, Rama and Lakshmana in different palanquins reach the Vasantha Mantapa besides Sri Malayappa Swami in procession and return to the temple the same evening after the festivities.