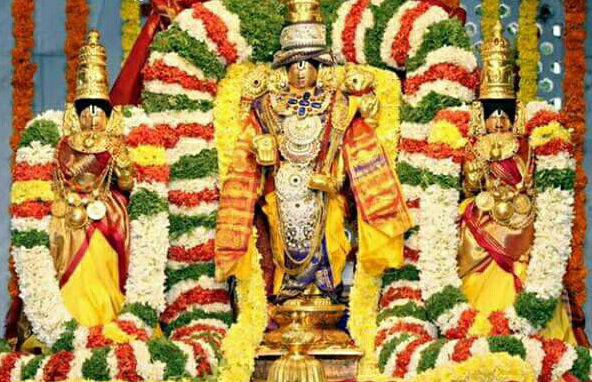 Karthika maasa Vanabhojanam In Tirumala
In Tirumala, the abode of Seven Hills, Karthika Vanabhojanam is celebrated in a grand scale. Lord Malayappa Swami along with Sri Devi and Bhudevi on Bangaru Thirucchi reaches Paruveta Mandapa  situated in Papavinasanam road nearly 2Kms away from Tirumala temple. On this day Swami adorn Gaja vahanam blessing the devotees.
Snapana Tirumanjam will be performed followed by music concert.
Naivedyam is offered to Lord and then distributed to the devotees as Vanabhojanam.
Also Read Annual Ceremonies at Tirumala