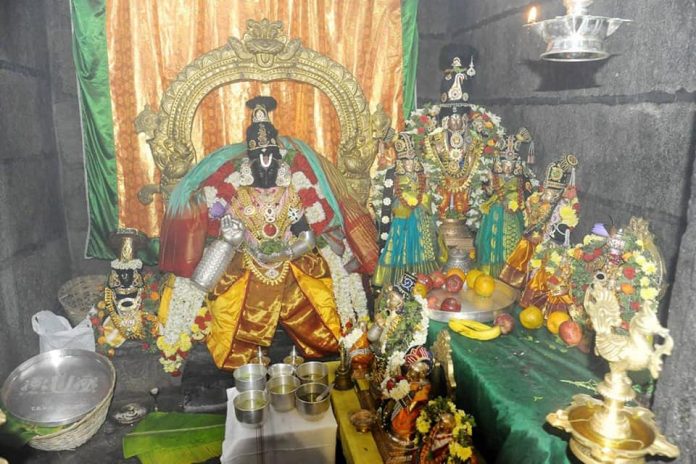 Tirumala Nambi Utsavam
The Tirumala Nambi utsavam will be performed with religious fervour in Tirumala which is to pay rich tributes to one of the ardent saint devotees of Lord Venkateswara, Sri Tirumala Nambi for his selfless services.
Tirumala Nambi Utsavam is usually performed after the completion of Adhyayanotsavams in Tirumala. After the evening arjitha seva, Sahasra Deeplankara Seva, the processional deity of Lord Malayappa Swamy accompanied by His two beloved Consorts is taken to the Tirumala Nambi temple located in the south mada street in Tirumala.
Later special pujas were performed and later the deities were taken inside the Srivari temple.
About Tirumala Nambi:
Tirumala Nambi temple is located on the way of Maha Pradakshinam (bigger circumambulation) to the south of the main temple, Tirumala. Tirumala Nambi was a great devotee who, it is said, was addressed as grandfather by the Lord Himself. He used to carry holy waters of Akasha Ganga every day for the Lord's abhisheka, celestial bath. His descendants still offer the same service to the Lord. Tirumala Nambi is not only the maternal uncle of Sri Ramanuja, but also the grandfather of the Lord. A visit to his temple will enlighten us of many encounters between the Lord and Nambi.