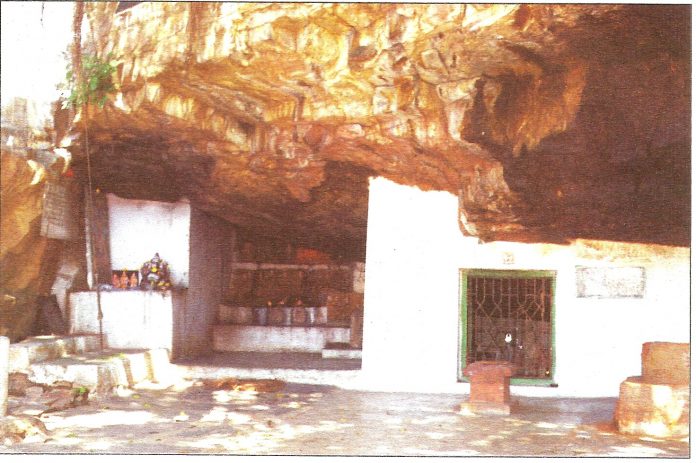 Gogarbha Theertham
There is Gogarbha theertham at a distance of three kilometers to the north of the main temple of Tirumala. Many saints performed penance in this cave which resembled the womb of a cow. It is also called Pandava Theertham because the Pandavas, it appears, stayed here and served the Lord during their stay in the forests. Rudra, the guardian angel of the shrine, stands beside the Theertha in the form of a huge boulder. Abhishekam is performed to this Rudra on every Maha shivaratri day with namaka and chamaka mantras.
Theertham Timings
Will be opened for public during day time only till light lasts in the evening.
How To Reach Theertham
This Theertham is on the way to Akasha Ganga .
One can easily reach Gogarbha Theertham or Pandava Theertham by catching a bus at CRO Office, Tirumala . Buses operate with a frequency of every 30 Minutes.
You can purchase a single ticket to Akasha Ganga and alight any of the theerthams on the way till you reach Akasha Ganga and can come back to CRO office with same ticket.
Taxis also operate between Tirumala Bus Stand to Gogarbha Theertham.