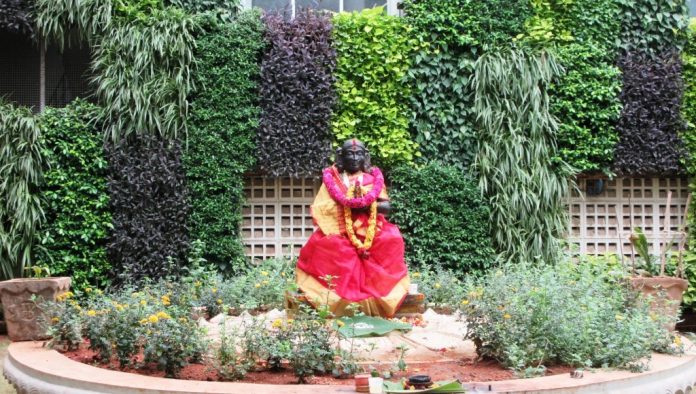 Tarigonda Vengamamba Brindavanam
To the north of Sri Varahaswami temple around two hundred metres away, there is the holy cemetery of Matrusri Tarigonda Vengamamba, a great devotee of the Lord. This is the place where she wrote Sri Venkatachala Mahatmyam, Dwipada Bhagavatam and other books and dedicated to the Lord. She got interred alive in the sravana month of 1817. It is said that she visits the Lord's temple every night through yoga marga. Even today the last waving of camphor light to the Lord before shutting the temple doors is that of Tarigonda Vengamamba's known as "Muthyala Harati", at Tirumala Temple.
Sri Venkateswara Annaprasadam Trust  Sri Vekateswara Nithya Annaprasadam Trust is being run by TTD with the donations received from Devotees / Donors from all over the world. Donations are accepted in the form of Money/Vegetables. TTD is providing food with Good quality...