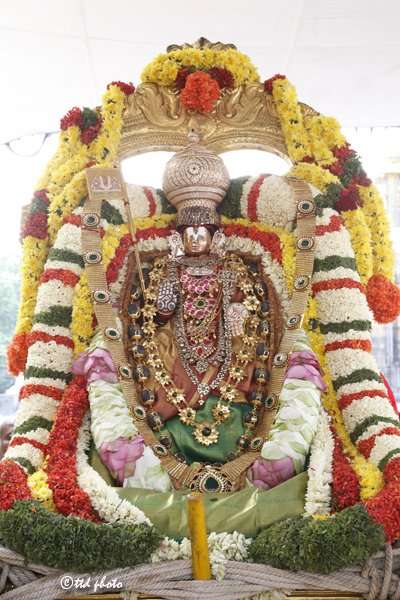 Bhashyakarula Sattumora 
Ten days event will be observed in commemoration of the birth anniversary of Sri Vaishna Saint Sri Ramanujacharya who was also popular by name Sri Bhashyakarla Varu.
As a part of the ten day fete, on sixth day "Vellai Sattupadi" was observed where in Sri Ramanujacharya dressed in white silk vastrams was taken on a celestial procession.

Sattumora
Prasadams like Curd Rice, Sweet Pongal already offered to the main deity are again offered to Ramanuja in Tirumala. Later, Sri Vaishnava Acharyas recite Divya Prabandhas. It is called Shattumora. The Acharyas receive the prasadams after the nivedana.
Also Read Annual Ceremonies in Tirumala
PC Credits : TTD Photo