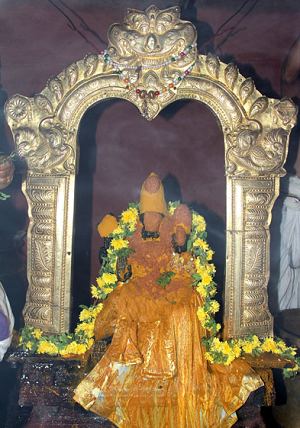 Throva Narasimha Swamy
In the past, when one of the devotees of Agasthya, called Sudha was accompanying Markandeya maharshi on a pilgrimage to Tirumala through Alipiri foot-route; he had Narasimha divya darshan. Ramanuja visualized that place and installed Narasimha there, which now is famous as Throva Narasimha Swamy on Alipiri route.
Usually, TTD performs Narasimha Jayanthi in Tirumala temple on the Chaturdasi day in the month of Vaisakha every year. But to the lord of this particular temple, the Narasimha Jayanthi is being observed following the birth star. On that day, special pujas and abhishekam will be performed to the presiding deity of Sri Lakshmi Narasimha Swamy.