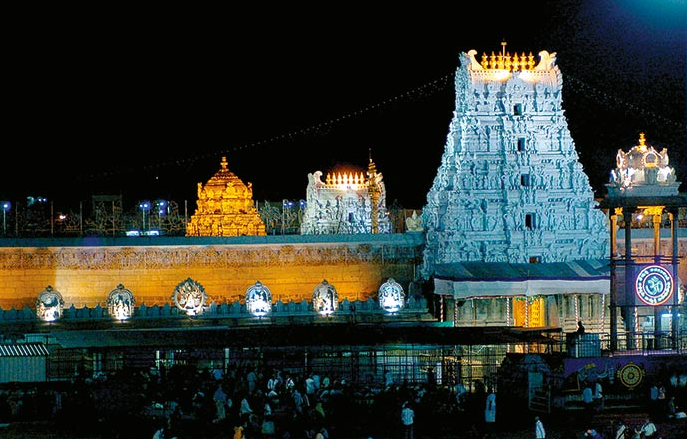 Accommodation At Tirumala
TTD ensures that pilgrims visiting Tirumala will have a comfortable stay and provides best in class cottages to pilgrims who can afford and provide free cottages to those who cannot afford. Tirumala Tirupati Devasthanam now allows to books rooms in tirumala online.
Free Accommodation
For Free Accommodation in Tirumala, Pilgrims need to contact Central Reservation Office (CRO) to avail the Free Cottages. TTD arranges Free accommodation in Choultries with out any charge. Pilgrims can also avail the Free Locker facilities in the cottages.
Advance Booking
Pilgrims can book the accommodation in advance, hence pilgrims are advised to book the rooms at the earliest to have a comfortable stay. Rooms available ranging from ₹50 to ₹2000. During holiday season it will be hard to find rooms because many people will come to Tirumala to offer prayers, therefore it is advised to avail the advance booking facility and enjoy your trip.
check-in timings
Slot1: 12AM to 5:59AM
Slot2: 6AM to 11:59AM
Slot3: 12PM to 5:59PM
Slot4: 6PM to 11:59PM
pilgrims who had selected time slot has to report only in that time. If reported lately room will not be alloted, hence be cautious while selecting check-in tiomesolt during online booking.
For Advance Booking

Advance Booking of Accommodation can also be availed at all TTD Information Centers in all major cities of India.
On Arrival / Offline Booking
Pilgrims who hadn't reserved the accommodation can directly go to Central Reservation Office (CRO) and avail the rooms on First Come First Serve basis.
These rooms are subject to availability and depends on the rush on that day.
Mutts
There are few Mutts in Tirumala who offer Accommodation At Tirumala. As these are owned by respective Mutts, they have their own terms and conditions. One who cannot get a room from TTD's CRO can try this option.
Read More About TTD Accommodation in Tirupati