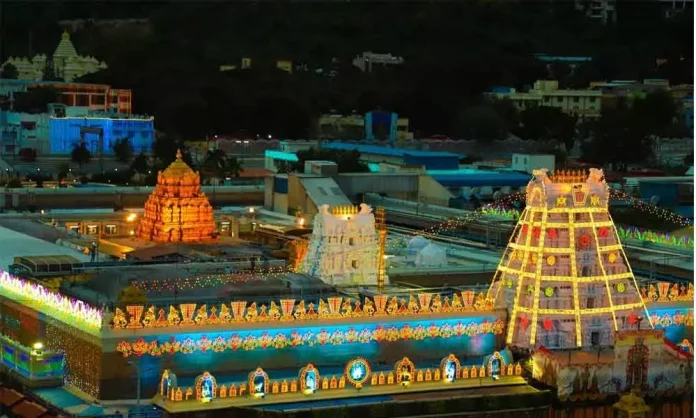 TSRTC Tirumala Special Entry Darshan Booking
TSRTC is providing Tirumala Rs.300 Special Entry Darshan tickets along with Bus ticket from Telangana State to Tirumala on daily basis with 1000 tickets per day.
TTD is providing some tickets quota to RTC, which includes only Rs.300 Special Entry Darshan. The devotees of Tirumala can now avail the facility of booking Tirumala special entry darshan tickets, at the time of bus ticket reservation.
pilgrims can book these tickets even if the tickets are completed in TTD Official website.
This ticket includes one way ticket from the place you book and Tirupati Tirumala To and Fro bus tickets and Rs.300 darshan ticket.
The ticket should be booked atleast 7 days in advance to get a  tirupati tirumala bus ticket with darshan but darshan tickets availability varies.
Tickets can be availed from tsrtc online booking website www.tsrtconline.in or any TSRTC authorised ticket booking.

TSRTC Tirumala Special Entry Darshan Booking Ticket cost is depends on the place of your city.
There is no need to travel in TSRTC buses to utilize the tsrtc tirumala darshan ticket. You can book bus tickets and come on your own and utilize just the darshan ticket.
Click to Book TSRTC Tirumala Special Darshan Rs.300 Tickets
For Details about APSRTC Quota Tickets, Refer this link – Click Here
FAQ