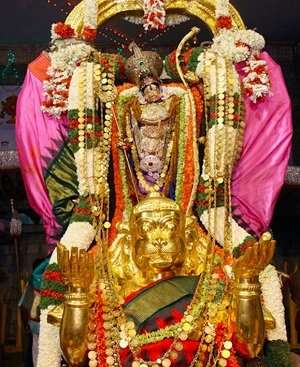 Sri Rama Navami Asthanam
There will be Asthanam (Court) for Sri Rama in front of the Golden Entrance on Chaitra Shuddha Navami (ninth day of Chaitra month), this is called Sri Rama Navami Asthanam.
There will be procession on the Hanumadvahana that evening. Later there will be Asthanam at the Golden Entrance for Sri Sita, Rama and Lakshmana and Hanuman.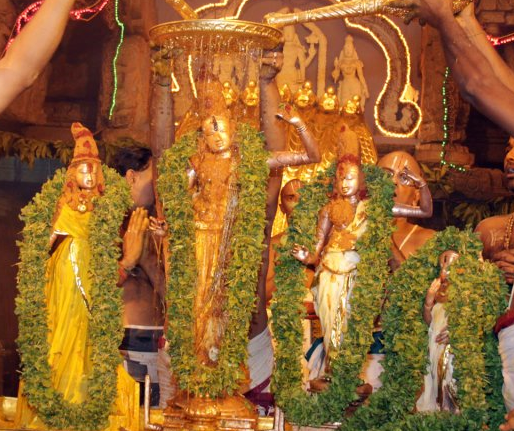 After offering food and akshataropana (blessing with turmeric rice), the life story of Sri Rama is recited from the Sri Ramayana. The Asthana comes to an end with auspicious mangala neerajanam (offering lighted camphor).