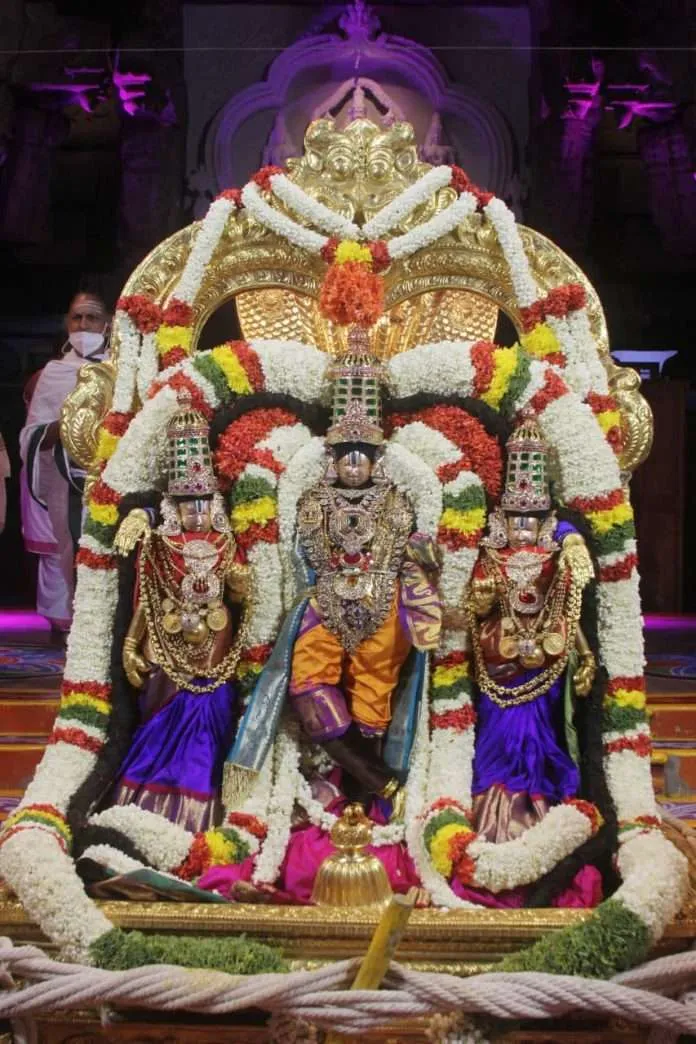 Tirumala Srivari Brahmotsavams
Tirumala Srivari Brahmotsavams will starts from September 27th 2022 and ends on October 5th 2022. Dwajaaroham will be performed on Sep 27th from 5.45 PM to 6.15 PM.
In view Of Bramhotsavams at Tirumala during September 27 – October 5, 2022 . TTD have decided to cancel all other formats of darshans including Rs.300, VIP Break(except for self protocol VIPs), SRIVANI Trust, Donors, physically challenged and senior citizens, NRIs, infants etc. during these nine days.
"Only Sarva Darshanam will be operated"
Schedule for Srivari Saalakatla Brahmotsavams – 2022
Date
Day
Morning
(8 AM to 10 AM)
Evening
(7 PM to 9 PM)
27-09-2022
Tuesday
–
Dhwajaarohanam (5:30 PM onwards), Pedda Shesha Vahanam (9 PM onwards)
28-09-2022
Wednesday
Chinna Shesha Vahanam
Hamsa Vahanam
29-09-2022
Thursday
Simha Vahanam
Mutyapu Pandiri
30-09-2022
Friday
Kalpa Vriksha Vahanam
Sarva Bhupala Vahanam
01-10-2022
Saturday
Mohini Avataram
Garuda Seva
02-10-2022
Sunday
Hanumad Vahanam
Golden Chariot (Evening – 4PM onwards), Gaja Vahanam
03-10-2022
Monday
Suryaprabha Vahanam
Chandraprabha Vahanam
04-10-2022
Tuesday
Rathotsavam
Ashwa Vahanam
05-10-2022
Wednesday
Chakra Snanam
Dhwajaavarohanam