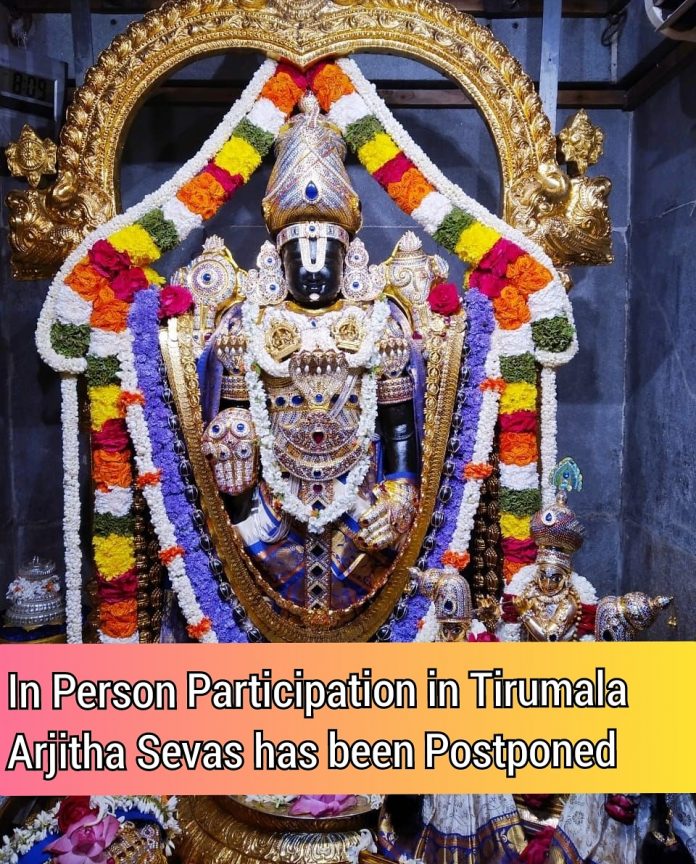 Tirumala Sevas Update
In view of increasing COVID-19 cases across the country, TTD has decided to postpone the resuming of In-Person Participation in Arjitha Sevas .
Earlier, the TTD has decided to resume In Person Participation Arjitha Sevas in Tirumala temple from April 14 on wards on submitting COVID Negative Certificate taken in last 3 days. However, as the Covid-19 second wave has started recently, TTD has decided to postpone it.
Devotees will be informed in prior when it opens again in future.