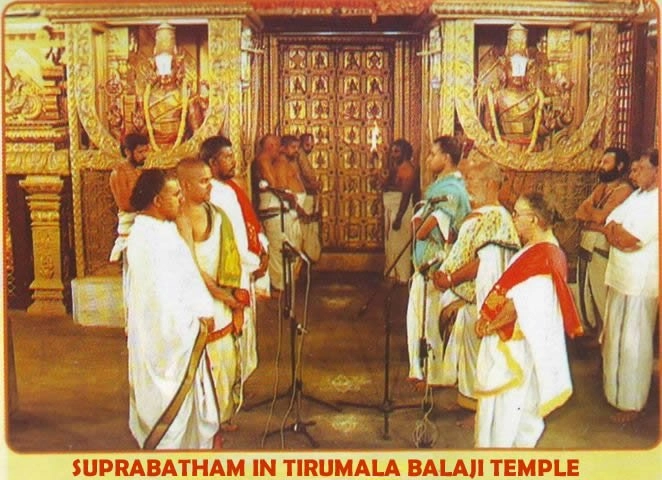 Suprabatham Seva Resumes at Tirumala
Suprabatham Seva resumed at the Tirumala Srivari Temple from January 15th, 2022  Saturday morning with the end of the holy month of Dhanurmasam on January 14th, 2022 Friday.
Since the Dhanurmasa started on December 16th 2021, the recitation of Goda Tiruppavai has continued from December 17th 2021 at the Srivari Temple in place of Suprabhatam. However, with the completion of the Dhanurmasa on 14th of January 2022, Suprabatham was conducted at the Srivari Temple as usual from 15th of January 2022.
Pillgrims are not allowed to participate in Suprabatham seva due to Covid regulations. It will be performed in Ekantam by only Priests.
Listen to Venkateswara Suprabatham – Click Here