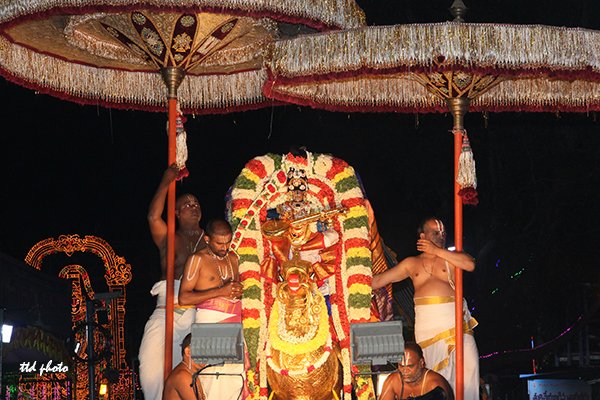 Srinivasa Mangapuram Annual Bramhotsavams
On the second day evening, the Lord took a heavenly ride on Hamsa Vahanam in Srinivasa Mangapuram as a part of the yearly brahmotsavams.
Hamsa is accepted to have the highly learned capacity to separate milk from water which is the way of Parabrahma Swarupa. By taking ride on this vahanam, the Lord demonstrates that by taking heavenly ride on celestial vehicle, the evil will be eliminated to protect the good.