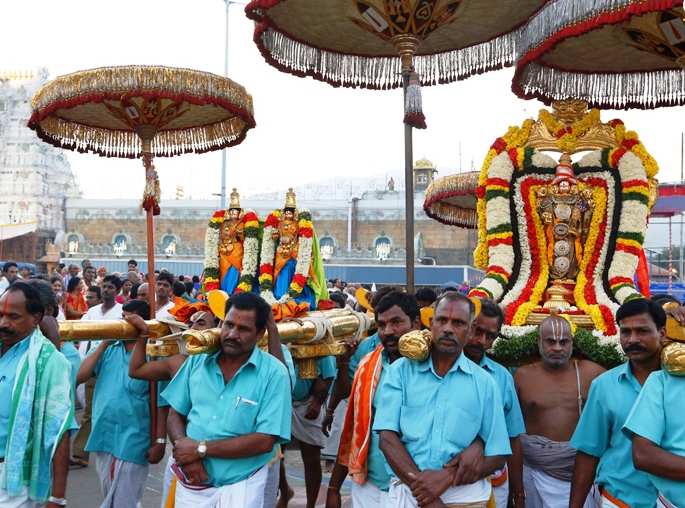 Pranaya Kalahotsavam 
The unique Annual festival, Pranaya Kalahotsavam will be observed in Tirumala on 18th January 2022 at 4 PM.
Sri Malayappa Swamy and Ammavarlu will come in separate processions on the golden palanquins and meet each other at the Varahaswamy Temple. Here the priests will sing the Pashuras in the Alvar scriptures separately on behalf of Swami and Ammavarlu.
The love affair is then celebrated with interesting scenes such as Ammavarlu throwing flowers at each other and the Swami escaping the flower attack.
Also Read Annual events at Tirumala