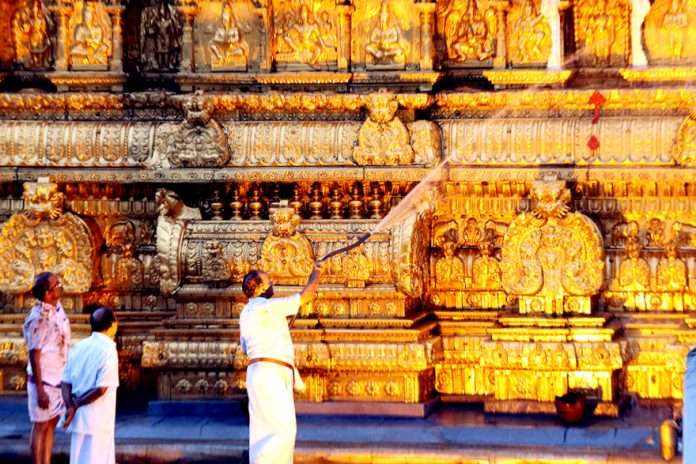 Koil Alwar Tirumanjanam at Tirumala 
In connection with Annual Brahmotsavams at Tirumala, the traditional temple cleansing ritual Koil Alwar Tirumanjanam will be observed on 20th September 2022.
This fete will be observed between 6AM and 11AM followed by Sarva Darshanam.
Also Read About Koil Alwar Tirumanjanam at Tirumala
Also Read Sechedule of Brahmotsavams at Tirumala – 2022
Cancelled Darshan and Sevas
VIP Break Darshan has cancelled on the same day.
No recommendation letters will be entertained on 19th September for Break Darshan on 20th September.
Astadala Pada Padmaradhana Seva has also cancelled on that day by TTD.
Also read  Annual Ceremonies at Tirumala