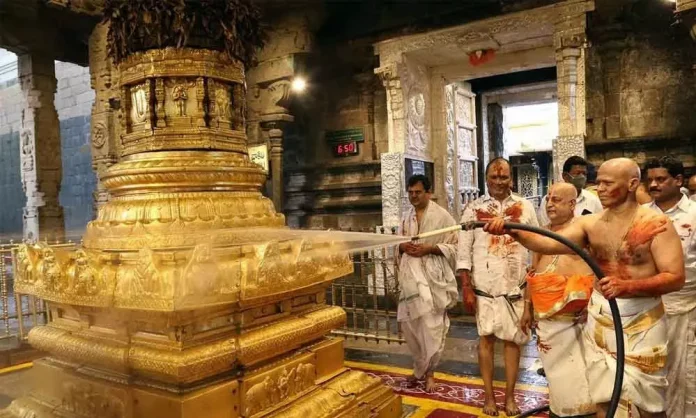 Koil Alwar Tirumanjanam At Tirumala – 2022
In connection with Anivara Asthanam on July 17th 2022, Koilalwar Tirumanjanam will be observed in Tirumala temple on July 12th 2022.
The temple and its surroundings including sub-temples will be cleansed in a traditional way with a mixture called Parimalam from 6am onwards and it will continue for 5hrs by officials and temple officials.
The devotees will be allowed for darshan after 12noon. Due to this event on Tuesday, Astadalapadapadmaradhana is cancelled.
Also read what is Koil Alwar Tirumanjanam at Tirumala?