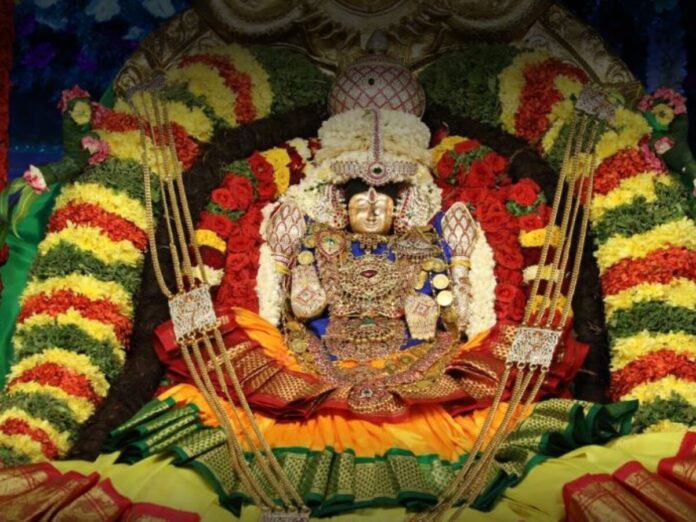 Koil Alwar Tirumanjanam at Sri Padmavati Ammavari Temple
Koil Alwar Thirumanjanam will be organized on 2nd May at Sri Padmavathi Ammavari Temple in Tiruchanur.
Annual Vasantotsavam will be held from 4th to 6th May at Ammavari Temple. Ankurarpana will be held for this purpose on 3rd May  at 6 pm. Devotees can participate in Vasantotsavam by paying Rs.150/- each.
Koil Alwar Thirumanjanam will be held from 6 am to 9 am after waking up the goddess in the morning. In this, the premises of the temple, walls, roof, worship materials etc. will be purified with water. Holy water mixed with spices such as namakopu, srichurnam, musk turmeric, pachaku, gadda camphor, sandalwood powder, saffron, kichili gadda etc. is propitiated throughout the temple. Devotees are allowed to visit the goddess from 9 am onwards.
Also Read Temple Sevas and Timings