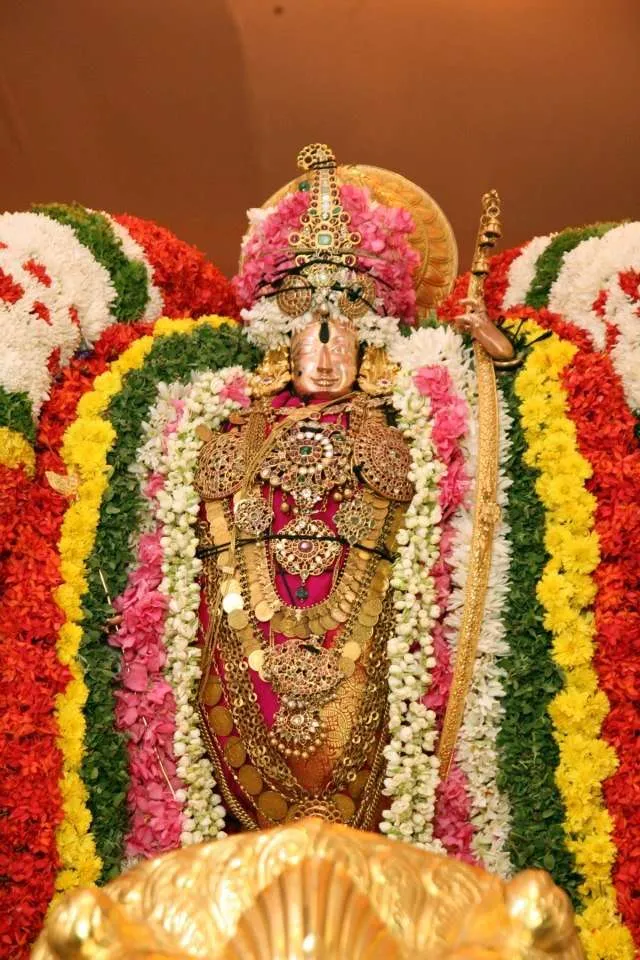 Sri Kodandarama Swamy Brahmotsavams – 2022
Sri Kodandarama Swamy vari Brahmotsavams in Tirupati will starts from 30-Mar-2022 and ends on 7-Apr-2022. Procession will be held in the mada streets.
Koil Alwar Tirumanjanam on 27-Mar-2022.
Brahmotsavam Ankurarpana on 29-Mar-2022.
Ugadi Asthanam on 2-Apr-2022.
2nd Vasanthotsavam on 9-Apr-2022.
Sri Ramanavami Utsavam from 10-Apr-2022 to 12-Apr-2022.
Teppotsavam from 14-Apr-2022 to 16-Apr-2022 at Ramachandra Pushkarini.
Schedule
| | | |
| --- | --- | --- |
| Date | Morning | Evening |
| 30-03-2022 | Dwajarohanam | Peddasesha Vahanam |
| 31-03-2022 | Chinnasesha Vahanam | Hamsa Vahanam |
| 01-04-2022 | Simha Vahanam | Muthyapupandiri Vahanam |
| 02-04-2022 | Kalpavruksha Vahanam | Sarvabhupala Vahanam |
| 03-04-2022 | Avataram in Pallaki | Garuda Vahanam |
| 04-04-2022 | Hanumad Vahanam | Vasanthotsavam, Gaja Vahanam |
| 05-04-2022 | Suryaprabha Vahanam | Chandraprabha Vahanam |
| 06-04-2022 | Rathotsavam | Aswa Vahanam |
| 07-04-2022 | Chakrasnanam | Dwajavarohanam |