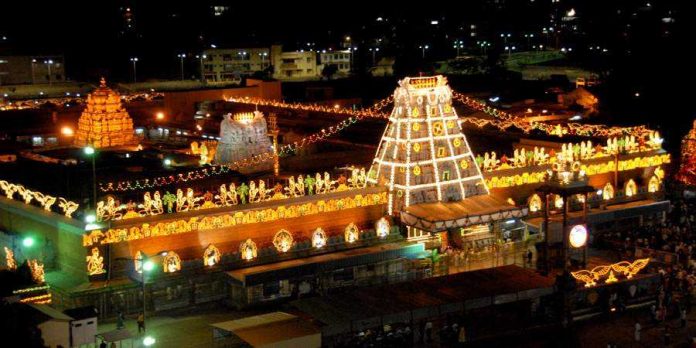 How To Reach Tirupati and Tirumala
The sacred temple of Lord Sri Venkateswara Swamy in Tirumala hills is easily accessible by all modes of transport. After reaching Tirupati, one can easily travel to Tirumala by road or on foot.
By Road
Tirumala has direct bus services from Tirupati with a frequency of a bus in every 2 minutes. It also has direct buses from Chennai, Bengaluru and Vellore. Paid taxis and private bus operators also operate buses from nearby cities such as Chennai, Hyderabad, Vishakapatnam and Bangalore to Tirupati.
Buses and other transport are banned on ghat road from Tirupati to Tirumala between 12 AM and 3 AM.
By Rail
Tirumala does not have a separate railway station. Tirupati is the nearest railway station, which is about 26 km from Tirumala. Tirupati railway station is a major railway station and is well equipped with five platforms and an escalator. It is well connected to major cities across India.
One More nearest Railway Station To Tirupati is Renigunta which is 10 KMs away from Tirupati. There are number of APSRTC buses operating between Renigunta Railway Station and Tirupati. Direct buses to Tirumala are also available for every Half an Hour. Cabs will also be available.
Click Here – List Of Trains Connecting Tirupati
By Air
The nearest airport to Tirumala is near Renigunta about 15 km from Tirupati. This domestic airport has direct flights to Hyderabad, Visakapatnam, Chennai, New Delhi and Bangalore and is now being upgraded to an International airport.
By Walk
Many devotees climb the hills to Tirumala on foot . There are two well-laid stone footpaths leading to Tirumala. The most ancient path starts from Alipiri at the foot of the hills. This footpath is 11 km in length and is the commonly used route. The other route (Srivari mettu) starts from Chandragiri and is only about 6 km in length. TTD provides and maintains rest houses, security, canteen, toilets, drinking water, medical help, piped devotional music throughout the footpaths. TTD also provides luggage transfer facility, free of cost for the devotees opting to climb the hills on foot to Tirumala. – Know More